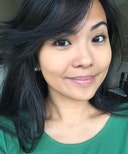 Angeli Gabriel
Digital Content Producer
Angeli Gabriel is a FOX Weather Digital Content Producer based in Washington, D.C. She tells stories about the interconnectedness of science, history and culture. 
Prior to joining Fox, she spent seven years at National Geographic, where she worked as a digital producer, writer and host. She specialized in creating explainer videos that covered diverse topics such as weather, space, paleontology, ancient civilizations and human evolution.
She received her bachelor's in Anthropology from the University of Tennessee in Knoxville. She then turned her passion for science and history into a career in documentary media, and kicked off this pursuit by receiving a master's in Film and Video at American University. 
When she's not in the throes of work, she enjoys learning about and traveling to places steeped in history, watching action/sci-fi movies, making cosplay costumes and catching up with family and friends.