Colors Tell The Weather Story
Our app makes it easy to know what to expect with user-friendly icons, colors and backdrops that represent current and future conditions in up to 10 locations. Keep an eye on your friends, family, and favorite vacation spots anywhere in the world. FOX Weather makes it easy to understand how weather will affect your plans.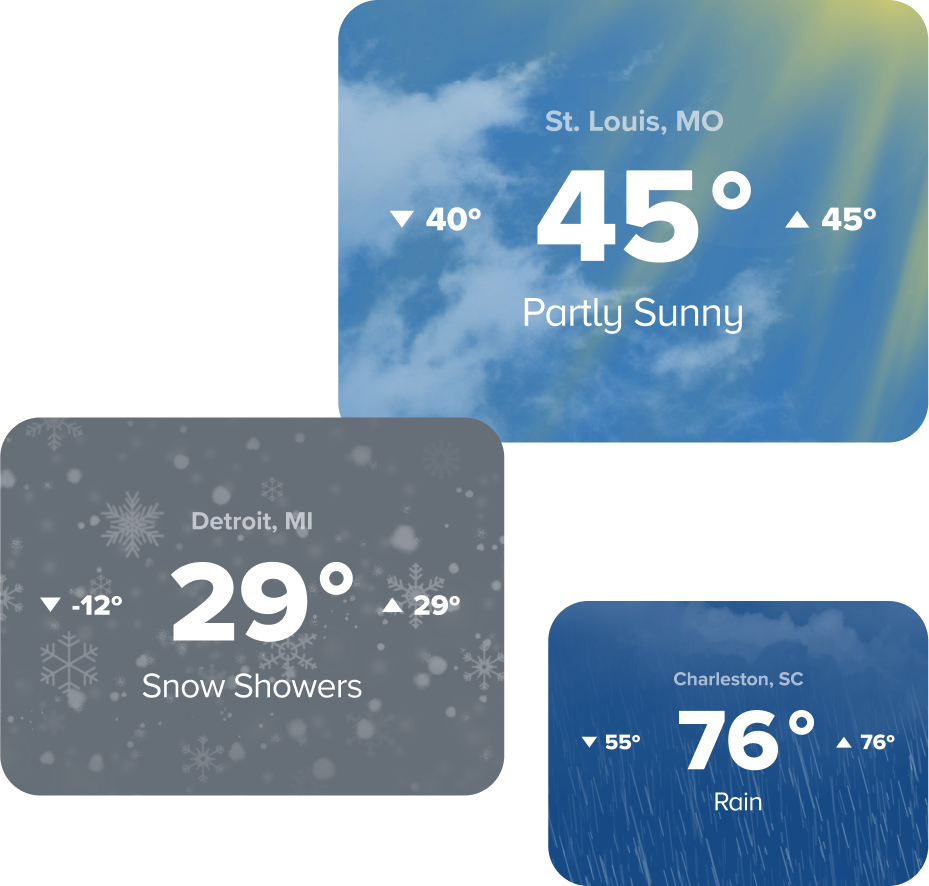 A New Way To Get Long-Range Forecasts
FOX Weather's exclusive long-range planning tool lets you track and monitor the weather nearly a year in advance! For weddings, vacations, family reunions, or any other important event, count on FOX Weather to keep you updated as the date approaches.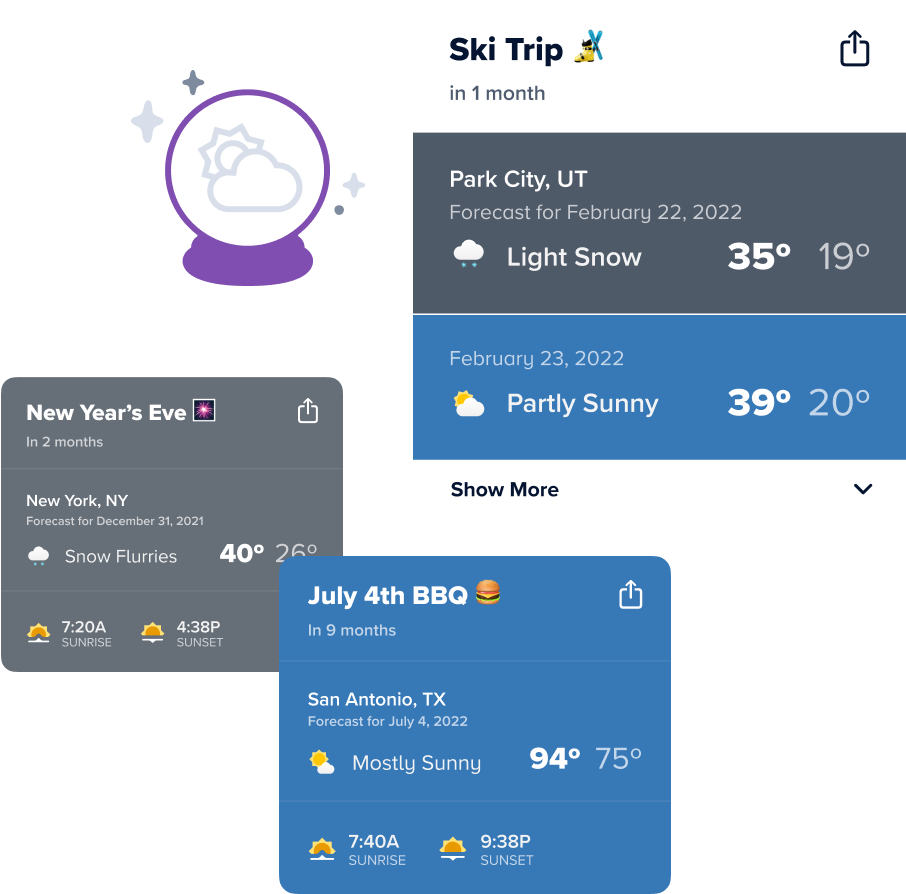 Watch Live Video for Free
Our livestream is free and always on. Watch FOX Weather where and when you choose, with America's Weather Team giving you critical updates in real time. FOX's network of dual-polarity Doppler radars, helicopters, reporters, and news crews around the world lets us show you weather in a way you've never seen before.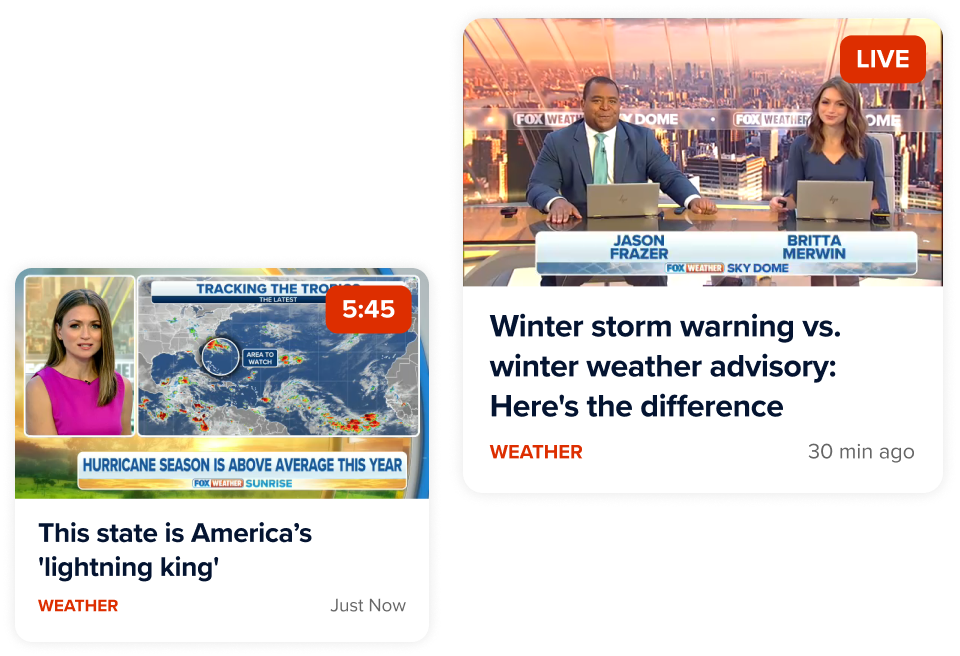 See Inside Storms With Our 3D Mobile Radar
We use state-of-the-art videogame technology with Doppler radar, which lets you switch maps from 2D to 3D, and navigate your way through severe storms.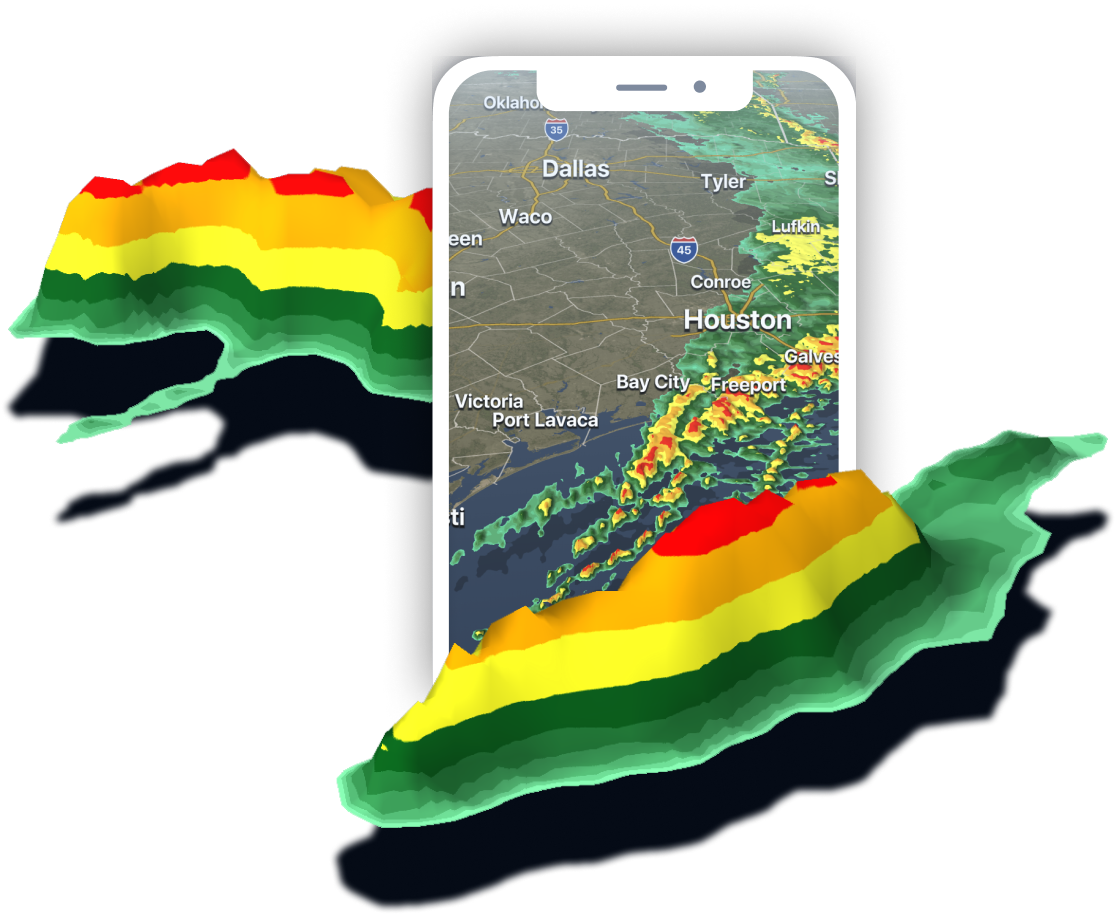 Download the App on iOS & Android
Tired of weather apps with endless numbers that offer no context or help understanding the weather? Put the power of over 100 meteorologists and the worldwide resources of FOX in your hands with the brand new FOX Weather app.
App Features
FOX Weather shows you the world's weather as you've never seen it before, with beautiful visuals and industry leading features.
How to customize the FOX Weather app Make sure to allow push notification and location permissions. Set up locations that matter to you, like family members' homes, favorite vacation spots, etc. Give the locations custom names ("Mom's House") inside the settings menu. Choose between actual temperatures and feels-like temperatures. Use FOX FutureView in the "Plan" tab to set up long-range forecasts for important upcoming events.
Forecasts See and interact with the forecast for today and 14 days into the future, along with hourly details for the next 48 hours. Subscribe to severe weather alerts to get notified for the locations that matter to you. Choose between hourly, daily, and historical views for any location worldwide.
Live Streaming Video Tap into live streaming and on-demand forecasts, severe weather video clips, and more from America's Weather Team, bringing you the story behind the weather - no login required and always on.
Weather News Read about the top weather stories worldwide from our team of Digital Meteorologists, reporting on the biggest weather news around the clock from the FOX Forecast Center.
Exclusive 3D radar Go inside storms like never before with our exclusive 3D mobile radar with national and local high-resolution views. Zoom, tilt, or swipe to look at the storm from any angle you choose!
Custom Long Range Forecasts Plan your events up to nearly a year ahead with FOX FutureView, and be alerted to changes in the forecast as they happen. Be it a wedding, vacation, family reunion, or anything else you need to know the weather for, FOX FutureView can help you track & plan for it.
Widgets See what's coming, right on your home screen! Plus extra info like Sunrise/Sunset, AQI, rain graph, high and low temperatures, weather warnings, and "peek-ahead forecasts" when relevant.
Weather Data
Forecasts for today + the next 14 days
48 hours of hourly forecast data
Historical data for 12 months
Severe weather warnings both in the app and via push notifications
Precipitation chance and amount
Dew point
Humidity
Sunrise & Sunset times
Wind speed and gusts
UV Index
Cloud Cover
Air Quality Data
Additional Features
Dark mode compatible
Toggle between Fahrenheit and Celsius
View current location on 3D radar
Choose between actual and 'feels like' temperatures