The Daily Weather Update from FOX Weather: Hurricane Lee eyes New England impacts
Start your day with the latest weather news – As Hurricane Lee begins to make its way north, some U.S. cities are now included in the major storm's forecast cone.
Welcome to the Daily Weather Update from FOX Weather. It's Tuesday, Sept. 12, 2023. Start your day with everything you need to know about today's weather. You can also get a quick briefing of national, regional and local weather whenever you like with the FOX Weather Update podcast.
Hurricane HQ: US cities included in Hurricane Lee forecast cone; forecasters monitor other disturbances
As Hurricane Lee begins its northward turn, forecasters say the major storm could arrive in New England by the weekend.
Hurricane Lee's forecast cone now indicates a possible landfall in western Nova Scotia as a strong post-tropical system over the weekend, but the forecast cone of uncertainty still includes the entire coast of Maine and the islands of Massachusetts as possible storm tracks. While the storm is still days out, a lot of fluctuation in the storm's strength can continue to happen by then. 
One thing remains certain: Hurricane Lee is a large storm and will continue to expand as it moves north, with its effects felt miles from the hurricane's center. 
"Wind and rainfall hazards will likely extend well away from the center as Lee grows in size," the National Hurricane Center said. 
The forecast track for Hurricane Lee.
(FOX Weather)
---
The NHC is also tracking Hurricane Margot and two other areas for possible tropical development. 
Hurricane Margot remains over the central Atlantic and is not expected to come in contact with any land. 
Two other areas in the Atlantic, Invests 97L and 98L, have nearly collided are still being monitored for potential development, with a 70% chance the combined storm develops into at least a tropical depression.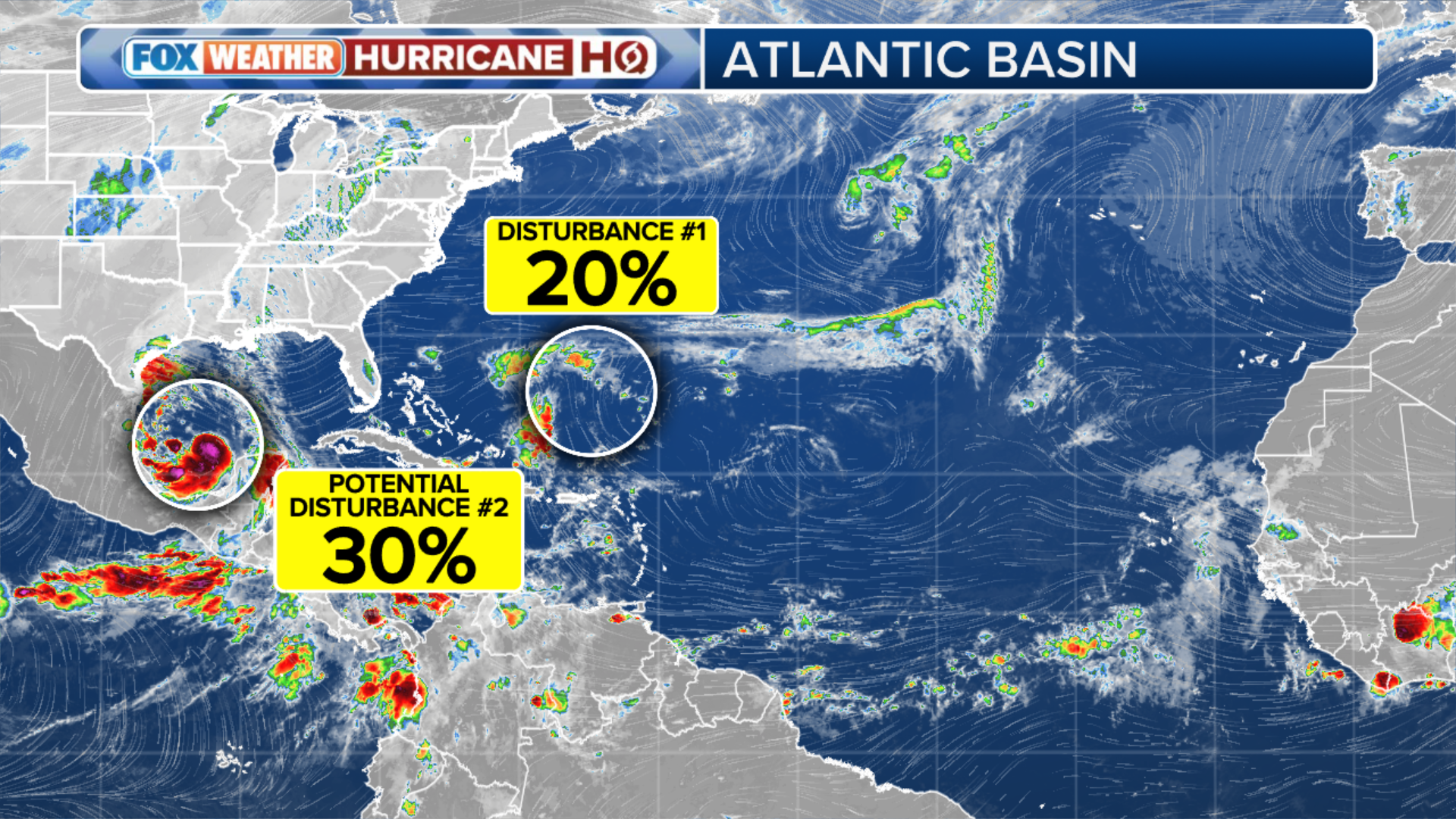 Areas to watch in the Atlantic.
(FOX Weather)
---
Torrential rains trigger flash flood emergency in Massachusetts
Evacuations are under way in a Massachusetts town Tuesday that was blasted by torrential rains and flash flooding Monday evening as now officials worry a nearby dam may have potential issues.
Officials said that intense rainfall from thunderstorms brought 5-8 inches of rain in just a few hours and led to roadways being washed out and floodwaters entering homes and businesses in Leominster.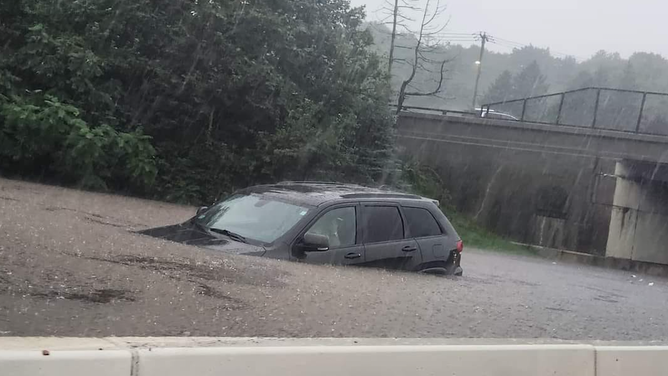 Major storms cause wide storm floods Libya where thousands are feared dead
Flooding rains from Mediterranean Storm Daniel have swept across eastern Libya, killing hundreds and the death toll is estimated to rise.
The deadly severe weather system brought historic rain across the Mediterranean and North Africa over the past week. The same storm brought "biblical proportions" of rainfall to Greece last week, claiming at least 14 lives across Greece, Turkey and Bulgaria. 

Time to order those PSLs
Showers and storms will continue across multiple regions of the country Tuesday, providing heat relief to millions across the U.S. 
The cold front triggering those storms will continue to make its way across the country, even traveling to the South, providing relief for Texas, Oklahoma, Louisiana and more.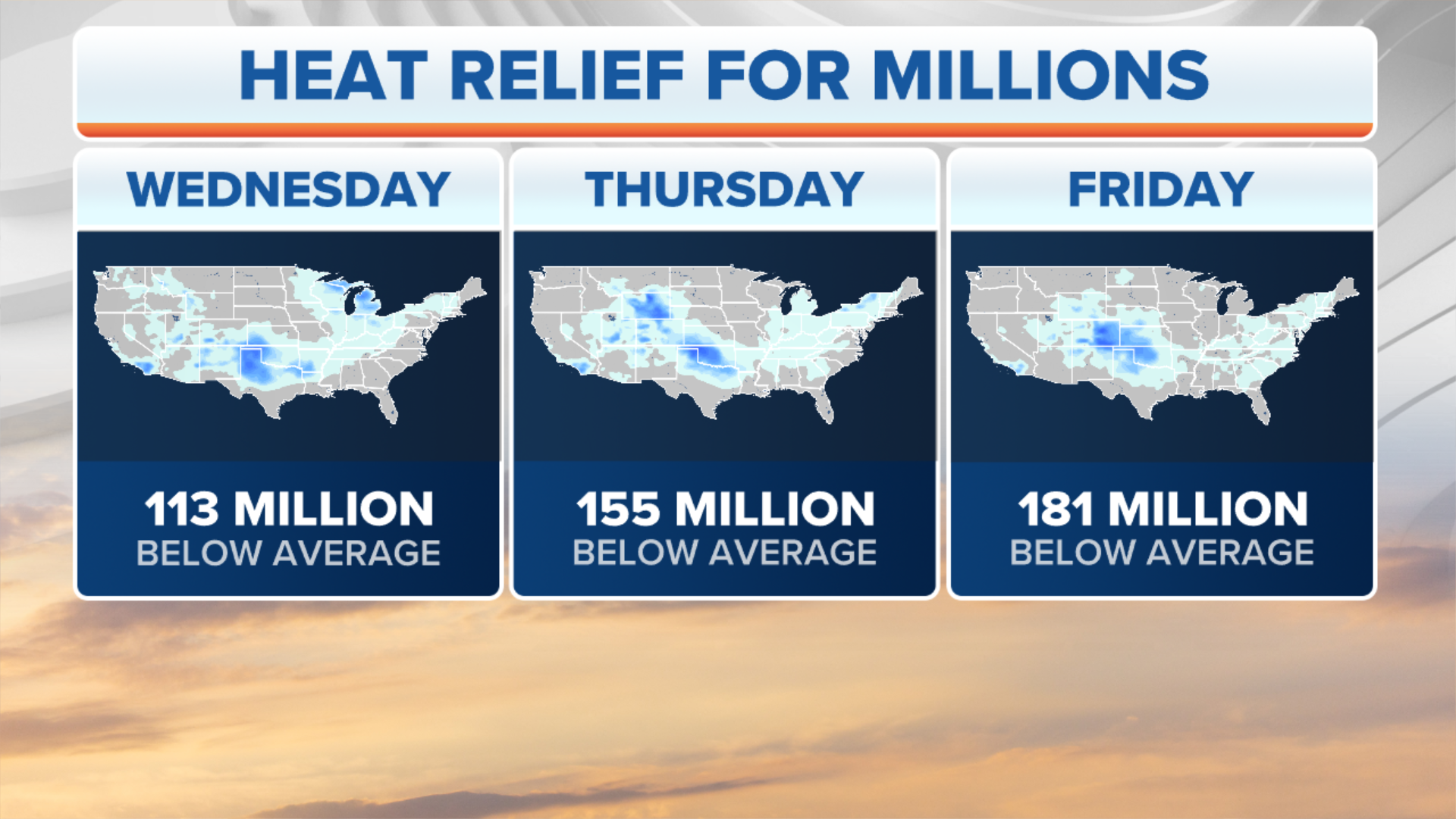 Millions of Americans will finally feel below-average temperatures this week.
(FOX Weather)
---
Before you go
Here are a few other stories making weather news:
Need more weather? Check your local forecast plus 3D radar in the FOX Weather app. You can also watch FOX Weather wherever you go using the FOX Weather app, at foxweather.com/live or on your favorite streaming service.
It's easy to share your weather photos and videos with us. Email them to weather@fox.com or add the hashtag #FOXWeather to your post on your favorite social media platform.