Taste of fall comes for millions across the US after weeks of record-breaking temperatures
Over 113 million people will feel below-average temperatures Tuesday. That number jumps to 155 by FWednesday.
Finally, it's time to order those pumpkin-spiced lattes. Heat relief is here for millions across the U.S. as the oppressive heat dome over the middle of the country shifts west and begins to break down. That allowed a cold front to push toward the Gulf Coast.
The pattern change allows a cold front to usher in cooler, drier air – a taste of fall.
"We're already beginning to see some of that cold Canadian air sink south. It is paved by fronts. So fronts are what we look for in the northern U.S., the upper Midwest, the Central Plains and Midwest," said Meteorologist Stephen Morgan . 
"Do we have our first real fall front? There's a possibility we have signs of it. It's evident that we're going to have some cooler temperatures. But let's not let's not call it fall yet," he continued. "Even this year falls arriving later than it typically does. It's like the 23rd of September, eight days away." 
IT'S NOT THE HEAT; IT'S THE HUMIDITY: MOISTURE INCREASES HEAT RISK IN URBAN CLIMATES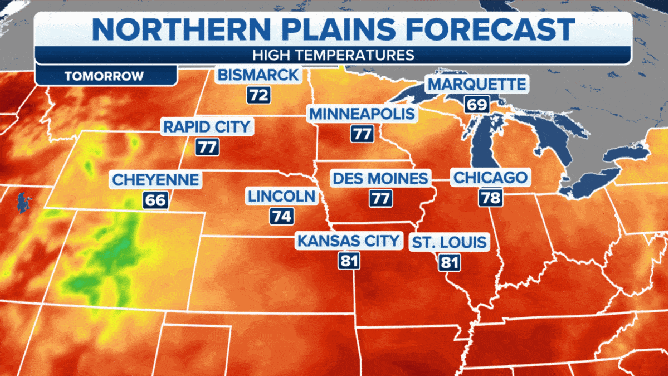 Over 155 million people will feel below-average temperatures Thursday. That number jumps to 181 by Friday.
"This is typically September into October, that transitional period in the weather where we start to see these fronts coming in, swinging through a little bit more frequent than we did over the summer," said Meteorologist Kiyana Lewis. "And we'll start to feel that relief in places across the northern tier of the country as well. We see it through this week."
But it is not fall yet.
"Then as we head into the weekend, we see, you know, those quick shots that are going to be at play," continued Lewis. "We have those off and on days where they're a little bit cooler in the morning, maybe not so much other morning." 
DISCOVER FALL FOLIAGE MAPS AND WHERE TO SEE THE FALL FOLIAGE
Finally, fall
The Midwest, Ohio Valley and Northeast felt a definite cool down late last week and into the weekend when a cold front broke the heat wave that set records from Chicago to Maine to Washington, D.C.
The Northern Plains and upper Mississippi Valley got a reinforcing shot of cooler air Sunday and Monday behind another front. The Central Plains and mid-Mississippi Valley felt cooler Monday and Tuesday. Finally, the heat wave loosened its grip on the entire South, Great Lakes and Ohio Valley.
Summer is making a comeback for extreme south Texas though.
HOW 'CORN SWEAT' IS MAKING THE MIDWEST'S SUMMER FEEL EVEN HOTTER

"The weather is finally welcoming in fall even though it didn't really want to as we started off the month of September," said Meier. "So this is exactly what we want to see. Get excited about it. Fall football is here, so it is time to enjoy it with those fall temperatures as well." 
And it is about time. This summer, 199 cities saw record highs since June 1. In total, the U.S. broke 1,025 daily records. Marathon has so far led with 70 record highs this year. Second for the most daily record highs is Del Rio, Texas, with 47.
Who has the most daily record highs this year?
(FOX Weather)
---
Dallas dropped below 100 Sunday, something that has only happened nine times in August and September 2023. The city drops into the 80s early-week, something residents haven't felt since July 16.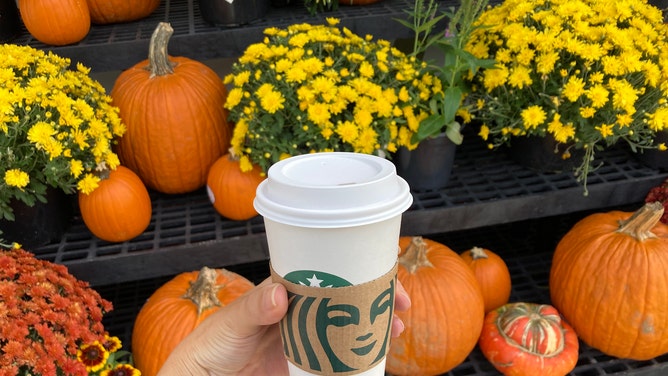 Heat records dropping in Phoenix
This year, Phoenix hit 110 degrees and over for 55 days – a record in a year. This included a record streak of 31 continuous days at or above 100 in July. June, July and August have been the warmest three months on record since record-taking started in 1895. And the desert didn't cool off at night. On July 19, the low in the Valley of the Sun was 97.
Record number of dangerous heat hours across the country
The heat index or feels-like temperatures have been breaking records, too. FOX Weather calculated the number of hours cities have felt above 110 degrees. A handful tallied up a record amount of hours for the year.
Corpus Christi, Texas, leads the pack with 405 hours of dangerous temperatures so far this year. Brownsville came in with 308 hours. New Orleans logged 238, while Phoenix racked up 163.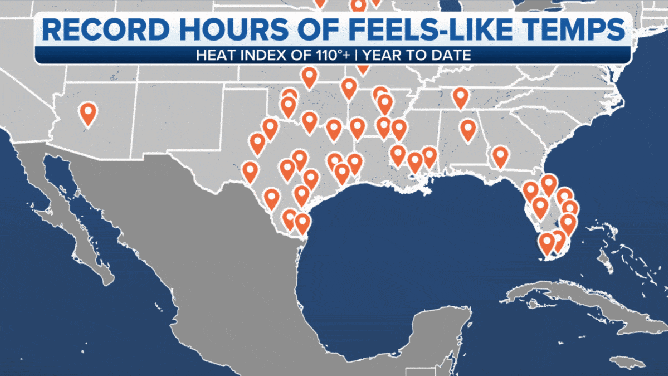 The NWS states that at that temperature and humidity level, people can suffer heat stroke. Heat cramps or heat exhaustion is likely. Heat stroke is possible with prolonged exposure and/or physical activity for even healthy people.