SpaceX makes changes to Starship after 'lessons learned' from test flight
SpaceX needs to implement corrective actions in order for the FAA to issue a license modification for the next launch attempt. Elon Musk's company has been busy making changes to Starship and the Texas launch facility since the April test flight.
SpaceX recently laid out its plans to remedy problems found during its explosive test flight of the Starship spaceship and Super Heavy booster in April to move forward with another flight this year.
Elon Musk's private space company is developing and testing its more than 400-foot-tall launch system, the Starship spaceship and Super Heavy rocket booster, in Boca Chica, Texas, home to SpaceX's Starbase facility near the beaches of South Padre Island. 
A test flight in April ended with an epic explosion over the Gulf of Mexico when SpaceX attempted to launch Starship for the first time. Previous test "hops" were completed from Texas – some also explosive – before SpaceX tried to launch the spaceship and booster together. 
"Starship's first flight test provided numerous lessons learned that are directly contributing to several upgrades being made to both the vehicle and ground infrastructure to improve the probability of success on future Starship flights," SpaceX said in a Sept. 8 update.
On April 8, Starship reached an altitude of 24 miles over the Gulf of Mexico. The company said on the ascent that the vehicle suffered fires from leaking propellant on the Super Heavy Booster, which ultimately led to the loss of communication to the booster engines and control of Starship.
ARTEMIS II ASTRONAUTS MEET THEIR SPACECRAFT AHEAD OF LATE 2024 MOON LAUNCH

The flight ended in an explosion when the autonomous flight safety system triggered a destruct command.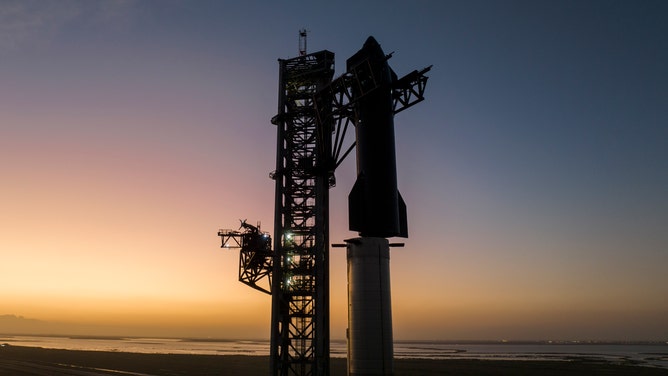 "SpaceX has since implemented leak mitigations and improved testing on both engine and booster hardware. As an additional corrective action, SpaceX has significantly expanded Super Heavy's pre-existing fire suppression system in order to mitigate against future engine bay fires," the company said.
This comes as the Federal Aviation Administration said it has closed the Starship Super Heavy mishap investigation from April. However, closing the inquiry does not mean Starship can immediately resume launching from Texas. 
"The final report cites multiple root causes of the April 20, 2023, mishap and 63 corrective actions SpaceX must take to prevent mishap reoccurrence," the FAA said in a statement. "Corrective actions include redesigns of vehicle hardware to prevent leaks and fires, redesign of the launch pad to increase its robustness, incorporation of additional reviews in the design process, additional analysis and testing of safety-critical systems and components including the Autonomous Flight Safety System, and the application of additional change control practices."
SpaceX must implement corrective actions for the FAA to issue a license modification for the next launch attempt. 
The company has already taken some of the 63 corrective measures, including reinforcements to the launch tower and pad system and adding a flame deflector. SpaceX said it has successfully tested the system several times.
Another change SpaceX made was implementing a hot-stage separation system, igniting Starship's second-stage engines to push the vehicle away from the booster. 
NASA counting on Starship to carry astronauts to the Moon
SpaceX has yet to set a target Starship test flight date. 
Mariner hazard warnings issued this week by the U.S. Coast Guard show rocket launch activity around Boca Chica for Sept. 8 was postponed. 
When Starship does fly again, it will be the first of many test flights.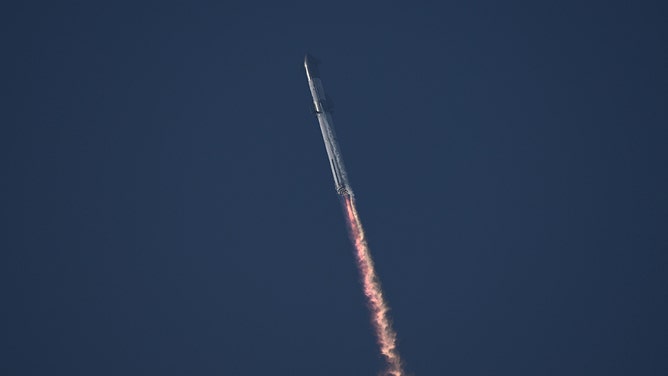 Starship is a key part of NASA's Artemis Moon program. The space agency awarded SpaceX the first lunar human landing system contract and a second Artemis human landing system contract to Blue Origin. Starship will carry the first humans to the Moon's surface in over 50 years during the Artemis III mission slated for late 2025. 
During an August press event at Kennedy Space Center in Florida along with the Artemis II astronauts, NASA officials said they are eager to see SpaceX complete Starship testing.
"They need to launch multiple times, not just for us but for them. And then they need to launch multiple times for us. So we really want to see them find the success in their launches, including the next one," said Jim Free, NASA associate administrator of the Exploration Systems Development Mission Directorate.
NASA and the National Transportation Safety Board were granted access to the Starship mishap investigation as official observers.

SpaceX has several private contracts for Starship flights into orbit and around the Moon.