Country's resorts see 'phenomenal' snowfall for skiers after recent winter storms
Several feet of snow have blanketed some of America's favorite ski resorts. Here is how the recent snowfall has affected skiers at Vail Ski Resorts in New Hampshire, Alta Ski Resort in Utah, Arizona Snowbowl in Flagstaff and Mammoth Mountain Ski Area in California.
Skiers and snowboarders across the country are enjoying the abundance of snow brought by recent winter storms.
This is a welcome change after large snowfall deficits created by a warm end to 2022 and start to the new year left many communities without sufficient powder to keep trails open.
Here is how the recent snowfall has benefited ski resorts in New Hampshire, Utah, Arizona and California.
New Hampshire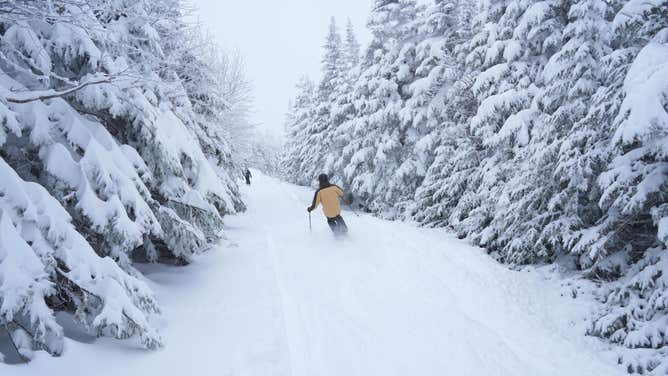 While the Northeast was experiencing a snow deficit earlier this month, parts of the region have been gifted with fresh powder over the past couple weeks.
Recent winter storms brought several feet of snow to what had been snow-starved states, such as New Hampshire.
"We definitely needed some snow – and we got lots of it," said Abigail Allen, communications manager for Vail Ski Resorts for New Hampshire.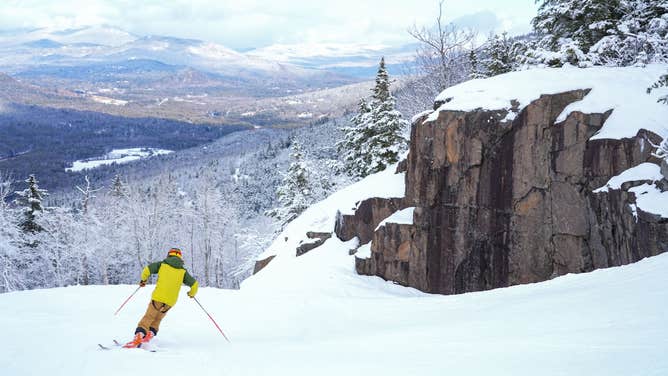 For example, Allen said Vail's Wildcat Mountain Resort in the town of Gorham received 18 inches of snow in just the past 48 hours. Snowfall trends such as this have allowed the resort to open 100% of their trails.
WE'VE ENTERED THE PEAK TIME OF YEAR FOR MAJOR NORTHEAST WINTER STORMS
"It's really great to open more terrain and see skiers getting out enjoying the additional trails," Allen added. "It's very exciting."
Utah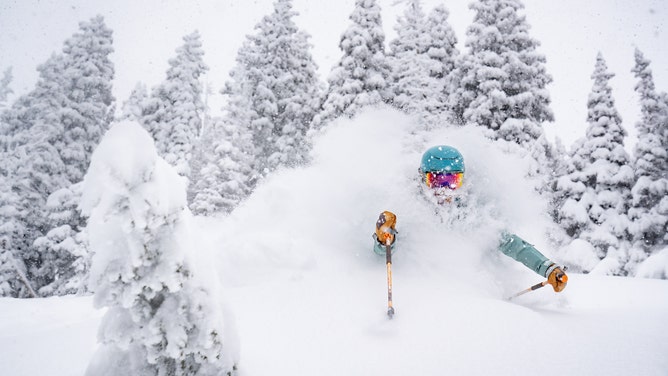 Snow also made a notable appearance out west in Utah.
Alta Ski Area in Salt Lake City has already seen about 164 inches (13.7 feet) of snowfall in December.
Due to the recent atmospheric river winter storms, the snow total so far in January has reached 161 inches (13.5 feet) at Alta.
"We definitely have seen a lot of snow this year and a lot of snowfall," said Andria Huskinson, communications manager at Alta Ski Area. "So, it's been amazing skiing!"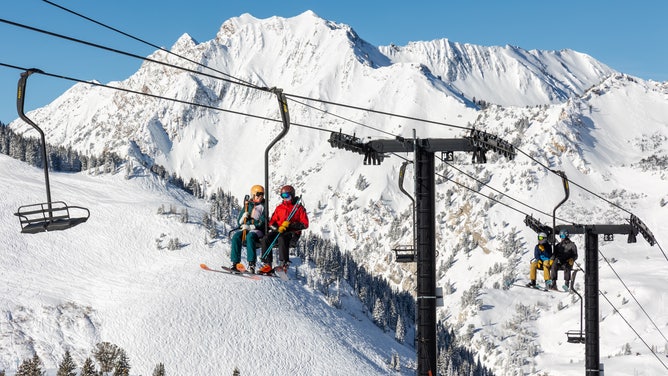 AMERICAN ARTIST JAMES NIEHUES TURNS SKI MAPS INTO MASTERPIECES
According to Huskinson, the last year the ski area saw this much snow was about forty years ago.
"It's been a really fun winter," Huskinson said. "People just are loving it – their smiles on their face – and just happy to be out there skiing the mountains and lots of powder and soft snow."
This ski season's snow totals have helped Alta surpass last season's total amount of snowfall, even though the ski season is far from over.
Arizona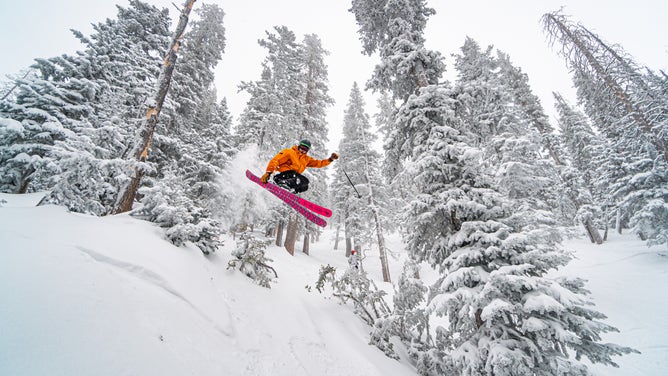 Not to be outdone, south of Utah, the Grand Canyon State also received an abundance of snow.
The atmospheric river events that recently drenched California also brought moisture to Arizona. That moisture resulted in snowfall for residents in the state's higher elevations.
"It's been phenomenal for snowfall up here," said Angelina Grubb, Marketing Coordinator at Arizona Snowbowl Ski Resort in Flagstaff.
HOW MUCH SNOW DOES YOUR CITY GET IN A YEAR?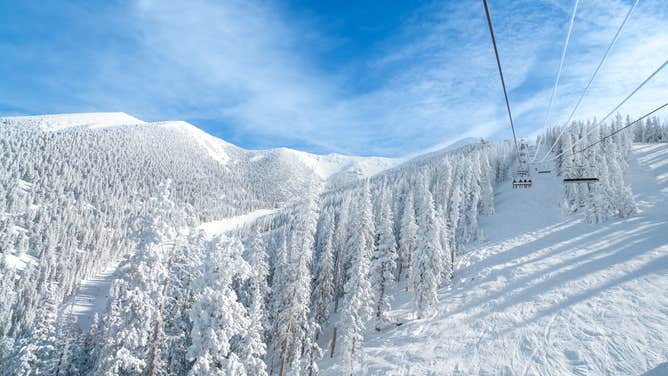 Located on Mount Humphreys, the tallest point in the state, Arizona Snowbowl received 126 inches of snow so far this month.
Grubb noted that that figure is 107% higher than the amount of snowfall the ski resort received in January 2022. All this snowfall had allowed the ski area to open all of their lifts and 54 of their 55 trails.
"We are so thankful for all of the snowfall that we've gotten," she said.
California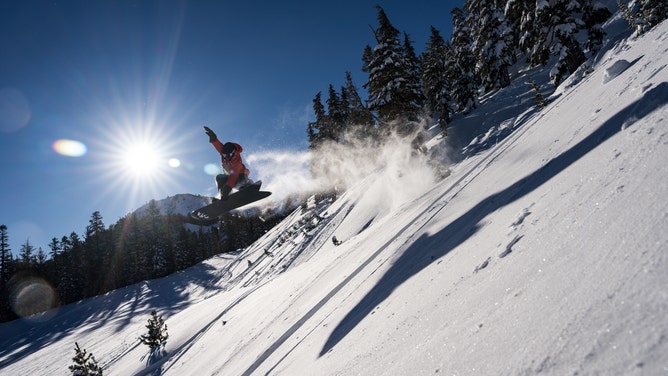 In California, multiple rounds of storms caused by atmospheric rivers dropped about 32 trillion gallons of water over three weeks in January.
For some Californians, this deluge of water fell as snow – and a lot of it.
As of Jan. 27, the California Department of Water Resources reports that the Golden State has 214% the average amount of snowpack usually measured on this date.
This bounty of snow was seen at Mammoth Mountain Ski Area in central California.
Nestled in the Sierra Mountains, Mammoth received over 17 feet of snow within the first week of January. Those snowy days were then followed by two weeks of blue skies.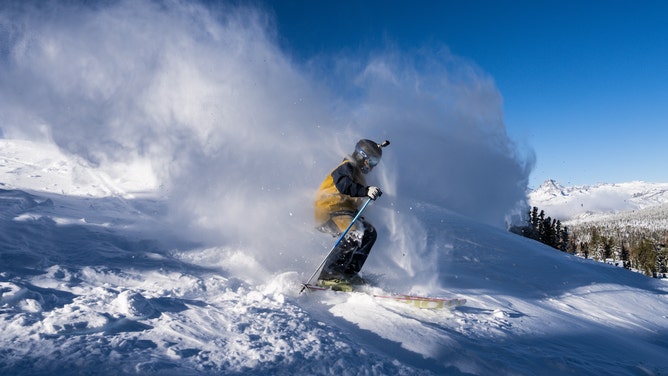 "The conditions up here are really as good as it gets right now," said Lauren Burke, director of communications at Mammoth Mountain. 
She added that Mammoth receives an average of 400 inches of snowfall total each season – as of Jan. 27, they are already at about 380 inches.
WHAT CALIFORNIA'S EXCESSIVE SNOW MEANS FOR SPRING AND THE MEGADROUGHT
"It sets us up for such a long season here," Burke said. "We have seasons where we ski well into summertime, and it looks like this is going to be one of those seasons."