What California's excessive snow means for spring and the megadrought
California snowpack soared to over 250% of average after the recent parade of atmospheric rivers. Is that enough to relieve drought conditions?
So far, California's Sierra Nevada snowpack is off to a banner year. As of February 2, the statewide average came in at 206% of normal, more than double the snow depth the mountains usually have on this date. But why should that matter to anyone besides skiers?
The snowpack supplies about 30% of California's water needs, according to the California Department of Water Resources (DWR). The snowpack levels also dictate many DWR decisions on managing the state's water resources. Most of that snow falls before April 1, when the weather starts warming. Atmospheric rivers bring more than 50% of California's precipitation every year, according to NASA.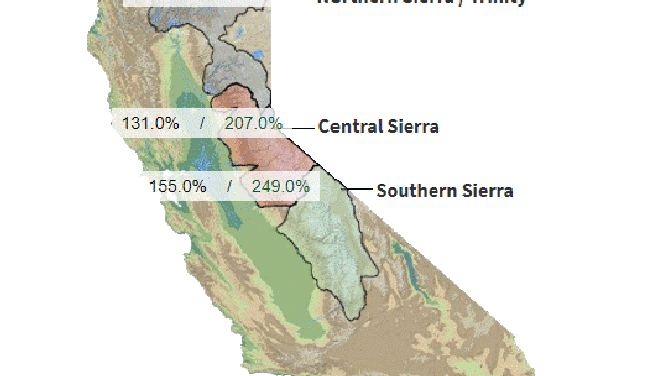 Is the drought over?
Water managers warn that we still need impressive snows after the recent parade of storms to erase the drought.
"Snowpack here in California is sitting right around 206% of average. In terms of the drought, it's still too early to tell. You know, every single drop counts at this point," DWR's Snow Surveys and Water Supply Forecasting Unit Manager Sean de Guzman told FOX Weather. "But at this point, we are all still cautiously optimistic."
ONGOING 22-YEAR DROUGHT IN WESTERN US IS DRIEST PERIOD IN OVER 1,200 YEARS
WILL CALIFORNIA'S LONG-TERM DROUGHT IMPROVE AFTER ATMOSPHERIC RIVERS HAMMER THE WEST?
The 7 plus feet of snow his agency measured during the February snowpack survey rates in the top 10 most snow recorded going back almost 75 years.
"Big snow totals are always welcome, but we still have a long way to go before the critical April 1 total," said Sean de Guzman in a statement. 
THIRSTY CALIFORNIA RESERVOIRS BENEFIT FROM ATMOSPHERIC RIVER STORMS BUT DROUGHT IS FAR FROM OVER
"It's always great to be above average this early in the season, but we must be resilient and remember what happened last year. If January through March 2023 turns out to be similar to last year, we could still end the water year in severe drought," continued de Guzman.
Last year, after record rain and snow in October and December, the precipitation seemed to shut off. The start of 2022 started with record-breaking dry weather, and that is how the "rainy season" ended.
'EXTRA WINTER'S WORTH OF PRECIPITATION NEEDED TO BUST CALIFORNIA DROUGHT, SCIENTIST SAYS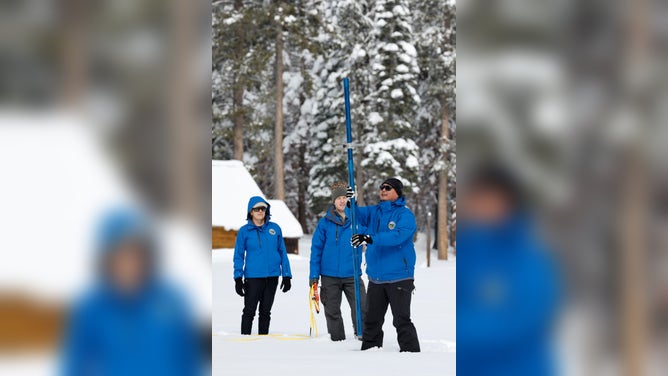 "One year ago, the Phillips survey showed the seventh-highest January measurements on record for that location," said the DWR statement about the snowpack survey. "However, those results were followed by three months of extremely dry conditions and by April 1 of last year, the Phillips survey measurements were the third-lowest on record." 
So far, snow totals are slightly over the April 1 average. The 33.8 inches of water is 129% over the seasonal average. That means the state has already received an entire year's worth of snow so far.

And as the snow melts and evaporates, it runs off or soaks into the soil. Officials worry that if reservoirs fill up too early, they could have to release some of that water to make room for rain from the next weather system.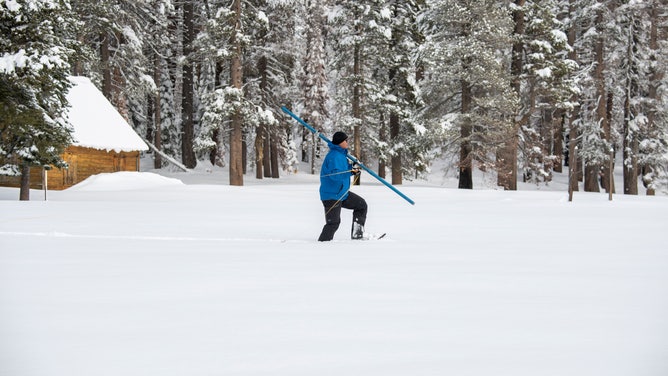 Could there be too much rain and snow?
Too much rain, early in the season, can't be stored. A recent atmospheric river parade of storms showed the life-threatening consequences.
In 2017, California saw the damage too much water could do. Officials evacuated 180,000 people as atmospheric river storms overfilled the Oroville Reservoir in northern California in January and February, according to NASA.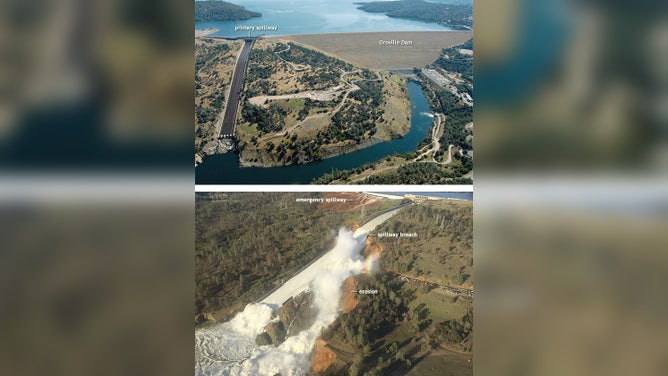 Crews opened the dam's spillway to prevent water from overtopping on February 10. By February 12, this was the scene.
"That large flow of water ended up creating a 300-foot hole in the concrete that eventually expanded into a breach on the left bank, facing downstream," stated a NOAA review. "Because of this hole, engineers could not release as much water as they normally could, due to fears of causing more erosion to the hill that the spillway sits atop."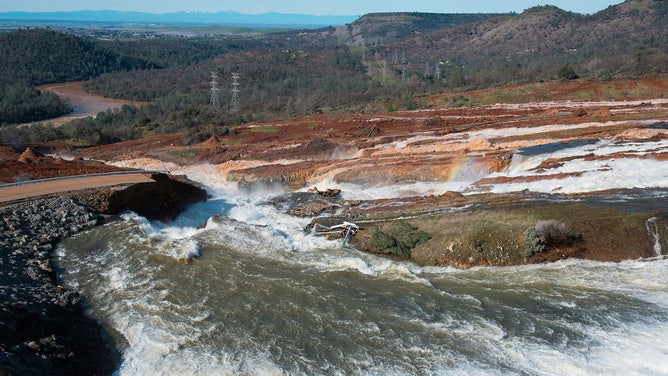 Water from the rising lake levels escaped by spilling over and through another emergency spillway that had not been used in 50 years. That caused excessive hillside damage, said NASA.
Scientists feared the erosion would lead to a collapse of the spillway's concrete berm. That would mean a sudden and massive water release of the state's second-largest reservoir, flooding downstream communities. Oroville is the country's tallest dam, topping the Hover Dam by 44 feet.
As of February 2, reservoirs statewide were filled up to 92% of the historical average.
The DWR said, "We have a lot to go to recover to normal, but we are no longer at historic lows."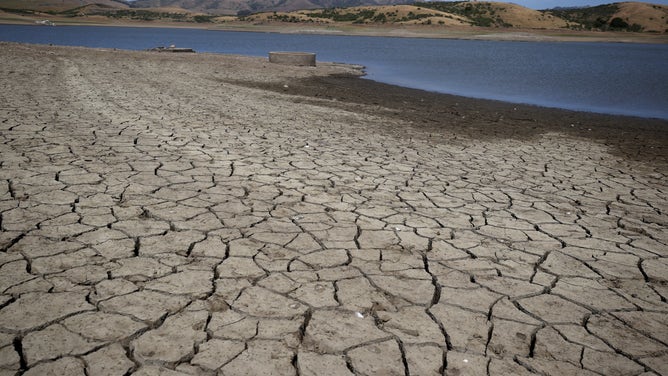 Snow: California's largest storage system
"If it is in the form of rain, it is escaping very quickly out into the Pacific Ocean. The only way we can keep that locked up is to pack the liquid into the snow," said FOX Weather's Amy Freeze. "It must be frozen in the snowpack in order for us to really count this towards the drought." 
Snowpack is a natural reservoir, and an increase of snow in the winter provides water throughout those drier months as the snow gradually melts and fills reservoirs. The National Integrated Drought Information System says that a lack of snowpack storage, or a shift in the timing of its melting season, can be challenging for water managers and drought planning. 
SNOW CONSIDERED CRUCIAL TO LONG-TERM DROUGHT MITIGATION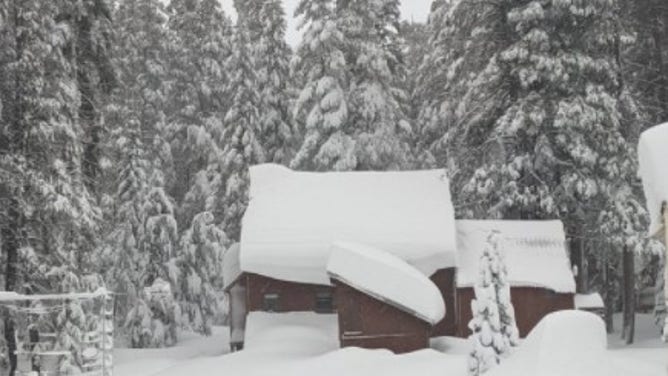 More snow and rain on the way
A series of atmospheric river-fueled storms has been slamming California since December 26. Much of the state has flooded with the nine storms so far, while the Sierra sees snow and lots of it. The National Weather Service forecasted another three storms before the end of next week. 
The DWR is quick to remind California in daily briefings that, "We are still in extreme drought."