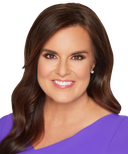 Amy Freeze
FOX Weather Meteorologist
Amy Freeze joined FOX Weather in 2021 where she currently serves as an anchor on the ad-supported streaming weather service.
A five-time Emmy Award-winning meteorologist and television host, Freeze joins FOX Weather from WABC-TV in New York. Since 2011, she has been part of the station's Eyewitness News Weather Team, where she also hosted several broadcast specials and the popular Eyewitness News Weekend Morning Edition. Previously, Freeze was the first female Chief Meteorologist in Chicago, IL while working at the local FOX owned and operated station WFLD-TV. Prior to that, she served as a meteorologist and co-host of daily live program 10! for the NBC owned station WCAU-TV in Philadelphia as well as a meteorologist and morning show co-host for the ABC owned station KMGH-TV in Denver, CO. Additionally, Freeze worked at the FOX Portland, OR affiliate KPTV-TV on the local morning news program Good Day Oregon. 
Throughout her television career, Freeze's coverage has received numerous accolades, including Emmy awards for Best Weathercaster and Outstanding Host, as well as for her Surviving Severe Weather in 2007. She was the 11th woman in the world to earn the prestigious Certified Broadcast Meteorologist accreditation from the American Meteorological Society (AMS). Notably, she was also awarded Seals of Approval from both the AMS and the National Weather Association. 
Freeze has a Bachelor of Arts Degree in Communications from Brigham Young University. Freeze also holds a Bachelor Degree in Geosciences from Mississippi State University. Additionally, she earned a Master Degree in Environmental Sciences from the University of Pennsylvania, her capstone thesis was on Storm Water Management and Water Quality.