How much snow does your city normally get in a year?
Almost every city in the U.S. has seen snow. We can all guess the snowiest. Let's check out how much everyone else sees.
While extremes in winter weather usually grab headlines, the snow droughts and blizzards don't reflect what an average winter entails for most of the U.S.
Here's a look at how much snow some of the biggest cities in the country normally get each year.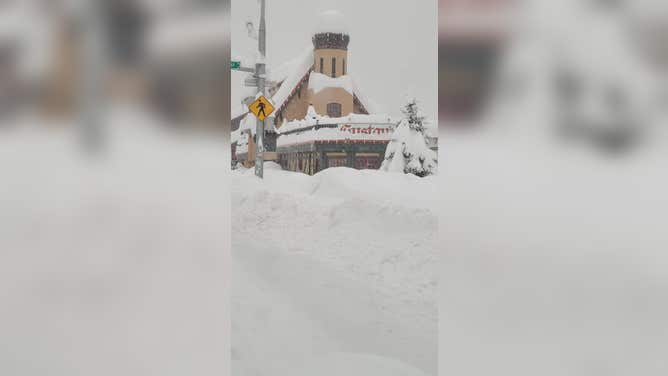 Who sees the most annual snowfall?
We know the seven cities that see the most snow, but some of those cities we may think get a lot of snow every year really don't. The state famous for snowbirds not necessarily skiers tops our list of big city snow. Flagstaff, Arizona, usually sees 90.1 inches of snow a year, according to the National Centers for Environmental Information. At an altitude of nearly 7,000 feet, it is one of the highest-elevation cities in the nation. 
Flagstaff beat the city in the state hosting the most glaciers. Anchorage, Alaska, usually sees 77.9 inches per year. The snowiest winter in history was 2011-2012, when the city saw 134.5 inches, according to the National Weather Service. 
THE SOUND OF SILENCE: WHY IT'S QUIETER AFTER A SNOWSTORM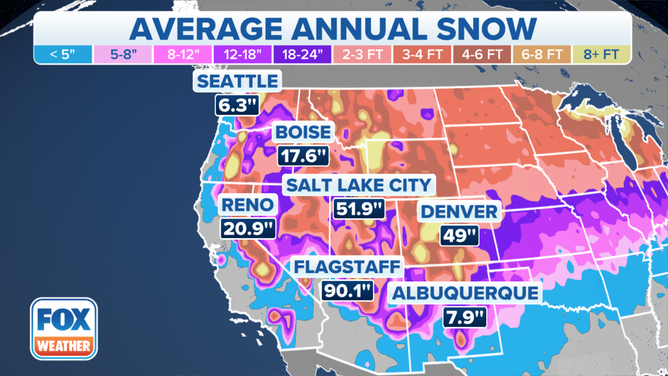 THESE ARE THE 7 SNOWIEST CITIES IN THE US
Another city not known for skiing scores big every year with snowfall. Cleveland, Ohio, usually gets 63.8 inches. The city's location on the banks of Lake Erie explains the impressive amount. As cold air flows over the relatively warm lake, it picks up moisture and then dumps it in the form of snowflakes on cities like Cleveland. It's called lake-effect snow.
Nearby Columbus, Ohio, which does not get lake effect snow, only sees 28.2 inches a year.
Look to Buffalo, New York, to see the power of lake-effect snow. It buried the Queen City of the Lake in December 2022. Buffalo's airport received over 51 inches of snow over several days. Along with a November 2022 storm, the city tallied up more than 101 inches of snow, and winter was only half over. Buffalo, one of the snowiest cities in the country, usually averages 95 inches per year.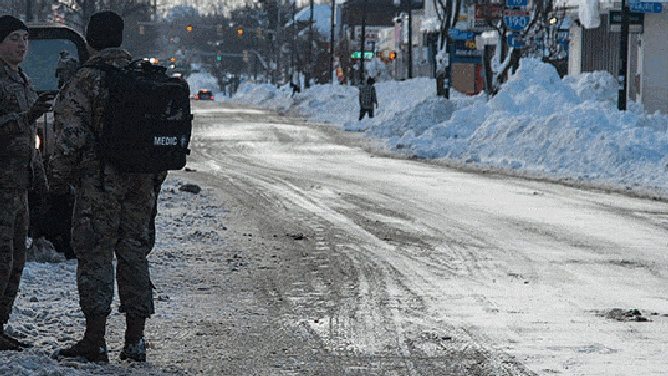 Cleveland's lake-effect leaves ski cities in the dust. Salt Lake City usually sees 51.9 inches a year. Denver gets only 49 inches per year. Reno, Nevada, the closest city to Lake Tahoe skiing, only sees 20.9 inches in a year.
Other cities that many people consider snowy, such as Boston, Milwaukee and Pittsburgh, average about 4 feet a year. Chicago usually sees closer to 3 feet of snow.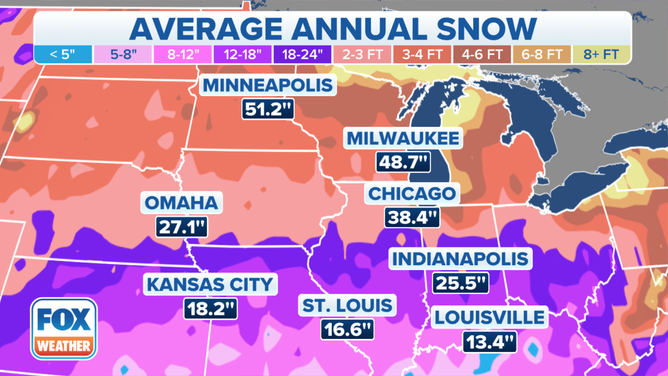 Snow day?
Many of us can remember as a kid waking up in the morning, looking at the fresh powder on the driveway and praying for a snow day. You may be surprised to learn that New York City and Philadelphia only see 29.8 and 23.1 inches a year – not too many opportunities for those coveted snow days.
HOW TO WATCH FOX WEATHER ON TV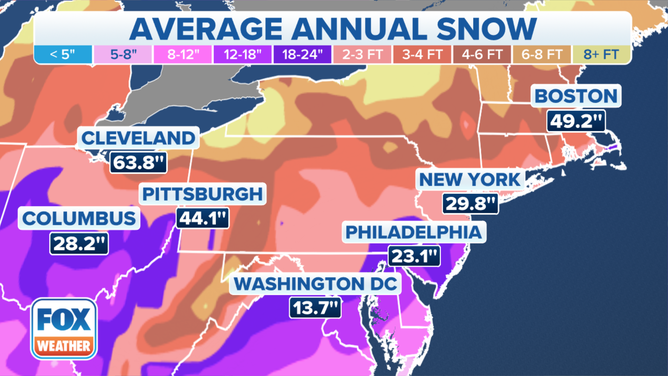 There is not much chance for snow days in Washington, either. The nation's capital sees just over a foot of snow a year. A snow day in 2022 made national news because of a snowball fight on the National Mall.
St. Louis, Kansas City and Louisville in Kentucky see even less. Those cities are influenced by warm air masses from the Gulf of Mexico. They each see about a foot to a 1.5 feet. Crippling ice storms are more likely in those cities. 
HOW COLD DOES IT HAVE TO BE TO SNOW?
Who gets the least snow annually?
Most southern cities record no measurable snow each year.
Dallas only sees 1.6 inches a year on average. Atlanta nearly doubles that with 2.2 inches per year.

Very few U.S. cities have never seen snow, though. South Florida, south of Homestead, has never seen snow, according to the Farmer's Almanac.
SNOW IN AMERICA'S 'HEATLAND': THE ZANY TIMES IT SNOWED IN SOME OF THE COUNTRY'S WARMEST PLACES
The U.S. territory Guam has never seen snow, with the lowest temperature on record there being 65 degrees. Another territory, the U.S. Virgin Islands, also has a mild record low of 52 degrees. None of the islands have ever seen snow.