Winter returns to Northeast resorts: Skiers 'really eager' to hit the slopes
Despite rain and warm temperatures, the Vermont ski season is still in full swing. The Green Mountain State is forecast to receive several more inches of snow this weekend.
BURLINGTON, Vt. – After a warm snap forced some ski resorts to close earlier this month, many skiers in Vermont are ready to hit the slopes as snow is expected to coat the mountains this weekend.
"That's kind of the nature of the beast," said Bryan Rivard, communications director at Ski Vermont.  Ski Vermont is a trade association representing 20 alpine ski resorts in the Green Mountain State.
"With New England, skiing in Vermont is that there are fluctuations in temperatures, and that's just something that the skiers are used to dealing with," he added.
Rivard noted the difficulties this year occurred because of rain events that compromised the snowpack. In fact, a warm snap a couple of weeks ago caused two Vermont ski resorts to curb their operations for a couple of days.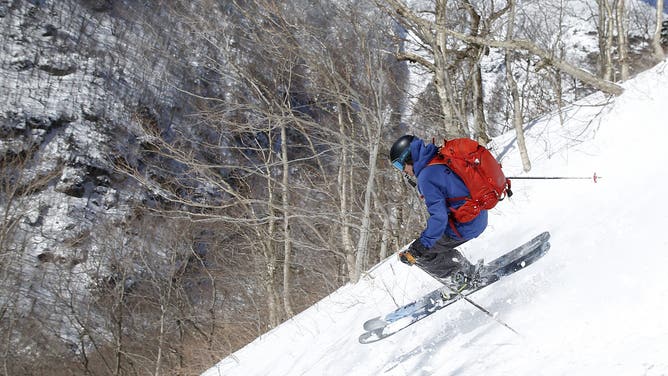 According to Rivard, ski resorts Magic Mountain and Mad River Glen had closed due to their reliance on natural snow and the impact rain was making on that snow at the time.
"Manmade snow is a little more durable than natural snow, and if you're relying on natural snow, you want to preserve it until the next cold bit comes," he said.
The eighteen other ski resorts of Ski Vermont, however, remained open during the warm snap as they used powerful snowmaking systems during the cooler evenings to maintain the ski trails.
Having these snowmaking tools at hand allowed the resorts to provide skiing opportunities for visitors.
"It's a combination of knowing what their systems are capable of, knowing what the weather patterns do and then knowing the mountains," Rivard said.
AMERICAN ARTIST JAMES NIEHUES TURNS SKI MAPS INTO MASTERPIECES
"It really comes down to a lot of experience and understanding how the snow works on their mountains," he added. "They're making the call to look at the long game for their visitors to make sure they've got really good snow for the rest of the season."
Skiers can rejoice as Rivard said some areas have already received several inches of snow this week.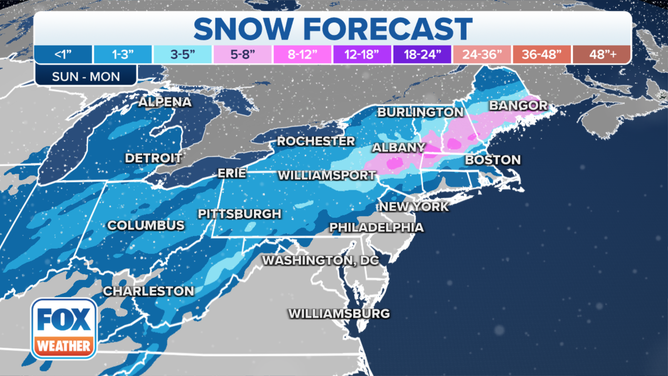 YOUNGEST PERSON TO SKI ALL 7 CONTINENTS
This weekend, parts of Vermont are forecast to receive up to 8 more inches of snow.
"Everyone's very excited," Rivard said. "Everyone's always been excited for skiing, but I think now, after this little uncertain period, I think people are really, really ready."
"Everybody's really eager to get up here," he added.
The Northeast also has a possibility of adding some more snow to the mountains next week.