The Daily Weather Update from FOX Weather: Pneumonia front takes aim at Chicago, Milwaukee Tuesday
Start your day with the latest weather news – A "pneumonia front" will drastically drop temperatures in Chicago and Milwaukee, while the Appalachians and mid-Atlantic could see severe storms Tuesday. Plus, warmer weather is causing issues due to ice and snowmelt across various parts of the country.
Welcome to the Daily Weather Update from FOX Weather. It's Tuesday, May 16, 2023. Start your day the right way with everything you need to know about today's weather. You can also get a quick briefing of national, regional and local weather whenever you like with the FOX Weather Update podcast.
'Pneumonia front' to hit Chicago, Milwaukee on Tuesday
Temperatures are expected to drop drastically Tuesday in Milwaukee and Chicago as a "pneumonia front" slides through the Great Lakes region. 
The term pneumonia front means a dramatic temperature plunge for cities along the western shores of Lake Michigan. As the cold front pushes south across Lake Michigan, it'll pull in the lake's chilly waters and push that lake-cooled air into eastern portions of Illinois and Wisconsin.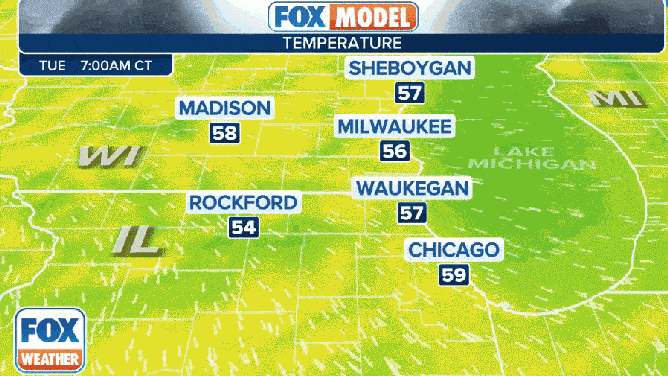 Severe storms with damaging winds, tornadoes threaten Appalachians and mid-Atlantic
An active weather day is in store from the central and southern Appalachians into parts of the mid-Atlantic, as severe storms will bring threats of damaging winds, large hail and a few tornadoes.
The relentless rain that has been plaguing the central U.S. over the past week will also shift east on Tuesday, posing a risk of flash flooding in the Ohio Valley and Appalachians.
The severe storm threat on Tuesday, May 16, 2023.
(FOX Weather)
---
Warmer weather spells problems as ice, snow melt
Runoff due to warming temperatures combined with an above-average snowpack is causing water levels to rise on many rivers, resulting in a 90-mile-long ice jam in rural Alaska.
Alaska Gov. Mike Dunleavy declared a disaster in several towns because of ongoing flooding along the Yukon River caused by the massive ice jam.

In Washington, 12 people and a dog were rescued after a mudslide washed away a large section of highway leading to and from Mount St. Helens.
Photos from the scene showed copious amounts of mud, rocks and other debris that destroyed the roadway, stranding the drivers overnight.
And in Utah, one person was killed and another was injured after rocks gave way while the pair was climbing in Big Cottonwood Canyon on Friday. 
"Due to the wet, cool winter and spring this season, people need to be hyper-aware for the potential of loose rock even in well-traveled areas," deputies said Friday. "Along with this risk, we will see snow on the trails well into the summer and cold fast-flowing creeks."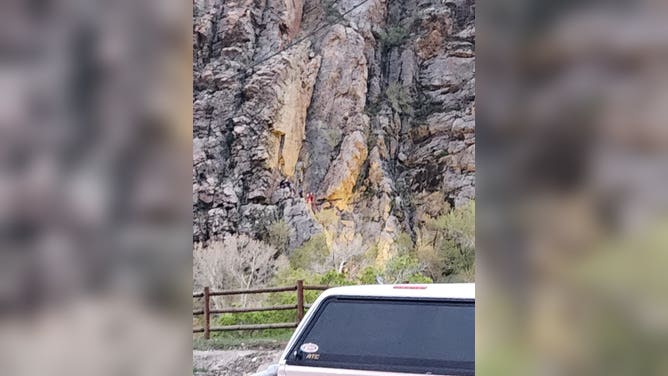 Bonus reads
Before you go, here are a couple of stories we think you might enjoy.
Need more weather? Check your local forecast plus 3D radar in the FOX Weather app. You can also watch FOX Weather wherever you go using the FOX Weather app at foxweather.com/live or on your favorite streaming service. 
You can share your weather pictures and videos with us anytime, anywhere, in our America's Weather Watchers community on Facebook, email them to weather@fox.com or add the hashtag #FOXWeather to your post on your favorite social media platform.