Tomato products will cost 30% more by Thanksgiving after winter storms, expert forecasts
"Hold the ketchup, too expensive," some of us might be saying in the grocery store soon. America's favorite condiments like tomato sauce, ketchup and salsa could be in short supply as California struggles to dry out after record rains and snow this winter
Get ready to fork out more cash for salsa, ketchup and tomato sauce. Much of America's "salad bowl" is still underwater after a series of atmospheric river-fueled storms pummeled California over the winter. And now, with the snowmelt, tomato farmers can't seem to get their fields dry.
"When it comes to tomatoes, one of my favorite foods, we are going to see some shortages. We are going to see some delays," the Supermarket Guru, Phil Lempert, told FOX Weather. "Tomato sauce, ketchup, salsa, just about anything that has a tomato we're going to see going up in prices."
Round after round of flooding rain from atmospheric river storms pounded California farms this winter. Now, in the dry season, warm weather is melting the record snowpack flooding farms again. Satellite images show a lake drained for agricultural land reappearing in the Central Valley.
CALIFORNIA SCENES SHOWING DEVASTATION FROM FLOODING, SINKHOLES AMID BARRAGE OF ATMOSPHERIC RIVERS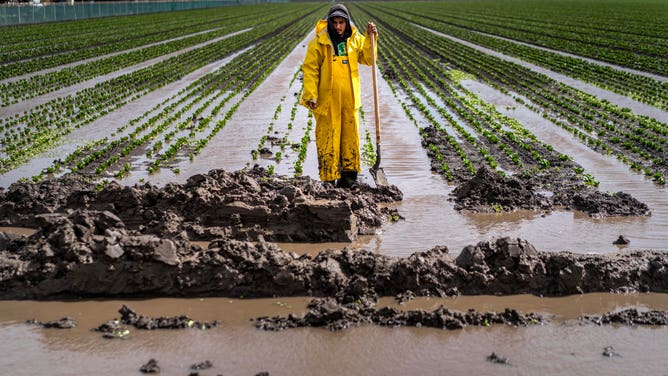 "We've had 12 atmospheric rivers here in California," explained market analyst Lempert. "That means 78 trillion tons of water have been dropped on the state."
As waters slowly recede, some farmers are delaying planting by a month, he said. Others may not be able to plant in time.
At the height of the growing season, California produces an average of 2 billion tomatoes a week, according to the California Tomato Growers' Association. Every week, farmers usually fill 40,000 trucks, each carrying about 300,000 tomatoes or 50,000 pounds. 
About 90% of all tomatoes in the U.S. were grown in California, he said. Urbandictionary.com even has a "Sacratomato" entry which they say is the nickname for the state capital due to all the canneries in years past.
GLOBAL CHICKPEA SHORTAGE EXPECTED AS DRY SPELL IMPACTS CROP PRODUCTION FOR WORLD'S LARGEST SUPPLIER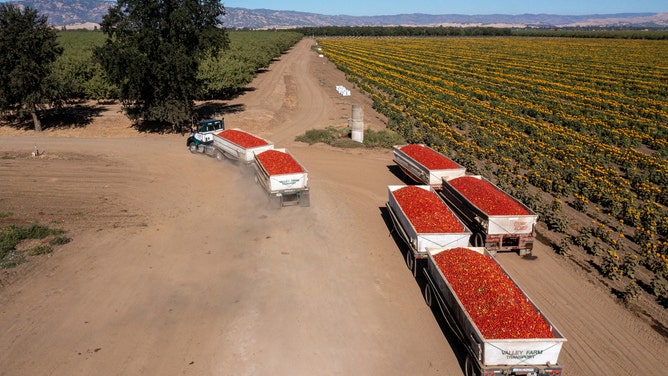 OLIVE OIL PRICES CLIMBING AFTER HEAT, DROUGHT IN EUROPE LEADS TO POOR HARVEST, SHORTAGE
About a third of the crop is raised in greenhouses and is not impacted by the flood, "which is the good news," he added. Those are generally sold fresh in stores. Specially bred tomatoes for processing will be in short supply.
"Keep in mind that these tomatoes are harvested in June and July," said Lempert. "So those that are canned or for ketchup and so on, we're not going to see those price increases for about another 3 to 4 months after that going into the holiday season. And who needs higher prices for Thanksgiving and Christmas meals?"
Processing tomatoes have much thicker skin. The tougher vegetables can be fully ripe and still stand up to machine harvesting, then stacked in a truck container and transported without being crushed, according to CTGA.
STRAWBERRY OUTLOOK DEEMED 'PROMISING' DESPITE IMPACTS FROM HURRICANES ATMOSPHERIC RIVERS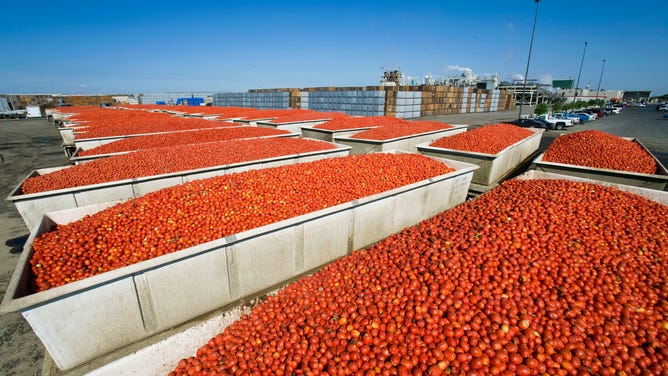 The problem is not all weather. Lempert said the cost of cartons and boxes is up by 20%. Labor and transportation are also up 20% each.
"I think we're probably going to see somewhere between 20 and 30% increases just across the board," he forecasted. "And you know what happens when we have those increases? The prices never come down." 
And it is not just processed tomatoes that will cost more, he said. 
"Asparagus, broccoli, cauliflower, Brussels sprouts, blueberries, strawberries. All these are really going to be affected by this flooding. Anything from California." Lempert said. 
CALIFORNIA CROPS LOST AFTER FLOODS; HOW MUCH OF THE US WILL FEEL THE SHORTAGE?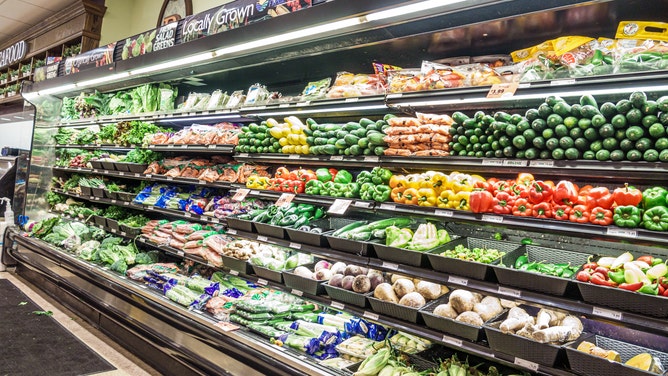 "And California supplies a good 80% (of lettuces and leafy greens to the country)," he continued. "The problem with leafy greens is they've been flooded and because of food safety issues. And we've seen a lot of recalls with salmonella, with E coli in leafy greens, they've got to destroy all of those crops. So probably the number one to be careful of is going to be leafy greens. Those prices are going to go through the roof."
California grows about half of the country's fruits and vegetables.