What is an ice jam and are they dangerous?
Ice jams are most likely to occur during the early-spring months with the first winter thaws
It might sound like something your grandma once made in her kitchen following a bountiful berry harvest, but ice jams are not tasteful for anyone living close to rivers and streams.
A stream current will carry pieces of floating ice and form ice jams as they build up if obstructed along with water flow.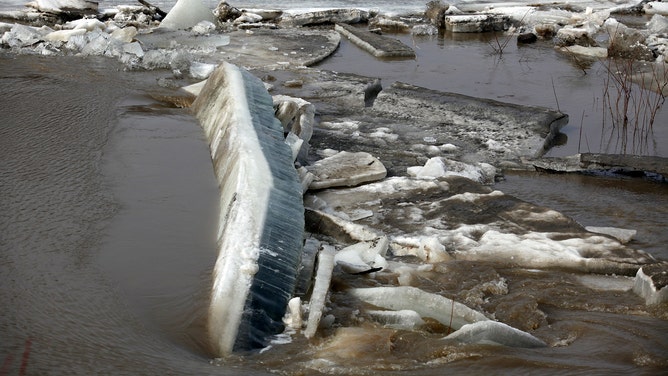 They happen when drastic swings in temperature cause alternate freezing and melting of water surfaces. Freeze-up jams are most likely to occur in early winter, and break-up jams happen in the early spring. 
The National Weather Service said freeze-up jams typically result in minimal – if any – flooding. Break-up jams usually cause the most damage and flooding, and they can cause significant property damage. In fact, break-up jams have been known to push entire houses off their foundations and rip wooden decks from other homes.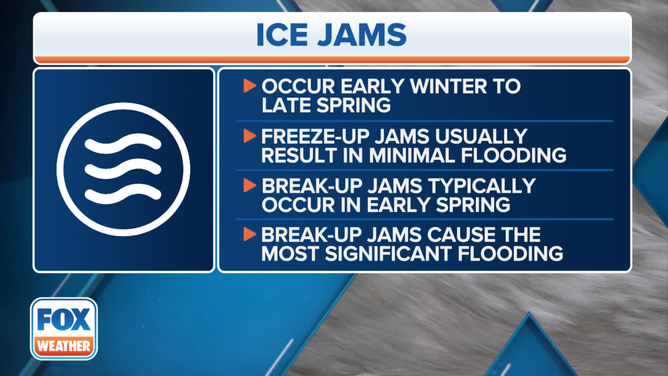 Ice jams can develop near river bends, mouths of tributaries, points where the river slope decreases, downstream of dams and upstream of bridges or obstructions, the NWS said. Any water held back can cause flooding or flash flooding upstream. If there's any sudden break in the jam, flooding is possible downstream.
It takes on average three to five consecutive days with high temperatures in the 40s to typically create enough melting to cause ice breakup on streams, the NWS said.
There were 61 ice jams reported across the United States last year, according to the U.S. Army Corps of Engineers Cold Regions Research and Engineering Laboratory. Since 1778, there have been nearly 26,000 ice jams total in the U.S. alone.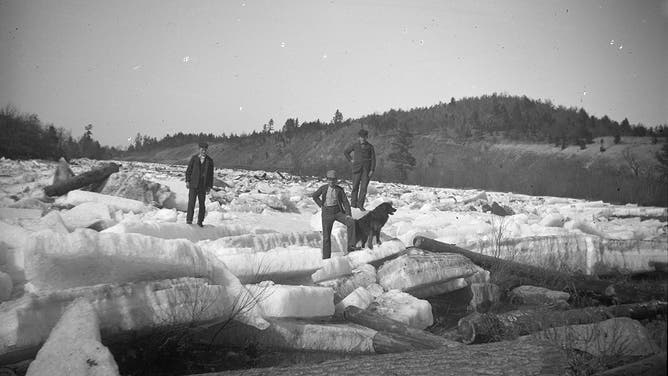 Montana takes the top spot for the most ice jams of all time, with 4,514 events. On Jan. 3, 2022, its most recent jam happened when minor flooding occurred on agricultural land next to the Gallatin River near Logan, Montana.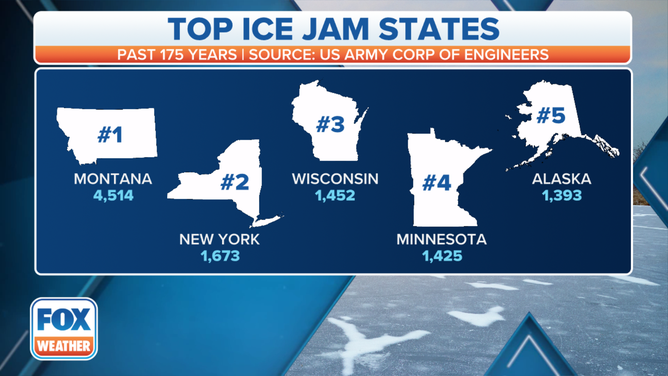 According to the Northeast States Emergency Consortium, while ice jams on small rivers can cause severe flooding in a community, the damages are often too small to justify conventional flood-control measures such as dams and levees. 
However, tension weirs and sloped-block ice controls are two low-cost structures to mediate ice jams on small rivers and are designed to minimize environmental impact.