Fire weather conditions to remain critical in the Plains on Wednesday
Firefighters are working to extinguish fires in New Mexico
Fire weather conditions will remain critical for parts of the southern High Plains and Texas on Wednesday as the region continues to experience dry conditions and high winds.
HOW TO WATCH FOX WEATHER ON TV
Crews have been busy working to extinguish fires that broke out in New Mexico on Tuesday, but wind gusts higher than 70 mph and low humidity helped the Nogal Canyon and McBride fires to spread rapidly.
Firefighters said the McBride Fire has already destroyed several homes around Ruidoso, New Mexico, and burned more than 4,000 acres.
HOW THE LAY OF THE LAND AFFECTS WILDFIRE BEHAVIOR
NOAA's Storm Prediction Center says nearly 2 million Americans in Texas, from Sonora to Midland, Lubbock and Amarillo, are under the critical risk of fires again on Wednesday.
Areas with an elevated risk of fires include southern Nebraska, eastern Colorado, western Kansas, Oklahoma, West and South Texas and most of New Mexico.
People living and working in those areas should monitor local conditions and try to refrain from activities that could cause a spark. It's also recommended to have plans in place if officials call for evacuations.
WHAT DO LEVEL 1, 2 AND 3 EVACUATIONS MEAN DURING WILDFIRES?
Winds won't be as strong as on Monday and Tuesday, but some areas could see gusts higher than 40 mph.
Gallup, New Mexico, will see gusts between 30 and 40 mph by Wednesday afternoon, with the same gusts expected to the east in Amarillo, Texas.
Elsewhere across the Lone Star State and Oklahoma will see gusts between 20 and 30 mph.
HOW TO BEST PREPARE YOUR HOMES FOR WILDFIRES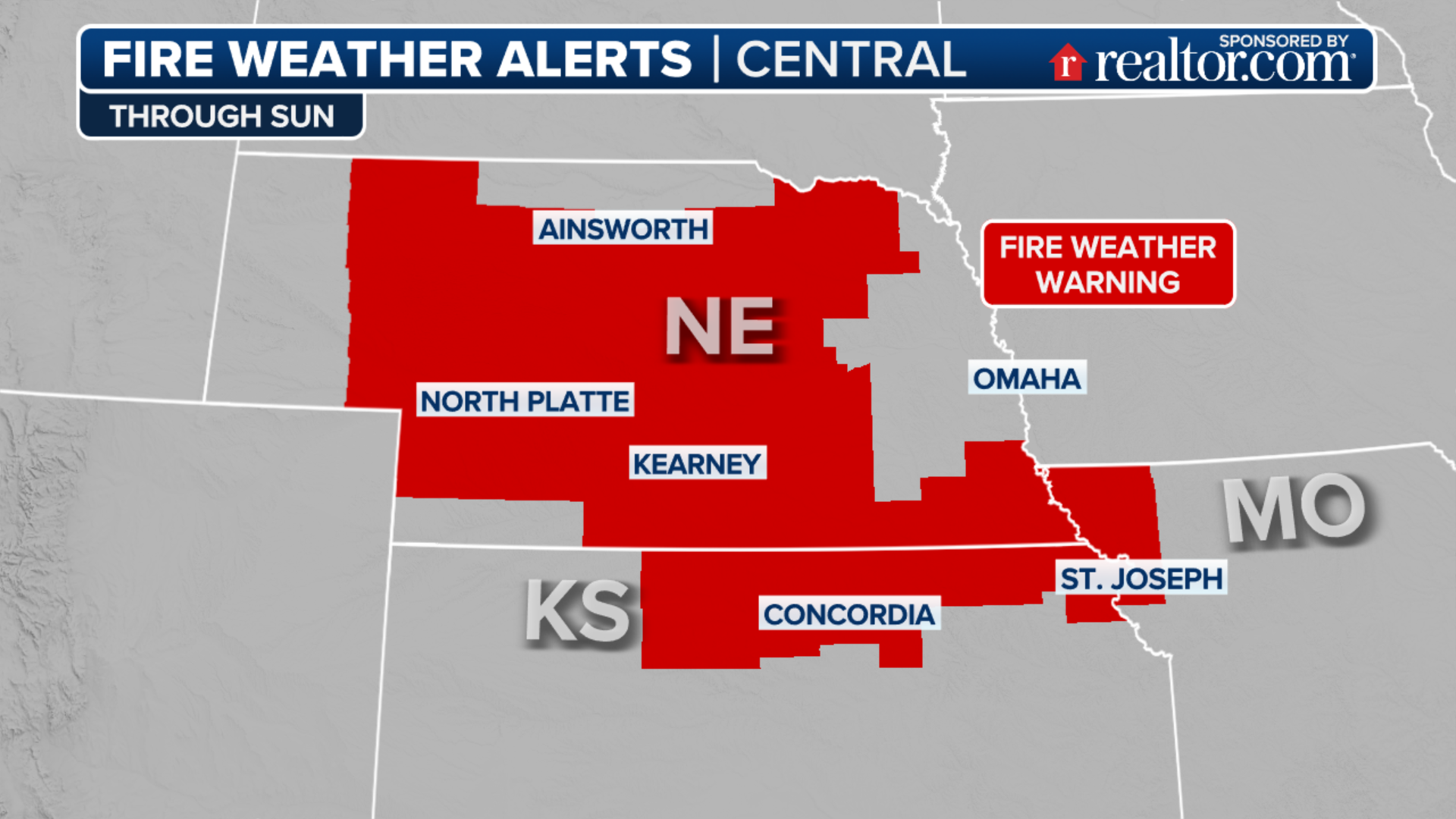 Because of the expected conditions, Fire Weather Warnings have been issued across the Plains and into the Southwest.
Most of New Mexico is again included in the warnings, as well as most of West and South Texas, including cities from Laredo to San Antonio, Austin, Midland and Lubbock.
Southeastern Colorado, western and northern Kansas and southern Nebraska are also included in the Fire Weather Warnings on Wednesday.