Texas governor signs disaster declaration after deadly flash flood
At least one person has died due to recent flooding in the Lone Star State.
On Tuesday, Texas Gov. Greg Abbott signed a disaster declaration for the Lone Star State, which experienced deadly flash floods on Monday.
"Being Texas means being responsive to challenges like this," Abbott said during a news conference Tuesday.
FROM DROUGHT TO DELUGE: WHY THE DALLAS FLOOD HAPPENED
More than a foot of rain fell over parts of North Texas with about 15 inches of rain recorded on the eastern side of the Dallas-Fort Worth Metroplex.
At least one person has died because of the storms. According to Abbott, the fatality occurred in the city of Mesquite, which lies east of Dallas.
WATCH AS 15 INCHES OF RAIN LEAVES DALLAS-FORT WORTH UNDER WATER
The disaster declaration cover 23 counties across Texas, including Camp, Culberson, Dallas, Duval, Ellis, El Paso, Henderson, Hopkins, Hudspeth, Kaufman, Kerr, Live Oak, Marion, Montague, Navarro, Pecos, Rains, Smith, Tarrant, Upshur, Van Zandt, Webb, and Wood.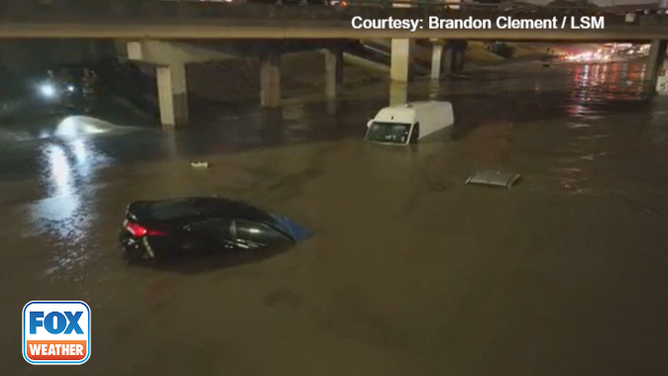 Additional counties may be added as the storm system works its way through the state.
Abbott urged Texans to report damages to their homes and businesses by using the Texas Division of Emergency Management's self-reporting damage assessment tool called iSTAT.