Critical wildfire risk in Southwest, Plains on Thursday as fires continue to burn in region
Any fires that start will rapidly spread and grow quickly, so people in areas under a critical risk should monitor local conditions
The Southwest and Southern Plains will see an elevated and critical risk of wildfires on Thursday as several fires continue to burn in the region.
One of the worst fires currently burning is the Tunnel Fire, located to the north of Flagstaff, Arizona. That fire continues to grow rapidly. On Wednesday, the fire had scorched just over 3,000 acres, but it had exploded in size to nearly 20,000 by Thursday night. More than 200 firefighters are working to extinguish that blaze.
HOW TO WATCH FOX WEATHER ON TV
NOAA's Storm Prediction Center said areas where the fire danger is critical include North Texas, including the cities of Lubbock and Amarillo, and parts of eastern New Mexico.
There's also an elevated risk of fires from the Las Vegas area across northern, central and eastern Arizona and all of New Mexico.
HOW THE LAY OF THE LAND AFFECTS WILDFIRE BEHAVIOR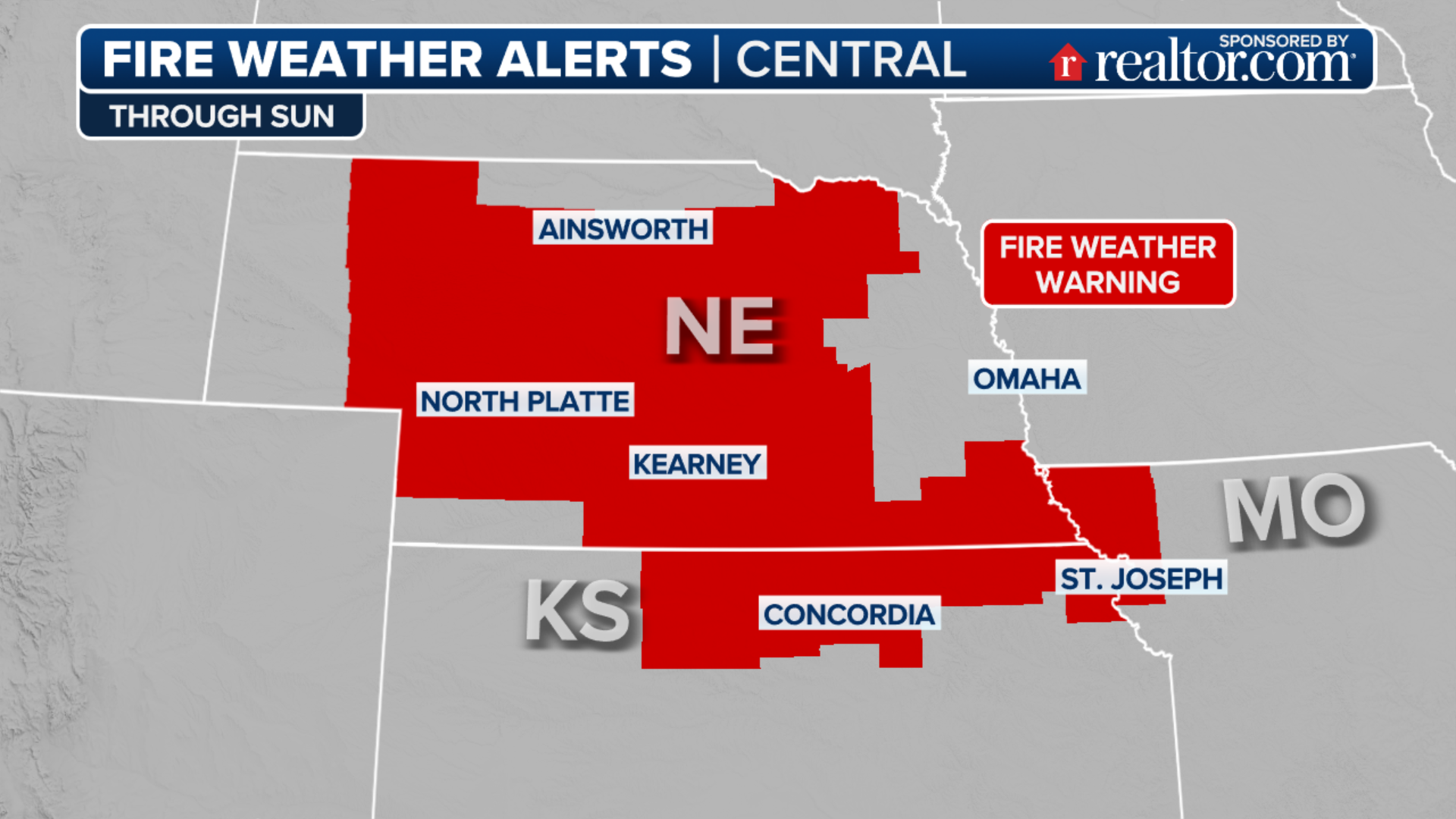 And because of the wildfire risk, Fire Weather Watches and Warnings have been issued for millions of Americans.
The Fire Weather Warnings are in effect in the Las Vegas area and across northern and southern Arizona. The entire state of New Mexico and parts of North and West Texas are included.
To the north, western and eastern Colorado and most of central and western Nebraska will also remain under a Fire Weather Warning through Thursday.
WHAT DO LEVEL 1, 2 AND 3 EVACUATIONS MEAN DURING WILDFIRES?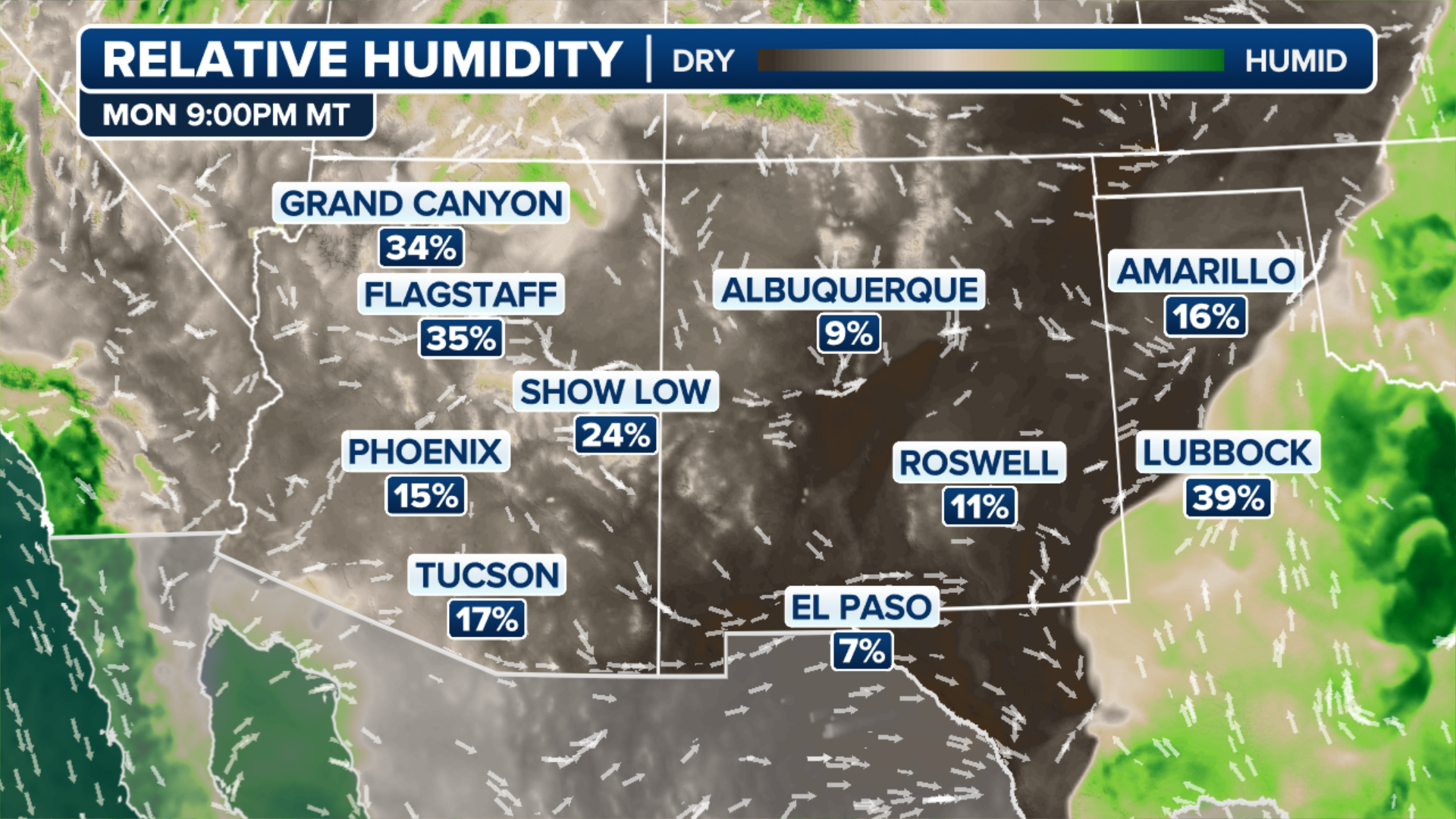 It's been extremely dry in the Southwest and Plains, and Thursday will be no exception. 
Las Vegas will see relative humidity levels in the single digits today, with most areas in the region seeing the same.
Tucson, Arizona, El Paso and Amarillo, Texas, and Santa Fe, New Mexico, will be in the single digits.
WHAT TO DO IF A WILDFIRE PROMPTS A POWER OUTAGE
On Friday, the fire risk will increase to extreme levels from central and northeastern New Mexico into eastern Colorado. And many areas seeing an elevated or critical risk of fires on Thursday will remain in the same situation on Friday.
People living and working in areas under a critical or elevated risk of fires are asked to limit any activities that could cause a spark and should monitor local conditions if a wildfire starts.
If there is a fire, the conditions will allow the fire to grow rapidly and spread quickly.