The Daily Weather Update from FOX Weather: Wet Wednesday continues soggy streak for Florida, Northwest
Start your day with the latest weather news – A stalled front in Florida and a powerful storm in the Pacific Northwest are continuing a week of wet weather in two corners of the country.
Welcome to the Daily Weather Update from FOX Weather. It's Wednesday, Sept. 27, 2023. Start your day with everything you need to know about today's weather. You can also get a quick briefing of national, regional and local weather whenever you like with the FOX Weather Update podcast.
Flooding possible in Florida as more rain soaks Sunshine State
Not a lot of sunshine is being seen in the Sunshine State this week as a stalled front serves as the focus of rounds of heavy rain. Most areas in Florida will see at least 2 inches of rain through Friday, but some places in the Jacksonville, Orlando and Tampa areas could see up to 5 inches of rain. There are concerns that urban areas could see some flooding.
The rain forecast for Florida this week.
(FOX Weather)
---
Series of storms continues Pacific Northwest's wet weather
Another in a series of storms targeting the Pacific Northwest has arrived, bringing with it soaking rain. Forecasters said that all the water could overwhelm areas recently burned by wildfires, making debris flows a concern.
The rain forecast for the Pacific Northwest this week.
(FOX Weather)
---
Hurricane HQ: Philippe struggles while Rina could form soon
Tropical Storm Philippe is having a tough go of it as the storm moves closer to the Caribbean, where places such as Puerto Rico and the Virgin Islands could get rain from the storm later this week. Meanwhile, a disturbance in the central tropical Atlantic is growing and could soon become a tropical depression or storm. Computer forecast models indicate it could snag the next name on the list, which is Rina.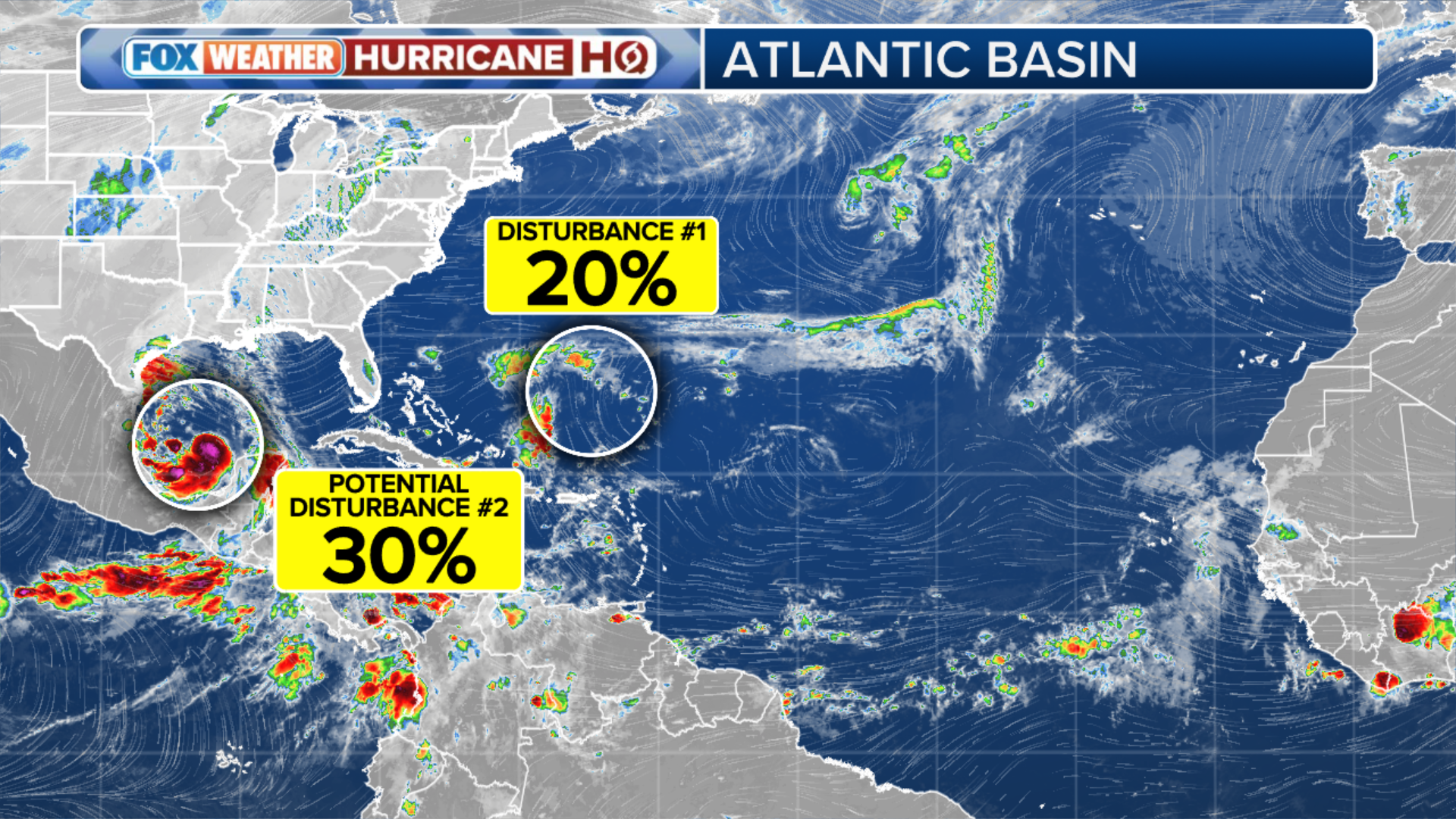 The tropical weather outlook for the Atlantic Ocean.
(FOX Weather)
---
Before you go
Here are a few other stories you might find interesting.
Need more weather? Check your local forecast plus 3D radar in the FOX Weather app. You can also watch FOX Weather wherever you go using the FOX Weather app, at foxweather.com/live or on your favorite streaming service.
It's easy to share your weather photos and videos with us. Email them to weather@fox.com or add the hashtag #FOXWeather to your post on your favorite social media platform.