Pacific Northwest endures another stormy day with drenching rains, gusty winds
After Wednesday's storm, additional disturbances will keep rain in the forecast through the end of the workweek. This will be some of the most active weather and intense rain the area has received in months.
SEATTLE – Two days after a bomb cyclone produced the most widespread rain in months, a small and compact low moved into Western Washington and northern Oregon Wednesday, carrying another round of drenching rain and gusty winds.
The new storm is not another bomb cyclone, but the FOX Forecast Center says the storm will bring widespread rain and scattered thunderstorms inland on Wednesday. Wind gusts exceeded 40 mph in some spots, causing a few scattered power outages. Astoria, Oregon, hit a gust of 52 mph around 6 a.m. local time.
BOMB CYCLONE SLAMS PACIFIC NORTHWEST WITH HEAVY RAIN, RAISING THREAT OF DEBRIS FLOWS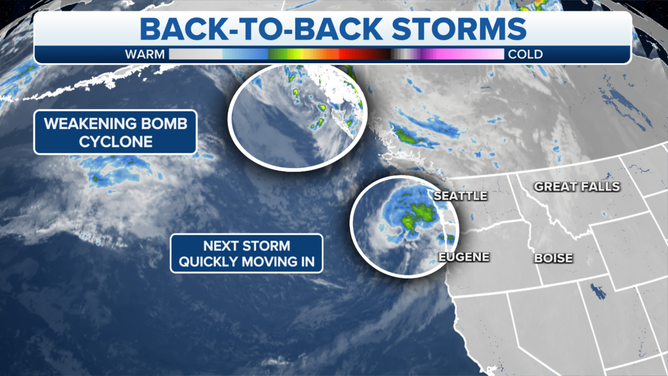 "So how much rain is expected? Well, it really depends on where you are," says FOX Weather meteorologist Jason Frazier said. "The closer you are to the coastline, the more likely that you'll pick up on anywhere between a half inch to an inch of rain."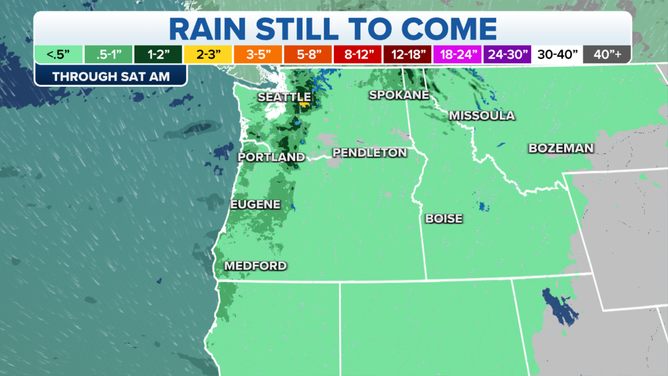 The recent drenchings are a far cry from the stereotypical drizzles that the region is known for.
"I think people misunderstand the rain here in Seattle. Usually it's very light," FOX 13 Seattle chief meteorologist Lisa Villegas said. "We get a lot of drizzle consistently for a very long period of time."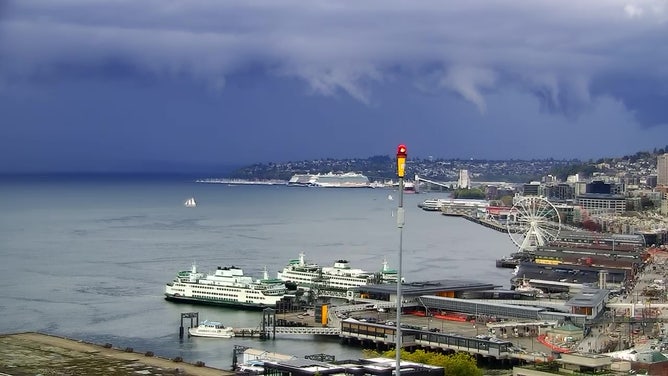 Seattle has had three of its past five wettest days of 2023 so far just since Sunday, and those three dates alone are more than double what the city received over the entire three months of summer.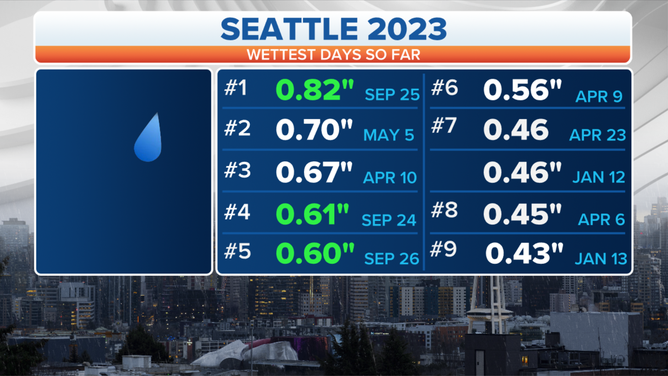 Leafy trees could exacerbate wind gust impacts
The storm's track also has the potential to bring bursts of wind that could trigger a few power outages. Gusty winds as high as 30-45 mph were expected across parts of southwestern Washington and far northwestern Oregon as the storm moved inland. 
Those wind speeds may not sound impressive, but the first windy day of fall tends to bring impacts at lower winds in the Pacific Northwest because trees are still leafy and have yet to shed any dead branches from the dry summer.
WHEN STORMS 'BOMB OUT': EXPLAINING HOW A BOMB CYCLONE FORMS
The weather calms later Wednesday but the large and strong area of low pressure spinning offshore will continue pushing rain onshore through the week. The next weather system heads in late Thursday and Friday.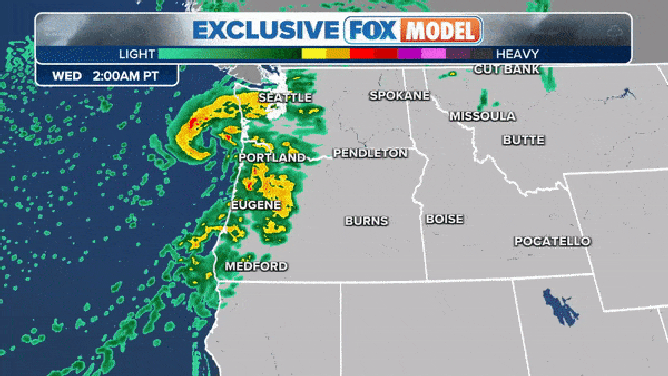 This will be some of the most active weather and intense rain the area has seen in months as the summer dry season fades to the autumn rainy season. But it is a welcome change since the region has endured unusually dry conditions and hot temperatures since late June. 
"The good news is it's going to be easing some hot and dry conditions across the region, but it's part of a parade of storms that is expected to impact the Northwest," FOX Weather meteorologist Jason Frazier said.
From this past weekend to the end of this week, as much as 5 to 8 inches of rain is expected to fall, especially on the windward side of the mountains. This water will be highly beneficial to a region locked in severe to extreme drought.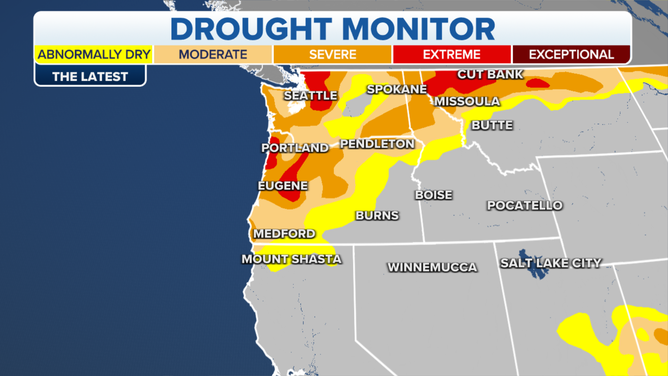 Body found near where woman swept away by ocean currents during bomb cyclone 
A body was found Tuesday near where a woman was reported swept away by strong ocean currents along Washington's north coast during Monday's bomb cyclone storm.
Watchstanders at Coast Guard Sector Puget Sound received a report at 10:50 a.m. Monday of a 26-year-old woman who was swept from the beach. The Coast Guard launched two search helicopter aircrews and one land search party to search for the missing person. 
On Tuesday, Olympic National Park Rangers reported that they found a body matching the description of the woman. Her name has not been released.