The Daily Weather Update from FOX Weather: Hurricane Lee continues to regain strength as cyclone treks west
Start your day with the latest weather news – Hurricane Lee continues to be the storm to watch, as forecasters say that it is still too soon to know what level of impacts, if any, Lee may have along the U.S. East Coast.
Welcome to the Daily Weather Update from FOX Weather. It's Monday, Sept. 11, 2023. Start your day with everything you need to know about today's weather. You can also get a quick briefing of national, regional and local weather whenever you like with the FOX Weather Update podcast.
Hurricane HQ: Major Hurricane Lee continues to gain strength; forecasters monitor other disturbances
Hurricane Lee continues to be the storm to watch as it restrengthened into a Category 3 cyclone, reaching major status once again. 
Hurricane Hunters found that Hurricane Lee was gaining back strength after briefly weakening over the weekend. Last week, Lee went from a Category 1 to a Category 5 hurricane in less than 24 hours. 
Lee is expected to continue moving west-northwest before turning north later this week.
"It remains too soon to know what level of impacts, if any, Lee might have along the U.S. East Coast and Atlantic Canada late this week, especially since the hurricane is expected to slow down considerably over the southwestern Atlantic," the National Hurricane Center said. "Regardless, dangerous surf and rip currents are expected along most of the U.S. East Coast this week as Lee grows in size."
The forecast track for Hurricane Lee.
(FOX Weather)
---
The NHC is also tracking Tropical Storm Margot and two other areas for possible tropical development. 
Tropical Storm Margot remains over the central Atlantic, making its way northward through the open ocean. Margot is expected to strengthen into a hurricane by Monday night.
The two other areas are located in the eastern tropical Atlantic, with one having environmental conditions conducive for further development and could potentially be the next big storm to watch.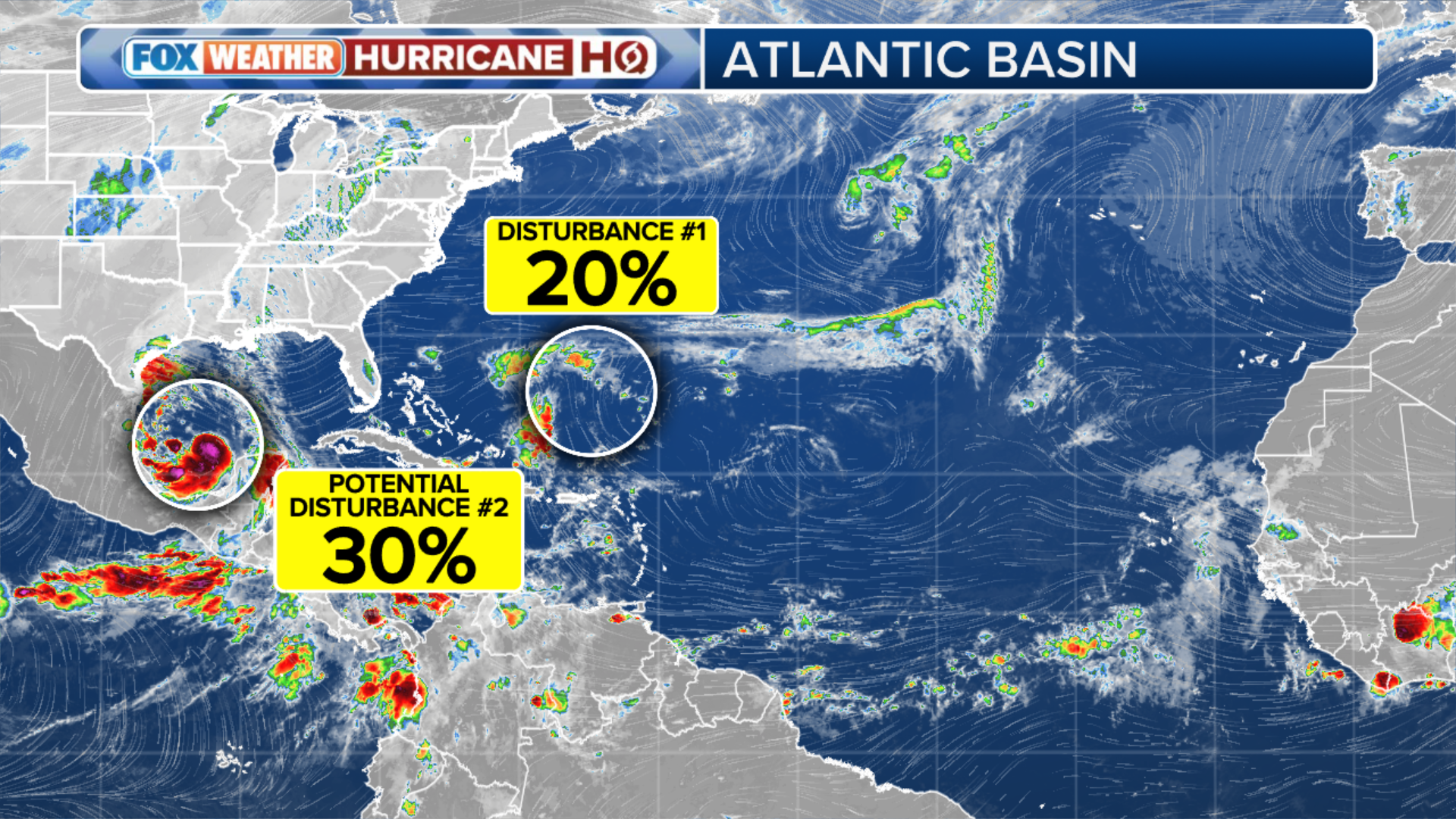 Areas to watch in the Atlantic.
(FOX Weather)
---
Thousands killed in Morocco after magnitude 6.8 earthquake shakes region
More than 2,000 people have been reported killed, and at least 2,000 others were injured after a powerful 6.8 earthquake rocked Morocco Friday night, destroying buildings and leaving scenes of chaos.
Moroccan search teams continue to scour the rubble for survivors and victims days after the monster quake destroyed dozens of buildings in the mountainous region southwest of Marrakech.

Fall, is that you?
A cold front bringing showers and storms across the country will provide heat relief to millions this week. 
The FOX Forecast Center says that, unlike the previous cold front, this next one is expected to make it farther south, providing relief for Texas, Oklahoma, Louisiana and more.
After record-breaking temperatures, some portions of the Plains could see 60-degree temps for highs this week.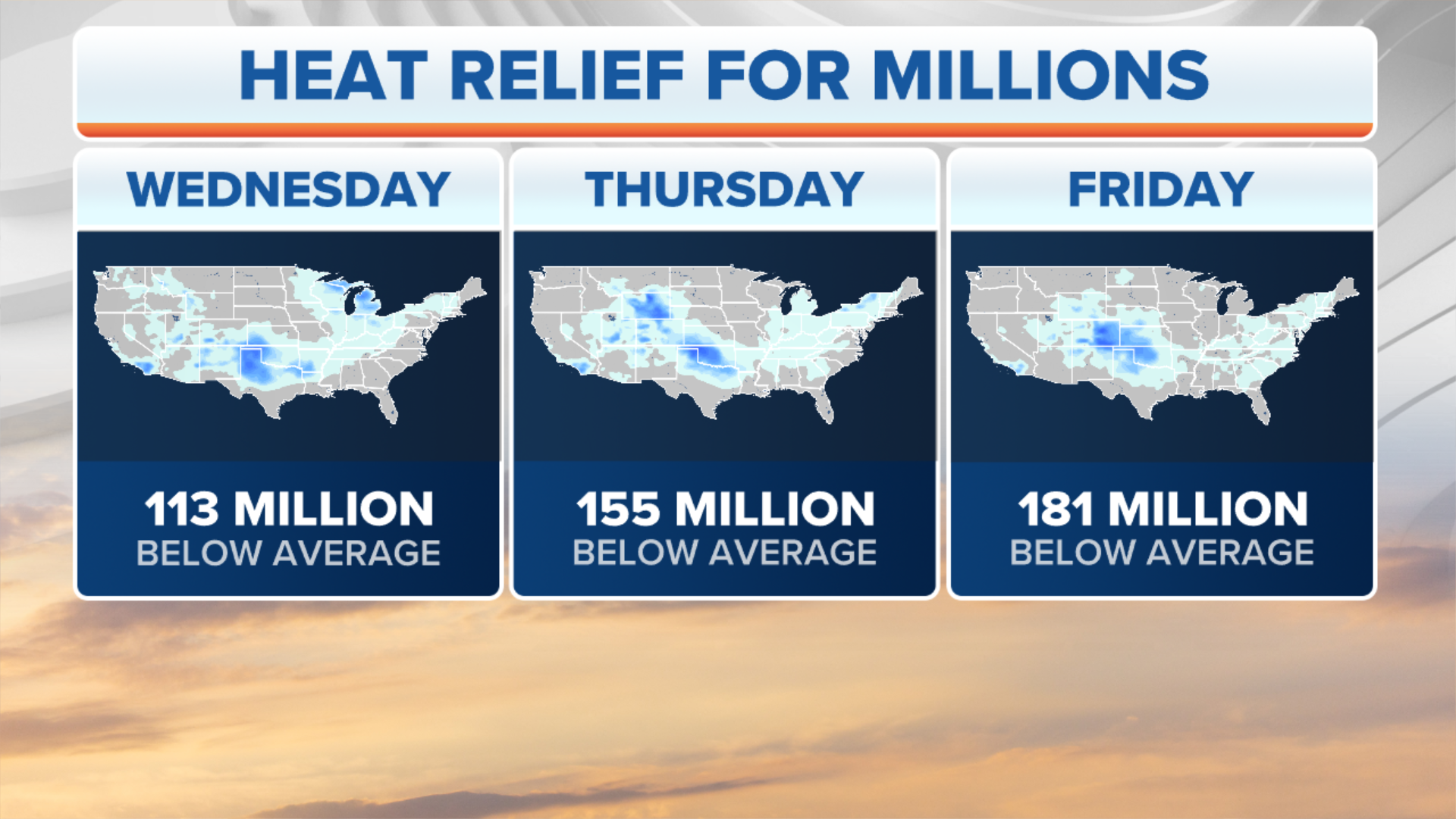 Millions of Americans will finally feel below-average temperatures this week.
(FOX Weather)
---
Before you go
Here are a few other stories making weather news:
Need more weather? Check your local forecast plus 3D radar in the FOX Weather app. You can also watch FOX Weather wherever you go using the FOX Weather app, at foxweather.com/live or on your favorite streaming service.
It's easy to share your weather photos and videos with us. Email them to weather@fox.com or add the hashtag #FOXWeather to your post on your favorite social media platform.