The Daily Weather Update from FOX Weather: Repetitive rain to dampen a good portion of the US Tuesday
Start your day with the latest weather news – A stagnant weather pattern will keep the coasts stormy. Plus, new reports show what's lurking in the waters at some of your favorite beaches.
Welcome to the Daily Weather Update from FOX Weather. It's Tuesday, June 6, 2023. Start your day the right way with everything you need to know about today's weather. You can also get a quick briefing of national, regional and local weather whenever you like with the FOX Weather Update podcast.
Rain, rain, go away
A stormy stretch is in store for California this week as a stagnant low-pressure system will park just off the Southern California coast.
June is typically the start of the dry season for the Golden State, but California could get more than its monthly average for precipitation by Friday. 
Rain forecast for California through Thursday, June 8, 2023.
(FOX Weather)
---
The FOX Forecast Center is also monitoring a low-pressure system over the Northeast that will bring showers and thunderstorms to the region through at least midweek. 
This unusual pattern for June will bring below-average temperatures and several rounds of rain to parts of New England.
Forecast for Tuesday, June 6, 2023.
(FOX Weather)
---
Rain will also continue in parts of the Plains and Rockies this week. Flash flooding will be possible as the stagnant weather pattern continues to funnel moisture into those regions.
In some places of the Rockies, between 1 and 3 inches of rain is expected over the next few days, the FOX Forecast Center said.
Forecast rain totals in the Plains and Rockies through Friday, June 9, 2023.
(FOX Weather)
---
Beachgoers beware
If you're headed to a Northeast beach – beware! Clinging jellyfish have been spotted found creeping in waters off Jersey Shore.
The jellyfish are said to be mostly transparent with a single reddish-orange cross and 60 to 80 tentacles that can produce a "very potent" and severely painful sting that you might not feel until later.
In California, groundbreaking new research shows how often sharks have been spotted swimming near beachgoers – and it's way more than you'd think.
"This study really dispels that myth that if a white shark I nearby, it will bite you," said Dr. Chris Lowe, author of the study. "We found that at these shark nurseries, sharks and people are sharing waves every single day without incident."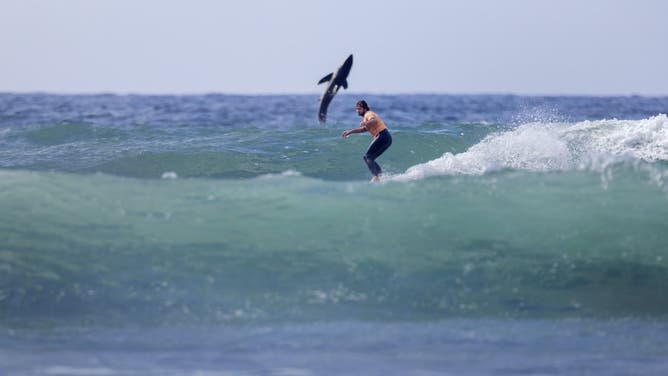 And good news for Florida beaches is a "surprise" drop in sargassum seaweed for the first time in over a decade, new satellite data shows.
After a record-setting 13-million-ton seaweed blob in March, new data shows the amount of seaweed in the Great Atlantic Sargassum Belt – from West Africa to the Gulf of Mexico – took a downward turn in May.
So you're telling me there's a chance… 
The National Hurricane Center is keeping its eyes on disorganized showers and thunderstorms in the northeastern Atlantic Ocean associated with a complex non-tropical area of low pressure. The NHC is giving the system a 10% chance of development over the next seven days.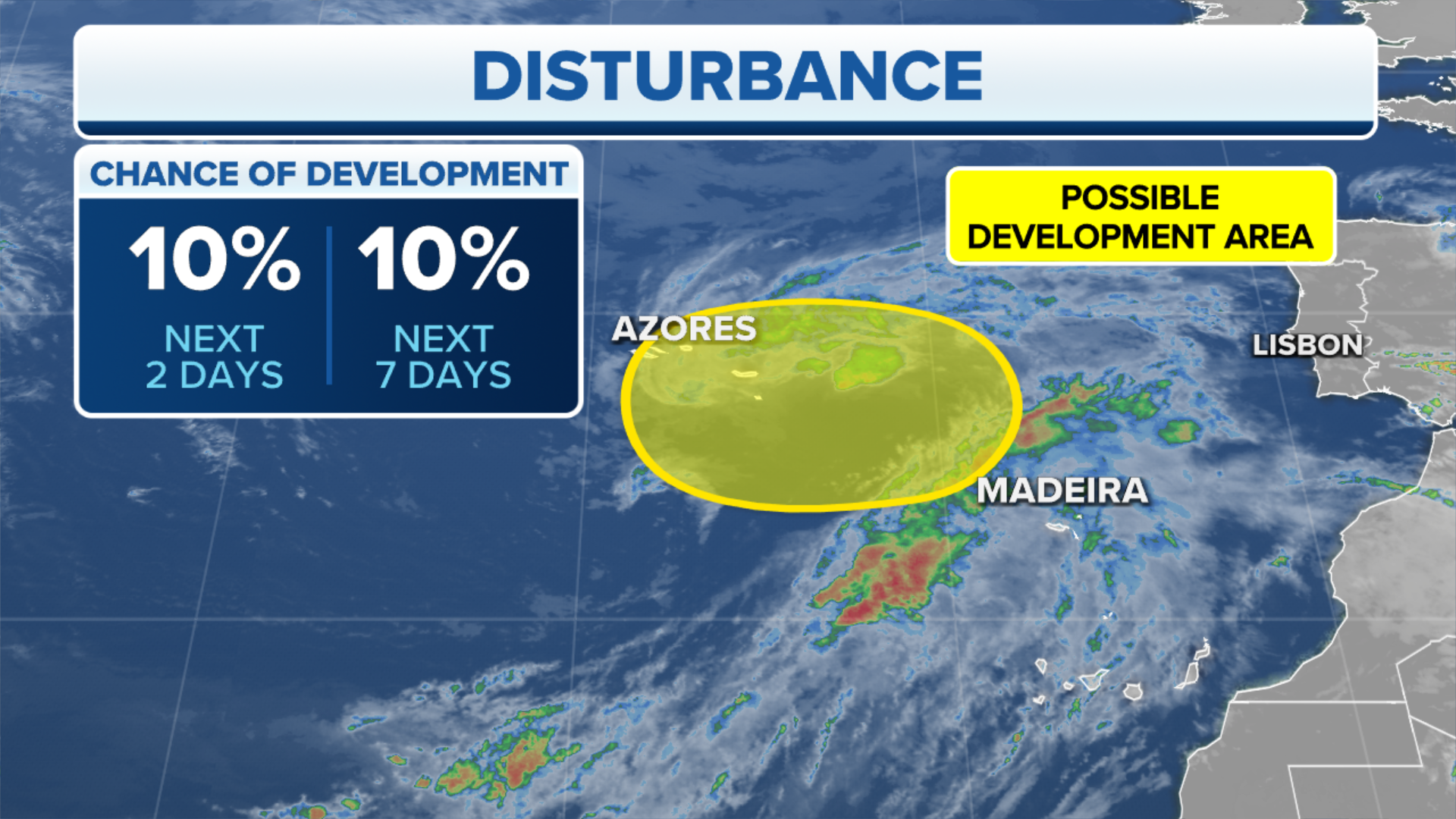 Hurricane HQ: The NHC is monitoring an area in the northeastern Atlantic for possible development.
(FOX Weather)
---
Bonus reads
Before you go, here are a couple of stories we think you might enjoy.
Need more weather? Check your local forecast plus 3D radar in the FOX Weather app. You can also watch FOX Weather wherever you go using the FOX Weather app at foxweather.com/live or on your favorite streaming service. 
You can share your weather pictures and videos with us anytime, anywhere, by emailing them to weather@fox.com or by adding the hashtag #FOXWeather to your post on your favorite social media platform.