The Daily Weather Update from FOX Weather: Storms could impact July 4th celebrations across the US
Start your day with the latest weather news – An active weather pattern could disrupt some July 4th festivities across portions of the U.S. Plus, the year's first supermoon rises Monday evening.
Welcome to the Daily Weather Update from FOX Weather. It's Monday, July 3, 2023. Start your day the right way with everything you need to know about today's weather. You can also get a quick briefing of national, regional and local weather whenever you like with the FOX Weather Update podcast.
Independence Day festivities could be a washout
A series of disturbances will continue to keep storm chances alive for millions across the country, potentially hindering any outdoor activities planned for the Fourth of July holiday. 
On Monday, the threat of showers and storms will stretch from southern New England to the Southeast, with a separate area of showers and thunderstorms possible across portions of the northern Plains. Damaging winds and large hail are the main threats in these areas.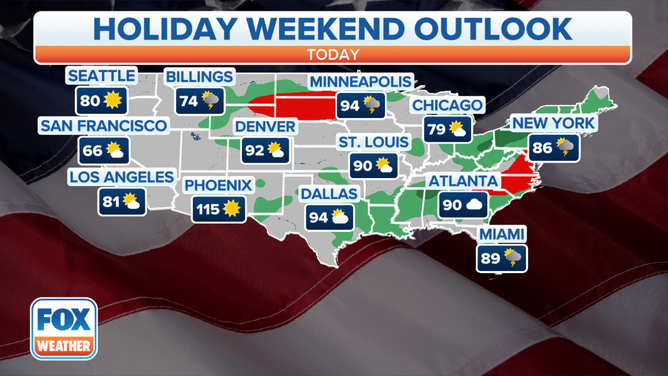 On the Fourth of July, showers and thunderstorms could be scattered across much of the U.S., from the Rocky Mountains eastward.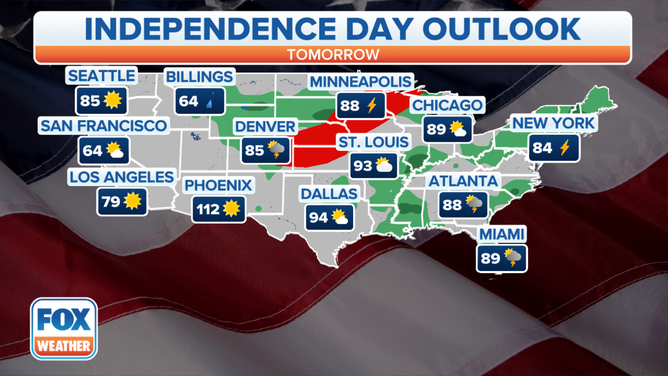 Severe weather is also possible in parts of the mid-Atlantic and northern Plains on Monday. 
Strong winds and large hail appear to be the main threats with these severe storms, but an isolated tornado cannot be ruled out, especially in the Plains.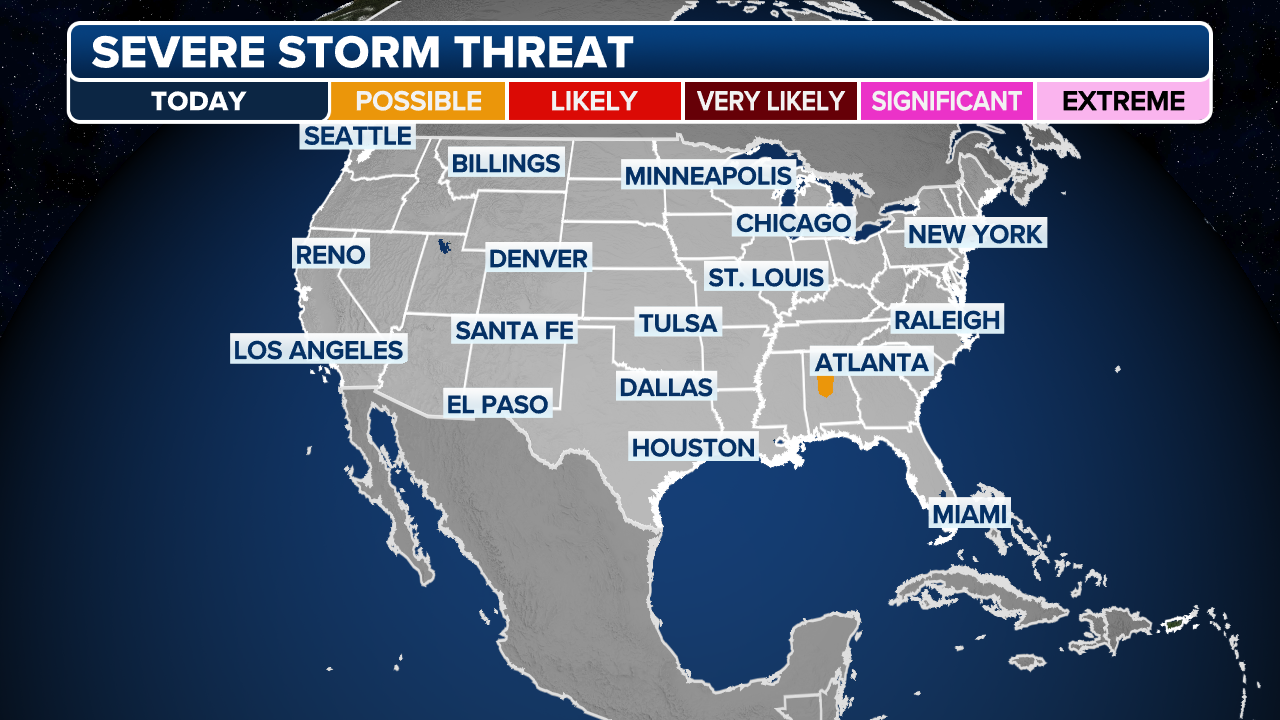 The severe thunderstorm risk on Monday, July 3, 2023.
(FOX Weather)
---
On Tuesday, there is a threat of severe weather from the upper Mississippi Valley southwestward to the central High Plains, as well as from the mid-Atlantic and Carolinas west-southwestward to the lower Mississippi Valley.
The severe thunderstorm risk on Tuesday, July 4, 2023.
(FOX Weather)
---
Hot holiday in the West
A good portion of the West will feel the heat Monday before the holiday. 
Heat alerts, including Excessive Heat Warnings, are in place for portions of California, Nevada and Arizona to start the week. 
Lake Havasu City in western Arizona, known for popular outdoor recreation, has a forecast high of 120 degrees on Monday. Officials warn that because of the rapid increase in temperatures, it's very important to remember to stay hydrated, wear sunscreen and reapply frequently, and reduce your exposure to sunlight as much as possible.
The current heat alerts that are in effect across the West.
(FOX Weather)
---
Buck Moon: First supermoon of 2023 rises
As you're looking at the night sky for fireworks this holiday, don't forget to glance at the Moon. This year's first supermoon will be visible Monday evening. 
On July 3, the full Moon will rise as evening twilight ends just before 10 p.m. EDT, according to NASA.
The July full Moon is known by its Native American name – the Buck Moon – because deer antlers are in full growth during the summer.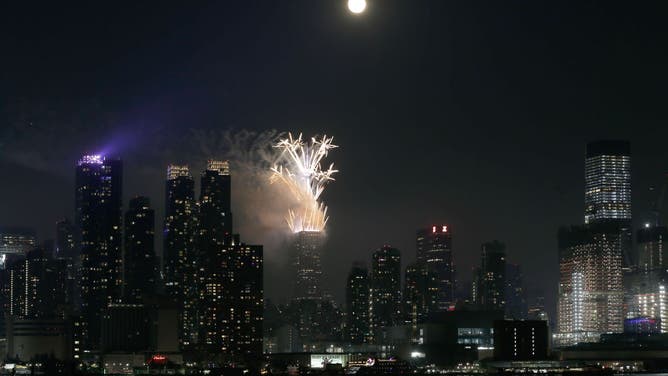 Bonus reads
Before you go, here are a couple of stories we think you might enjoy.
Need more weather? Check your local forecast plus 3D radar in the FOX Weather app. You can also watch FOX Weather wherever you go using the FOX Weather app at foxweather.com/live or on your favorite streaming service. 
You can share your weather pictures and videos with us anytime, anywhere, by emailing them to weather@fox.com or by adding the hashtag #FOXWeather to your post on your favorite social media platform.