The Daily Weather Update from FOX Weather: Storm threat targets Plains after flooding rains in Missouri
Start your day with the latest weather news – Missouri saw rounds of flash flooding, severe weather threatens the Plains, and Hurricane Dora continues to strengthen in the Eastern Pacific.
Welcome to the Daily Weather Update from FOX Weather. It's Thursday, Aug. 3, 2023. Start your day the right way with everything you need to know about today's weather. You can also get a quick briefing of national, regional and local weather whenever you like with the FOX Weather Update podcast.
 Missouri inundated with storms
Torrential rains led to areas of flash flooding Thursday morning in parts of America's Heartland as showers and severe thunderstorms train over the same region.
Some areas in central Missouri received as estimated 3-5 inches of rain overnight, flooding some roads and highways. And the combination of a stalled frontal boundary and a humid air mass is leading to the potential of additional storms producing 1-2" of rain per hour in spots as the threat expands Thursday touching portions of 11 states in the Mississippi and Tennessee valleys.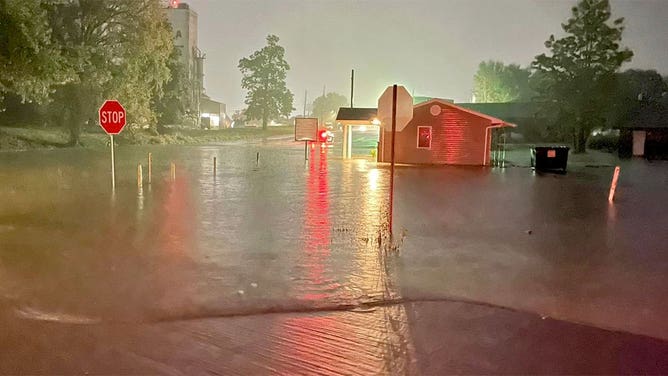 Severe storms likely in the Central Plains
Parts of Colorado, Nebraska and Kansas could see severe storms Thursday, with damaging wind and large hail being the main threats. 
Forecasters say that severe wind gusts in the 60-80 mph range are possible Thursday evening. 
Severe outlook for Thursday, August 3, 2023.
(FOX Weather)
---
More than 100 million will continue to bake
Heat alerts continue for millions of people in the southern U.S. as a sprawling area of high pressure continues dominating the weather and creating an unrelenting heat dome. 
On Thursday, more than 100 million Americans will be under heat alerts, with some not feeling a brief relief from the heat until at least the weekend. 
Heat alerts cover a large part of the southern U.S.
(FOX Weather)
---
California's largest wildfire of year continues to scorch Mojave National Preserve
Hundreds of firefighters are still working to contain and extinguish California's York Fire which has so far scorched more than 82,000 acres of land and is only 30% contained.
The York Fire has grown to be the largest wildfire in California this year and has consumed a good portion of the Mojave National Preserve.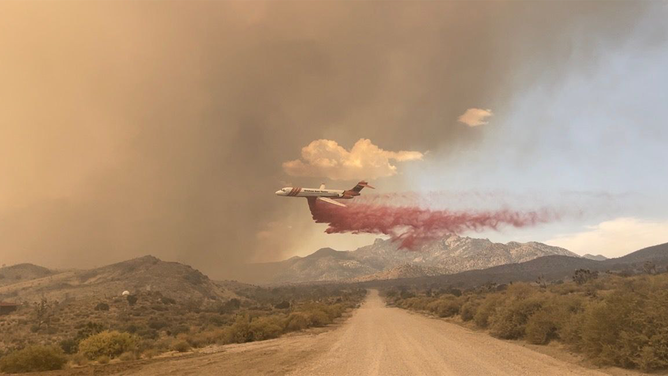 Hurricane HQ: Hurricane Dora strengthens in Pacific with potential storm on its heels
Hurricane Dora continues to intensify in the eastern Pacific, reaching Category 4 status Thursday morning and becoming the second major cyclone of the 2023 season. On the forecast track, the hurricane will continue to head away from the Mexican coastline and into the vast open water of the eastern Pacific.
To Dora's east, a broad area of disorganized showers and thunderstorms located several hundred miles south of the Gulf of Tehuantepec are associated with a tropical wave, the NHC said. Forecasters said a tropical depression is likely to form by this weekend as this system moves west-northwestward or northwestward, moving parallel to but not far off the southwestern coast of Mexico.
Areas to watch in the Eastern Pacific.
(FOX Weather)
---
Bonus reads
Before you go, here are a few stories that might interest you.
Need more weather? Check your local forecast plus 3D radar in the FOX Weather app. You can also watch FOX Weather wherever you go using the FOX Weather app at foxweather.com/live or on your favorite streaming service. 
You can share your weather pictures and videos with us anytime, anywhere, by emailing them to weather@fox.com or by adding the hashtag #FOXWeather to your post on your favorite social media platform.