Widespread western wildfires plus winter weather: A dangerous setup for deadly debris flows
Burn scars leave land susceptible to landslides and debris flows which can take out not only homes but whole communities
Wildfire dangers are not over once the fire is out. Winter storms bring another risk, as burn scars from the enormous summer fires leave nearby communities at risk for sudden and deadly debris flows.
Burning trees and other vegetation release soil-sealing wax making the ground almost waterproof across a burn scar. Burned land is barren vegetation with roots that bind the soil, preventing erosion.
"In places where the wildfire was burning for a while, the soil afterward almost repels the water. Rainfall that would normally be absorbed, especially in dense forests, will very quickly run off and pose a threat for extreme flash flooding for whoever or whatever is down the mountain," Meteorologist Heather Brinkmann said.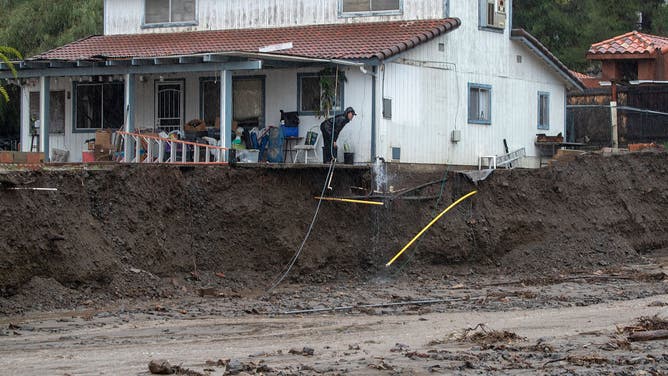 Fire also burns trees and roots, leaving behind hundreds of acres of fallen tree trunks that can easily be picked up by flash flooding to create a debris flow. 
The USGS says as little as 0.3" of rain in 30 minutes to trigger a debris flow during an area's first post-fire burn. A burn scar can take several years to recover. Most debris flows occur in the first 2 years after a fire. 
Burn scars, debris flows and impacts on the West
"Everything is compromised. It's not like there's a healthy grove of trees that's going to stop the debris flow," Katie Sterling, a homeowner near the Bolt Creek Fire burn scar in Washington, told FOX 13 Seattle. "You hear one tree pop and fall. And usually, that's all you hear is one tree fall. But now it's like one tree falls, and then a whole bunch more stuff falls down with it."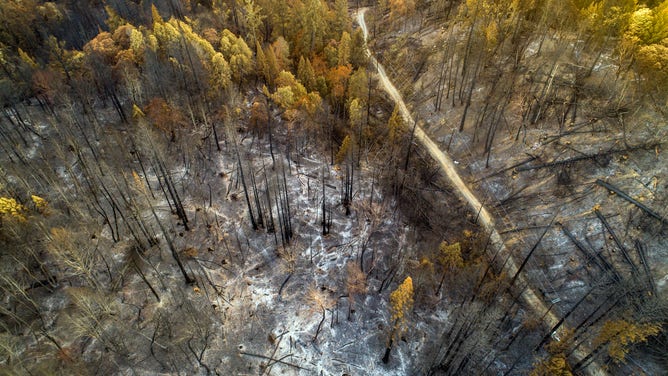 The first of a round of strong storms brought heavy rain and thunderstorms to the foothill communities of the Cascade Mountains burn scars.  Community leaders held town halls warning residents.
"We were really concerned about fire debris that comes down after the hillsides and blocks the roads," explained an emergency manager at the meeting. "We started seeing it in the middle of the fire where firefighters were almost killed."
Widespread fires across Western states could set millions up for a dangerous winter. Meteorologists are already calling for a La Nina weather pattern to be in control this winter which could mean a wetter than normal year for the Northwest with more atmospheric river fueled-storms.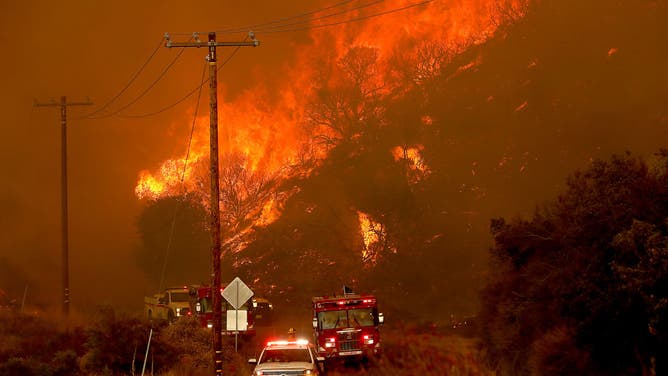 We already had a preview this summer of what could happen when heavy rain hits burn scars.
Video caught a debris slide destroying a restaurant as 7 feet of boulders, mud and tree trunks swept through. Monsoon rain fell on a southern California burn scar.
'ROCKS THE SIZE OF RECLINERS': MUDSLIDE FILLS SOUTHERN CALIFORNIA STEAKHOUSE WITH UP TO 7 FEET OF DEBRIS
"The size of a burn area and the severity of the burned area are both closely related to debris flow hazard levels," said Daniel Horton, professor of Earth and Planetary Sciences at Northwestern University. "Generally speaking, higher burn severity, higher debris flow hazard. Larger the burn area, larger the downstream areas that are affected." 
Monsoon rains also fell over the burn scar of the largest wildfire in New Mexico's history this summer. The debris flows and runoff polluted an entire town's water source. 
POLLUTION FROM FED-SPARKED WILDFIRES LEAVES NEW MEXICO TOWN WITH UNDER 50 DAYS OF WATER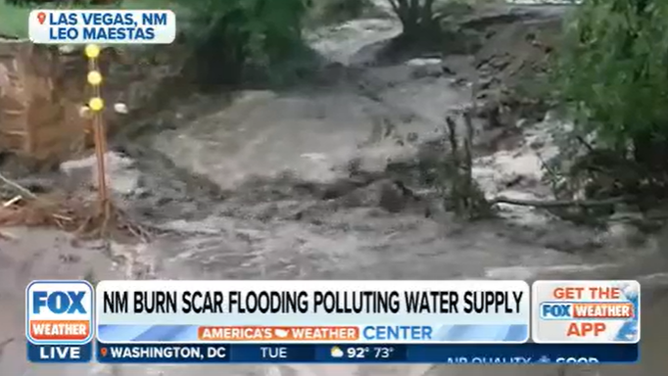 Horton calls debris flows a "slurry," mix of water and dirt, boulders, trees, sand and anything else in its path.
"Debris flows are very dangerous and have been known to destroy roads, homes, and other structures and result in fatalities if people are not able to evacuate," said Horton. "Debris flows speeds vary depending on the event, but can reach up to 35 mph."
The U.S. Geological Survey states that 25-50 people in the U.S., on average, are killed by landslides which cause up to $2 billion in damage every year. One of the most tragic flows killed 23 people, injured 167 more and damaged over 400 homes in Montecito, California, in January 2018. Heavy rain fell on the Thomas Fire burn scar in the upscale Santa Barbara County community. 
HOW TO WATCH FOX WEATHER ON TV

"We're worried about the rain, the winter and (will be for) a couple of years down the road," Brendan McClusky, director of King County, Washington Emergency Management told FOX Weather Thursday about keeping the public informed. "We've had people go door to door with information, and now, in addition, we're giving them some NOAA all-hazard weather radios. And we're even going to be putting some portable weather stations on top of the mountain there so that we can accurately track what the rainfall rates are."
What's being done to prevent debris flows on burn scars?
Drought compounds wildfire, flash flooding, and debris flow dangers. Western states are currently in a mega-drought, the worst in 1,200 years, according to scientists.
"Drought increases the risks of wildfire. Secondly, drought can cause a hyper-dry condition in the soil, which induces 'soil-water repellency,'" Chuxuan Li, Northwestern Ph.D. candidate, said. "This means the soil is so dry that it cannot absorb any water when the first big storm arrives, which in turn increases the likelihood of flash flooding and debris flows."
Horton and Li developed a computer model to forecast debris flows in burn scar areas. They published a study demonstrating the tool focusing on last winter's atmospheric fuels storms that fell across the iconic Pacific Coast Highway near Big Sur, California. Rain on the scar caused a debris flow which knocked a section of the road into the sea.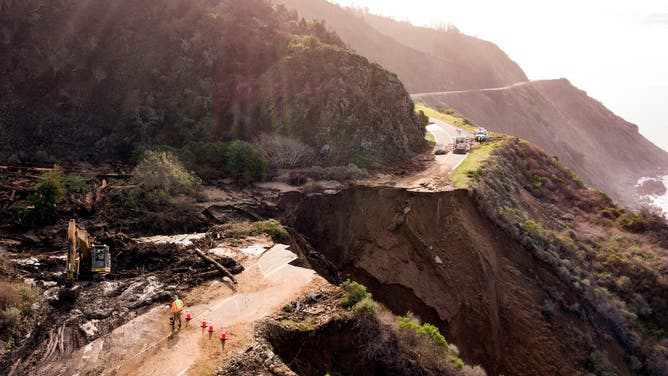 "Ultimately we'd be thrilled if the model were able to help operationally forecast areas of high debris flow likelihood, and therefore help save life and property," Horton and Li said.     
They said the model is a prototype. But, once operational, it can help the National Weather Service and the U.S. Geological Survey to put out early warnings and hopefully lead to preventive land management techniques.