'Rocks the size of recliners': Mudslide fills Southern California steakhouse with up to 7 feet of debris
Between four and seven feet of mud filled the Oak Glen Steakhouse and Saloon in Oak Glen, California, thanks to heavy rain that fueled the mudslide.
Oak Glen, CA – On Monday, heavy rains triggered debris flows that swept through the Southern California town of Oak Glen, destroying many homes and businesses.
One of those businesses was the Oak Glen Steakhouse and Saloon, which has been temporarily closed to the amount of damage caused by the storms.
WATCH AS MUD BARRELS DOWN CALIFORNIA HILLSIDE AFTER HEAVY RAIN
"It never has been anything to this magnitude at all the whole time," said Brandon Gallegos, manager of the Oak Glen Steakhouse and Saloon. "It's pretty shocking to see."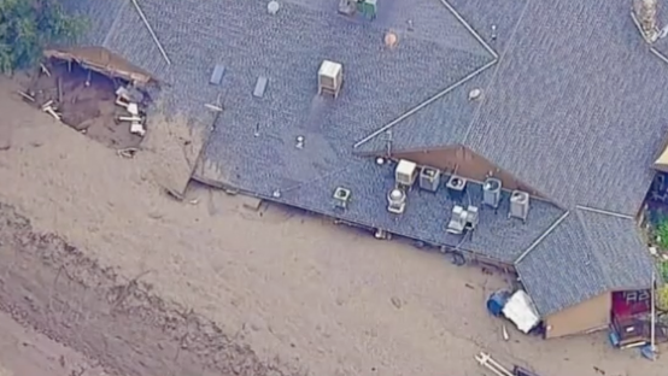 According to Gallegos, "monstrous trees" and "rocks the size of boulders" barreled into the restaurant, coming through its walls, windows, ceiling and roof.
Mudslides poured into the restaurant, filling it with four to seven feet of mud and debris.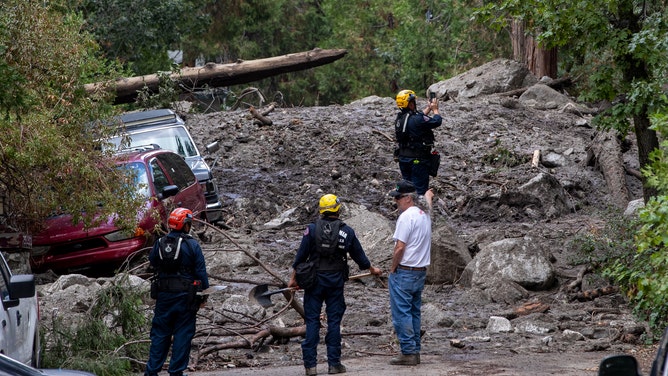 Gallegos noted that excavating through this debris and clearing out the building is his first priority. From there, he and his team will evaluate next steps based on the damages they can assess.
In the meantime, he focuses his energy on helping his more than 27 employees.
"Mother Nature came in real quick, and it changed our lives in an instant," Gallegos said. "So, I don't want to see them in any point suffer in any way, shape or form due to this."
7 THINGS TO KNOW ABOUT MUDSLIDES
"We care for this area, and we care for our building, and we care for the staff that we have, and we want to get back as quickly as possible," he added.
To help the employees of Oak Glen Steakhouse and Saloon, check out their GoFundMe page for details.