More than 4 million Americans under critical risk of wildfires Tuesday
People living or working in areas under a critical risk of fires should limit activity that could cause a spark
Fire Weather Warnings have been issued Tuesday across the Southwest and central High Plains as strong winds and extremely dry conditions put millions of Americans at critical risk of seeing wildfires.
HOW TO WATCH FOX WEATHER ON TV
Areas where the risk of fires is critical include Las Vegas, northern and eastern Arizona, most of New Mexico and parts of southern Colorado. Areas of eastern Wyoming, southwestern South Dakota and western Nebraska will also see a critical risk of fires.
MAKING SENSE OF WILDFIRE JARGON
People living and working in those areas are asked to limit activity that could cause a spark, including grilling or moving your lawn. Because of the conditions, wildfires can quickly spread and grow in size if one were to start.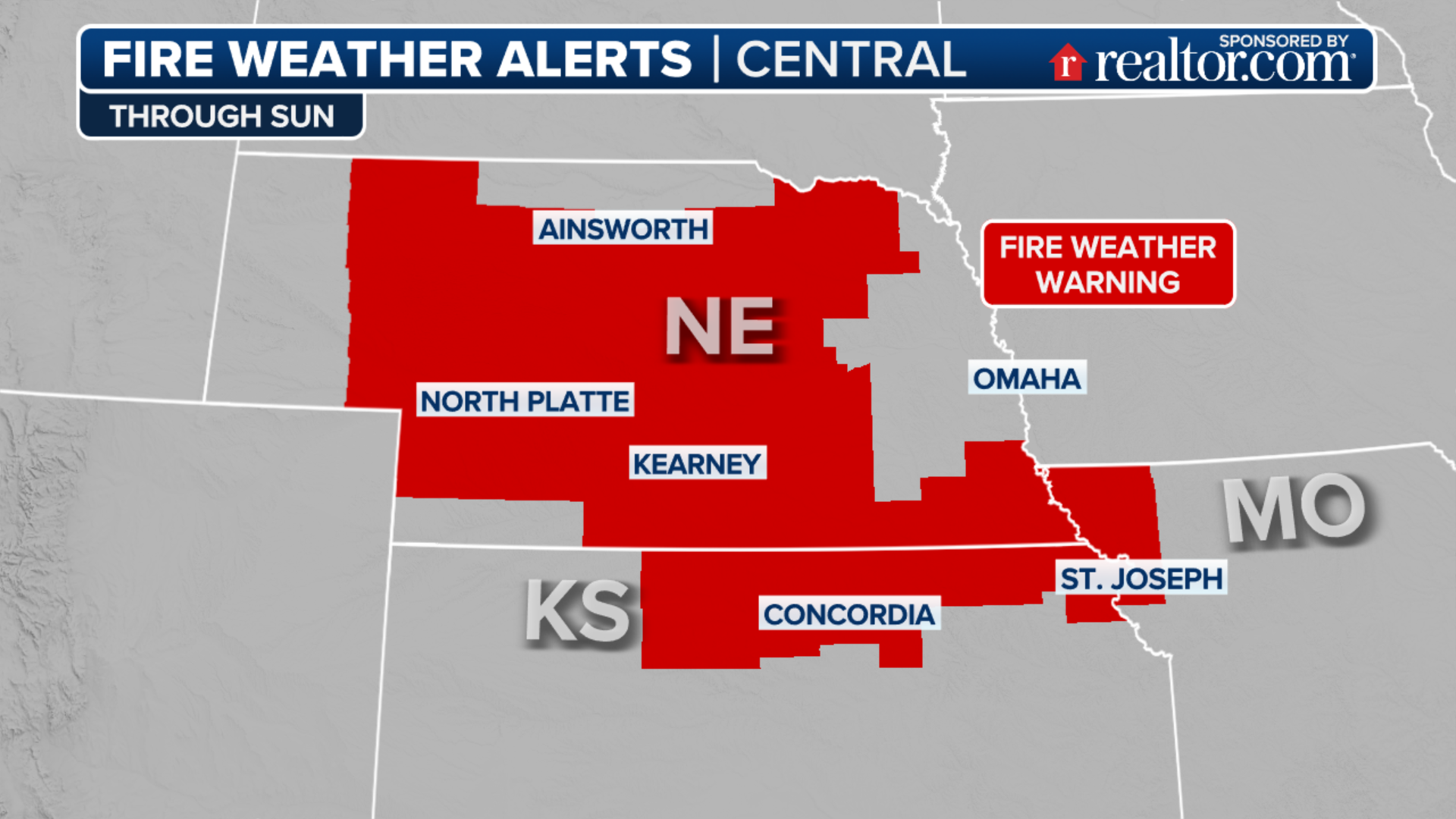 Fire Weather Warnings are in effect for the Las Vegas area, as well as most of the northern and eastern areas of Arizona.
Nearly all of New Mexico is also under a Fire Weather Warnings, except for the southeastern part of the state, where Fire Weather Watches are in effect.
Other areas under a Fire Weather Warning include parts of eastern and western Colorado, extreme northwestern Kansas, western Nebraska and eastern Wyoming. 
Areas of West Texas are under a Fire Weather Watch.
HOW THE LAY OF THE LAND AFFECTS WILDFIRE BEHAVIOR
The relative humidity levels across the region will remain in the single digits to teens on Tuesday. Las Vegas and Tucson, Arizona, will drop to around 5%, with El Paso, Texas, dropping to about 6%.
There won't be much difference in humidity levels as you head north into Flagstaff, Arizona and Santa Fe, New Mexico.
MEET THE METEOROLOGISTS WHO HEAD TOWARD THE HEART OF A FIRE
Strong winds will also be an issue as we head into Tuesday afternoon. Winds could gust to around 60 mph across some areas of Arizona and New Mexico with locally higher gusts.
Parts of Florida will also see an increased risk of wildfires on Tuesday.
Fire Weather Warnings are in effect for western and central Florida, including Tampa, Sebring and Fort Myers. 
Fire Weather Watches are in effect for the Orlando area and locations to the south.