Meet the meteorologists who head toward the heart of the fire
The National Weather Service has a team of specially-trained incident meteorologists who stand ready at a moment's notice to head to the fire line and provide continuous critical weather information to those fighting the blaze.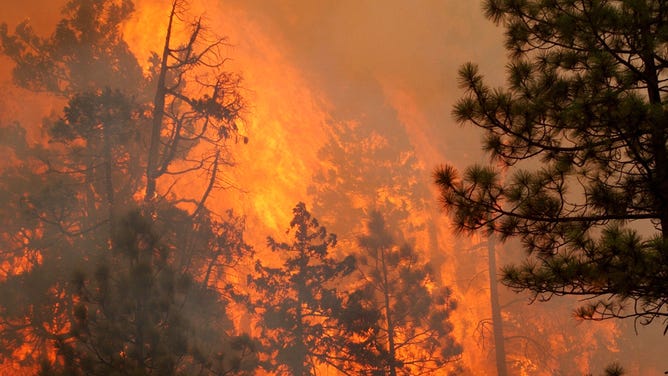 SEATTLE – It's been a record-busy wildfire season for those who head to the front lines, and while wildfires might not be an actual weather event, weather conditions can significantly impact their size, behavior, and ultimately, their destructive power. A sudden wind shift or a spontaneous thunderstorm can be a deadly turn of events for those fighting the fire and those who live nearby.
Wildfires kill 30 people on average, while 2,800 homes are destroyed, and more than 7 million acres are burned, according to NOAA officials. The annual costs of wildfire damage and firefighting efforts are estimated top $2 billion, NOAA says.
To stay a step ahead of Mother Nature, the National Weather Service has a team of specially-trained Incident Meteorologists (also known as "IMET"s) spread across the nation who stand ready at a moment's notice to head to the fire line and provide continuous critical weather information to those fighting the blaze.
Primary goal: Keeping firefighters safe
Once a large wildfire has started, a local agency will try to make an initial attack and take care of it, says meteorologist Brent Bower, an IMET with the National Weather Service office in Seattle.  But when wildfires grow more extensive than what they can handle, a nearby IMET is given orders to head to the fire line as soon as possible -- usually within 24-48 hours.
"And so what our role is, is really to forecast," Bower said. "Specifically, the fire weather for just the area of that fire, but also any weather that could impact either the camp, the fire perimeter, or they often have what they call spike camps or smaller camps that are spread out around a fire, depending on how big it is."
Their primary goal is to keep firefighters and their support teams safe, Bower said.
"And then second of all, for understanding how the weather will impact the fire and its behavior, and for tactical reasons of how best to fight the fire where it might or might not be," he said.
An early start to a long day
The IMETs will usually set camp with other officials at the fire command site, a temporary shelter complex built and located near the fire. Food, showers, and bathrooms are all brought in as work goes on around the clock.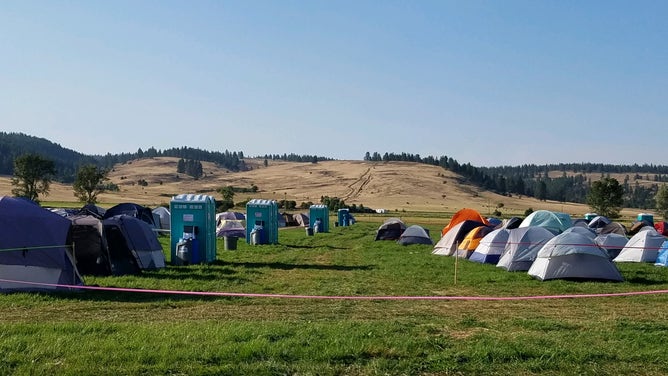 Bower was deployed three times this summer for fires in Utah and Oregon.  Deployments are up to 14-day assignments though they can take 15-16 days with travel.
Each day is busy from the get-go.  
"We typically are going to get up anywhere from 4 a.m. to 5 a.m., and that's to start looking at the weather before our early morning briefings and just see if anything has changed overnight," Bower said. If so, they'll have a meeting around 5-6 a.m. to go over any operations changes.
Around 6 a.m. comes the crew briefing for firefighters heading to the scene and their supervisors. A bit later in the morning, around 10 o'clock, will come any needed updates for the local forest service, elected officials and if any commercial timber operations are affected.  As the clock heads toward noon, it's calls with surrounding forecast offices and wildfire groups.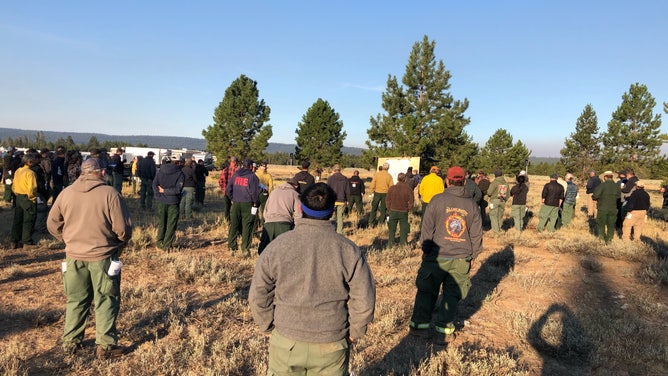 "Just to make sure we're all knowing what each other is saying and looking at the same things," Bower said.
Written forecasts are due around 3 p.m., detailing what's happened so far that day and what's expected the next day. Evenings consist of getting with incident commanders to go over plans for the following day and get a sense of the long-range forecast for the next several days to plan in case of approaching fronts or thunderstorms.
"And then usually following that, we have about an hour and a half before we have to turn in our full forecast, which is usually one to two days," he said.
Getting a close-up look
In between those duties, IMET's will usually get a chance to go out on surveillance at the fire scene.
"We'll go look at fire behavior, how it's interacting with the weather and of course, also the landscape and the fuels that it's burning in," Bower said.  "We have a few instruments, but to really know and go and see what the weather's actually doing in the canyon that's on fire or whatever happens to be the case because it varies a lot in this kind of country where we have a lot of mountains and rivers and canyons and peaks and all that kind of stuff; it all changes."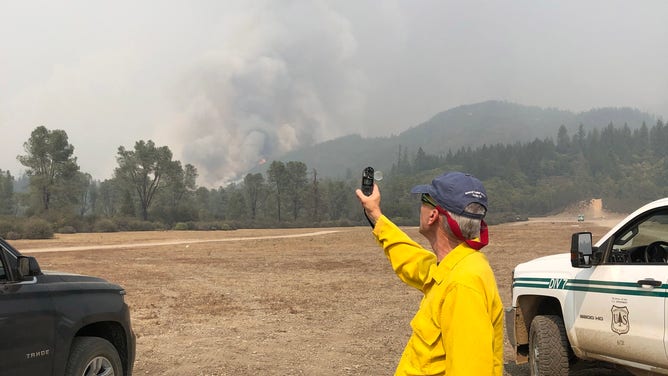 He says those recon assignments can be the most memorable. One fire, he was on a ridge shrouded in smoke, where a fire was burning down below in the canyon.
"And you stop for a second, and you realize that that roar of the fire is just getting louder and louder and louder," he said. "And then all of a sudden you'll hear like this these really loud trees torching off, and you couldn't see any of it because of the smoke. And it was kind of an eerie feeling."
If storms are in the area, it gets busy fast.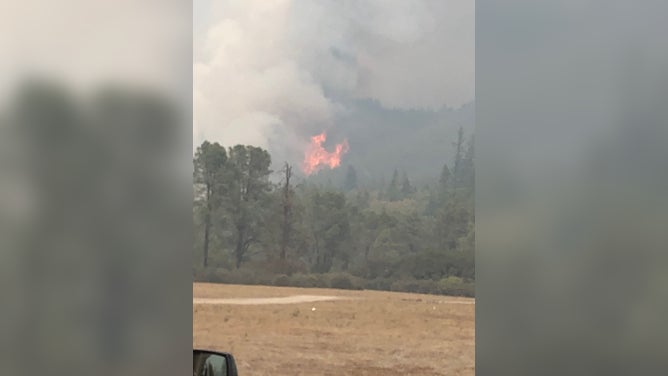 "If there is inclement weather coming or for that day, we may have to stick around and not do any recon but monitor for rain bands coming in for lightning, particularly," he said. "Obviously, you're out there, and they're out there exposed to the elements. Lightning is a big hazard."
If lightning is in the area, fire crews will be pulled off the lines to a safe distance, while sudden strong wind gusts from the storms' outflow could cause fire to shift dangerously, potentially injuring firefighters or cutting off their road to escape, NOAA says.
Coyotes, roosters and donkeys, oh my!
In between all the meetings and forecasting, "we try to fit in a shower or of course, do some laundry, and we have to fit in eating among all that as well," he said.
All in all, it adds to 14-16 hour days, seven days a week during the deployment. And what sleep time you get can be fleeting.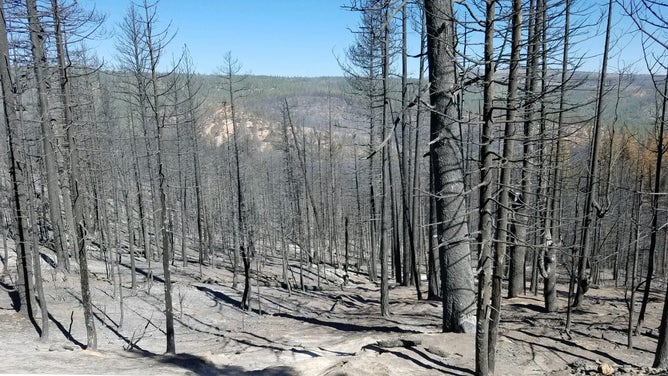 "You're almost always in a tent. You deal with whether it's raining, if it's windy there, you know, it's rattling your tent the whole time," he said. "Sometimes you're hearing if you're near a town, you might hear dogs or trains or coyotes. This last summer on a fire in Oregon, there was like roosters and donkeys in the morning, for some reason."
2021 a record year for IMET use
Bower certainly had a lot of company out on the fires this season. The head of the National Weather Service IMET operations tweeted in October that 84 IMETs went on a total of 209 missions in 2021 -- the most ever for the agency.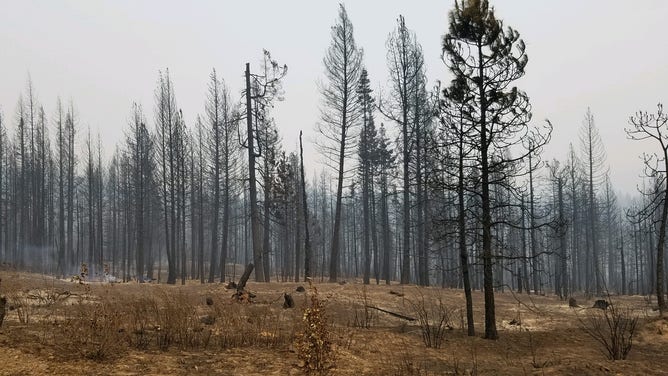 The previous record had been 208 missions in 2006. And tweets since the record announcement suggest the mission count is now at least 216.  IMET's had also worked a combined 34,762 hours on the fire lines as of Oct. 12, breaking the record set last season of 32,802 hours. Fourteen trainees became qualified IMETS as well.
The last one on deployment just came home on Nov. 3 after working the massive Windy Fire in California.
 But despite the long hours and challenging sleep conditions, Bower says there are significant benefits to being an IMET.
"The team building that goes on when you're working on something that intensely (and) the process of doing your job and knowing that it's making a difference for the firefighter community and just the fire itself -- trying to limit how much damage it does or how much burning it does," Bower said.  "(And) unlike at the office where you don't really necessarily know what happens with (your forecast), here, you're talking face-to-face with the people that are using your forecast, and you can see them change their decisions on how they're going to do things based on what you've just been able to tell them about the weather."
And if you like the outdoors, it's tough to beat the view.
"There's a lot to put up with, but sometimes you see some really, really beautiful locations that you just get to live in for a while," Bower said. "Just seeing the fire activity up close and observing how a wildfire moves and changes is pretty fascinating, as are some of the people -- some of the people you meet a lot of very interesting people."