Airports in Tampa, Orlando to close as Hurricane Ian approaches
Tampa International Airport closed at 5 p.m. ET Tuesday as well as Orlando's Sanford International Airport. Orlando International Airport (MCO) will close at 10:30 a.m. Wednesday.
Visit the FOX Weather Wire for live updates on Hurricane Ian as it barrels toward Florida. Click here for the latest forecast, evacuation orders and more.
TAMPA, Fla. – Two major airports in Florida along with some other smaller air fields are shuttering operations as Hurricane Ian pushes closer to the western shores.
Airports closing on Tuesday
Airports closing on Wednesday
And the Southwest Florida Regional Airport in Fort Myers will close Wednesday with all flights canceled into much of Thursday. 
The FOX Forecast Center says Hurricane Ian rapidly intensified into a major hurricane Tuesday morning and is now in the Gulf of Mexico moving north toward Florida. 
HOW TO WATCH FOX WEATHER ON TV
Hurricane Warnings and Watches are in effect along Florida's Gulf Coast, including the Tampa Bay area, ahead of the expected wind, rain and storm surge from Hurricane Ian later this week.
FlightAware commercial pilot Kathleen Bangs recommends that travelers search for flight alerts or advisories on the airlines' websites. There, they will find information about affected flights and what travelers can do about it.
"What they're saying is, if you want to change that flight, if you want to cancel that flight or delay that flight or you want a refund, please go ahead and do it now, do it online," Bangs said, adding those who may try to call may have a long wait to reach a customer service representative.
"Alaska Airlines on their website said if you try to call, you may need to wait a week, a week to actually get someone on the phone right now," Bangs said. "So you want to go on there and change it right now."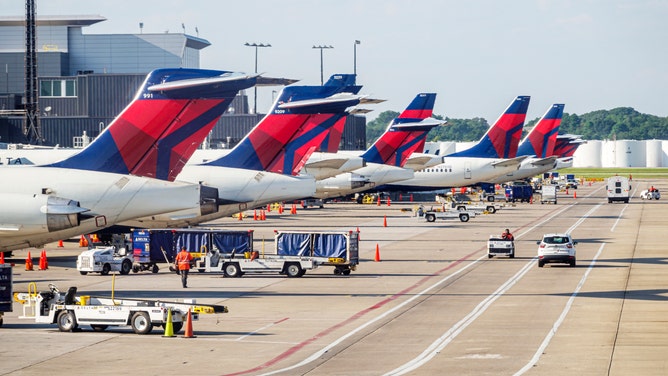 Bangs also noted that each airline has its own limits on when flight changes can be made and when a trip has to be made.
"You want to get on there now within the next couple of days, so you don't miss that window of changing your flight if you want to avoid the wrath of Hurricane Ian," she added.
While Ian is making its way to the Florida, travelers across the country should take heed, as flight plans from coast to coast will be impacted by the storm, especially once Hurricane Ian comes ashore.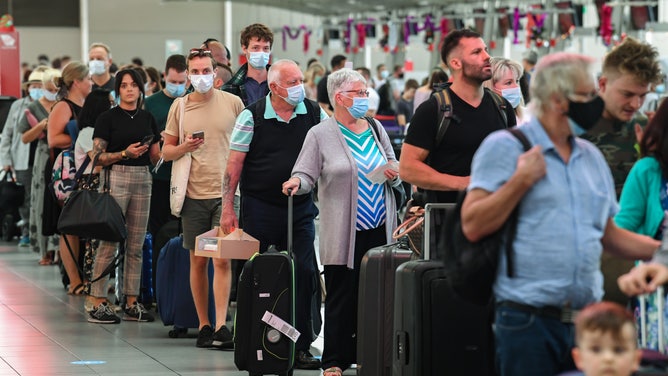 "We don't know where it's going yet, but definitely everybody really needs to be paying attention this week to what's going on with Ian," Bangs said.