What does it mean when a hurricane undergoes 'rapid intensification'?
A record-tying 10 hurricanes underwent 'rapid intensification' during the 2020 Atlantic hurricane season.
Rapid intensification is a term used for tropical cyclones (tropical depressions, tropical storms and hurricanes) that – you guessed it – intensify at a rapid pace, but there are strict criteria a storm must meet to officially undergo rapid intensification.
When does rapid intensification occur?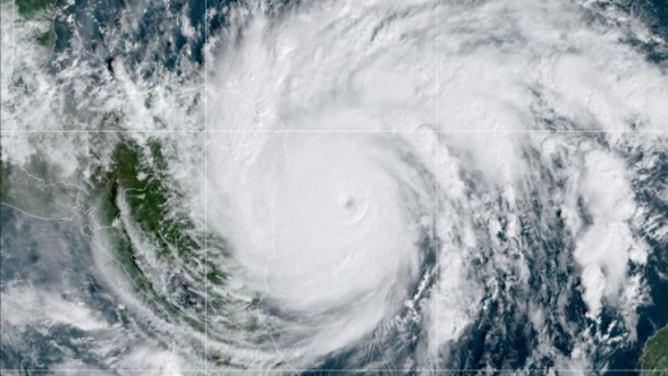 According to the National Hurricane Center, rapid intensification occurs when a tropical cyclone's maximum sustained winds increase by at least 35 mph in a 24-hour period. 
During the record-breaking 2020 Atlantic hurricane season, 10 of the 13 hurricanes formed underwent rapid hurricane intensification, and a few underwent explosive intensification. This tied the previous record number of rapidly intensifying hurricanes set in 1995, according to NOAA's National Centers for Environmental Information.
WATCH VS. WARNING: HERE ARE THE DIFFERENCES BETWEEN THESE WEATHER TERMS THAT COULD SAVE YOUR LIFE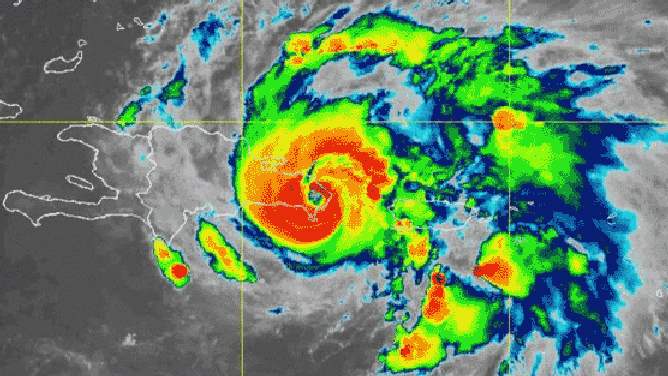 Hurricane Iota in November 2020 was one of the storms that rapidly intensified. In fact, Iota doubled the criteria for rapid intensification when its maximum sustained winds increased by 70 mph in just 24 hours.
Extreme rapid intensification rates like this are expected to become more common because of climate change, according to research by Kerry Emanuel, a hurricane scientist at the Massachusetts Institute of Technology.
By 2100, the frequency of a hurricane's winds increasing by at least 70 mph in the 24 hours leading up to landfall is expected to be once every five to 10 years, Emanuel noted. That would be an increase from a rate of once every 100 years in the late-20th-century climate.
Be sure to download the FOX Weather app to track any storms in your area and receive potentially life-saving weather alerts issued by the National Weather Service. The free FOX Weather livestream is also available 24/7 on the website and app and on your favorite streaming platform. The FOX Weather Update podcast also provides weather information for the entire country.