High fire danger expected to continue in Plains, Texas
Low humidity, gusty winds and dry brush are contributing to the increased risks of fires
Parts of Texas and the Plains will again see high fire-threat levels on Thursday due to low humidity and higher winds filtering into the region.
Meteorologists are watching the central and southern parts of the Lone Star State the closest and say the fire danger levels there could be critical.
Winds out of the northwest are expected to be sustained around 15 to 25 mph, with higher gusts, and humidity levels could be lower than 20% in some parts of the warned area.
The combination of the ingredients means dry vegetation could burn quickly, increasing the fire threat.
The threat of wildfires has been an ongoing problem for the state because of a lingering drought.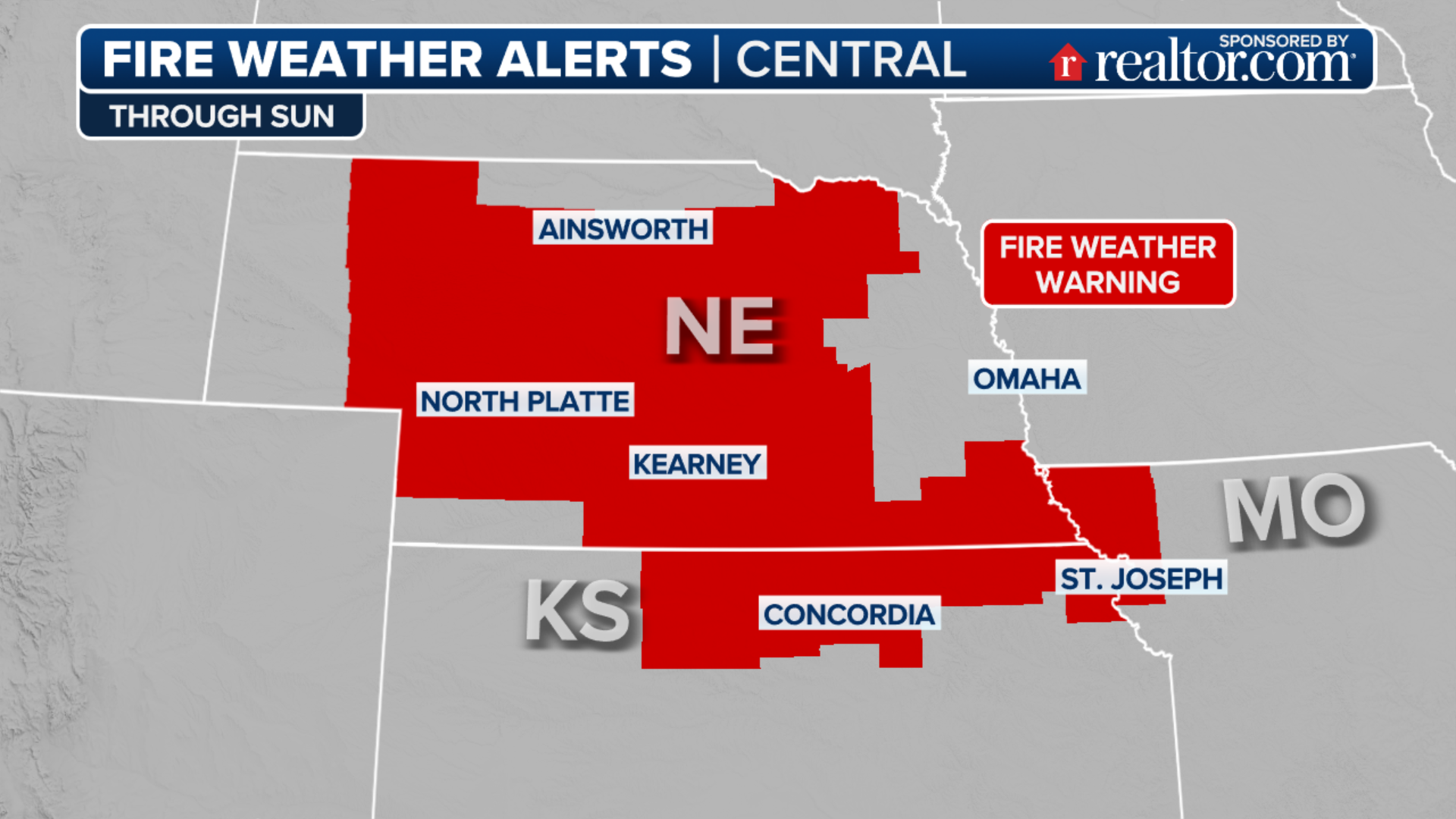 A Fire Weather Watch has been issued for parts of South Dakota, Nebraska and Iowa from Friday afternoon into the evening as conditions are favorable for fires to spread rapidly if any were to ignite.
Fire Weather Warnings have been issued in South and West Texas from San Angelo southward through San Antonio, Corpus Christi and Brownsville. Those warnings are in effect through Thursday evening.
The National Weather Service said any fires that start are likely to spread rapidly and will be difficult to control, so burning is highly discouraged in those areas.
More than a dozen fires broke out last week, forcing Texas Gov. Greg Abbott to declare a disaster area for nearly a dozen counties.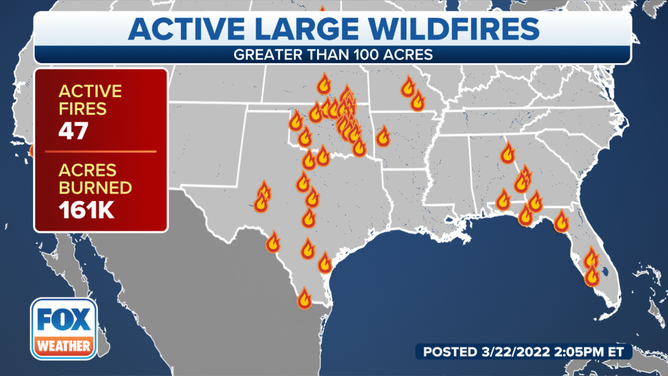 HOW TO WATCH FOX WEATHER ON TV
A storm system did produce heavy rains and tornadoes for parts of Texas and Oklahoma earlier in the week, but a lot more rainfall will be needed to get out of the significant drought.
Meteorologists say low humidity values and dry conditions are expected to continue into the weekend, with elevated fire-threat levels.
Forecast models show that the next chance of rain will not arrive until next week.