Dangerous heat wave worsening for millions across US with all-time record highs possible by the weekend
Widespread heat-related advisories and warnings remain in place across the central and southern Plains and lower Mississippi Valley, as well as portions of the Desert Southwest and California as a very intense heat wave drags on.
More than 93 million Americans are baking under dangerously high temperatures from California to Arizona to Texas to Florida, as a potentially deadly heat wave remains parked across the southern and western U.S., threatening to break some all-time temperature records.  
A stagnant upper-level high in place over the Southwest and northern Mexico will not only remain in place but begin to build in coverage – particularly to the northwest over the Great Basin and California, the FOX Forecast Center said.
To underscore just how expansive this heat is, the FOX Forecast Center said about 27 million people across the Lower 48 will experience an air temperature or heat index above 110 over the next week, based on the current forecast.
Excessive Heat Warnings stretch across the West
In the West, dangerous heat levels have already been observed in some areas, and the trend will continue. 
"Excessive Heat Warnings are stretching all the way up to the I-5 corridor across the Great Basin," FOX Weather meteorologist Jane Minar said. "This is going to be a really dangerous one. Temperatures well into the triple digits could be the longest run for a place like El Paso (Texas) in a really long time."
Heat alerts are in effect across the southern and western U.S.
(FOX Weather)
---
Triple-digit highs will be common again across the southern Plains and Desert Southwest on Saturday, with Midland, Texas, expected to reach 104 degrees. It could get as hot as 105 degrees in Las Cruces, New Mexico, and once again zooming well past 110 degrees in Las Vegas and Phoenix.
Here's a look at high temperatures for Thursday, July 13, 2023.
(FOX Weather)
---
Temperatures in Southwest climb even higher over the weekend 
As hot as this week has been, it will somehow manage to get even hotter over the weekend, rising to the hottest temperatures observed so far this year. Several locations across the West look to make a run to tie or break their all-time record highs while other cities are still adding to historic streaks of hot temperatures.  
"We have potential record highs across a big swath of the Southwest, including Arizona, much of the Golden State and even into southern portions of Oregon," Minar said. "It is going to be really uncomfortable and oppressive, even very dangerous heat. And we are anticipating to continue to see that heat roll on as we go into Sunday into next week as well."
Las Vegas threatens all-time high temperature
Las Vegas could break its all-time record high on Sunday as the current forecast calls for 118 degrees. The current record is 117, set several times before. 
It's a strange dichotomy for a city that just last month set a record for the longest stretch between 100-degree days from last fall to this spring. 
Death Valley could near its historic high-temperature record on Sunday
While currently, the FOX Forecast Center is predicting a high temperature of "only" 126 degrees Sunday, a recent forecast from the National Weather Service called for Death Valley, California, to reach 131 degrees Sunday before also backing off into the mid-120s. The earlier 131 degree forecast was quite possibly one of the hottest forecasts ever given for a location in the U.S. Had it verified, it would become one of the hottest temperatures on record, either nationally or globally.
The standing record for the hottest temperature recorded on Earth officially remains 134 degrees in Death Valley set in 1913. There has been controversy over the years to the reliability of the reading, but the hottest modern-day reliable temperature recorded there is 130 degrees, reached twice this decade.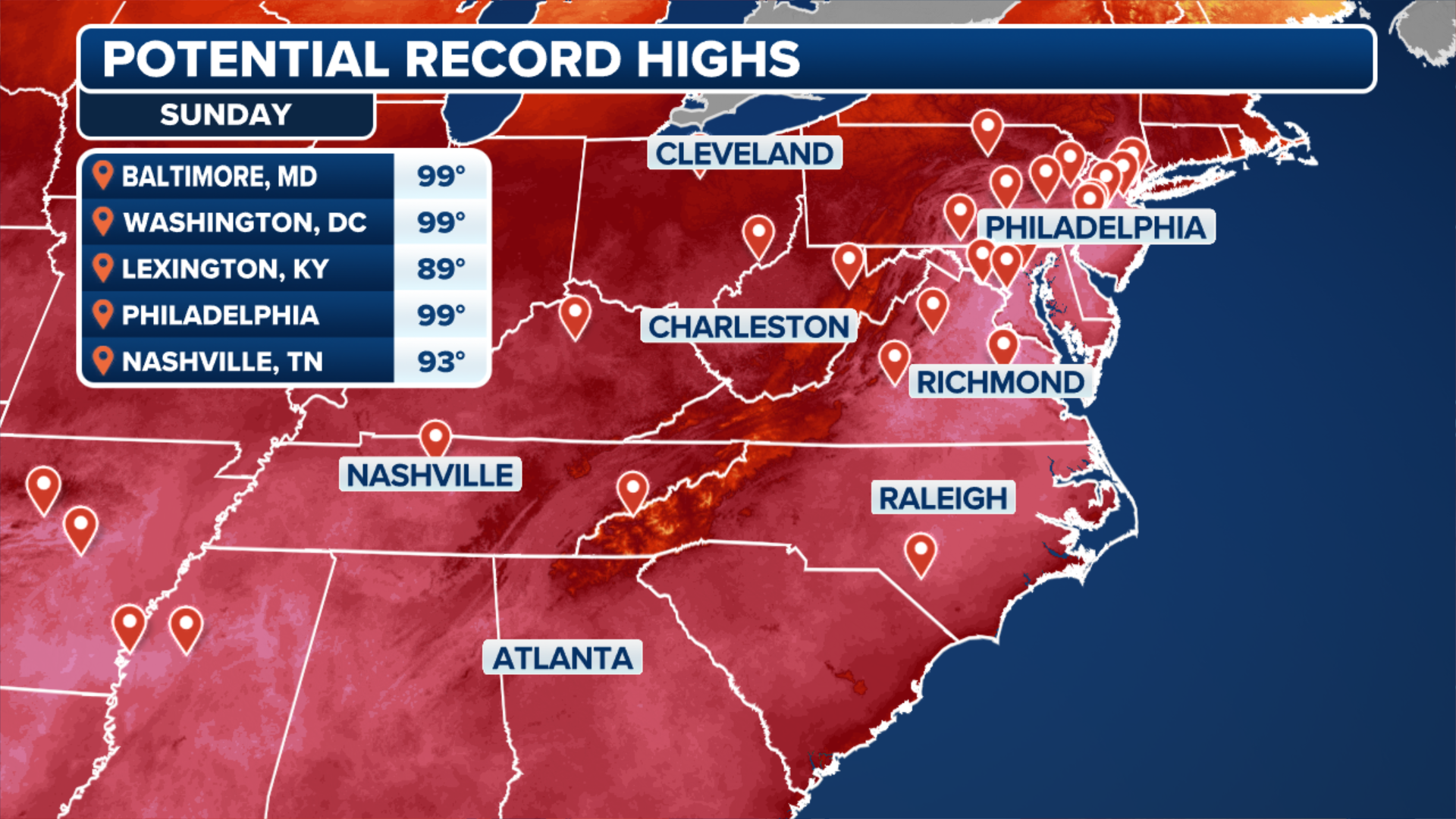 More than a dozen potential record highs are possible Sunday, July 16, 2023.
(FOX Weather)
---
Desert Fever: Phoenix is still at 110-plus degrees
Friday marked the 15th consecutive day at 110 degrees or higher this summer in Phoenix – so far, the average high in July is 113 there, with an overall average temperature of 100.6.
Not only is 110-degree heat forecast for the next seven days, but 115-plus-degree heat is expected.
Phoenix's 110-degree-day streak record looks to easily fall and be pushed far beyond the current record of 18 consecutive days, potentially shattering their hottest month on record.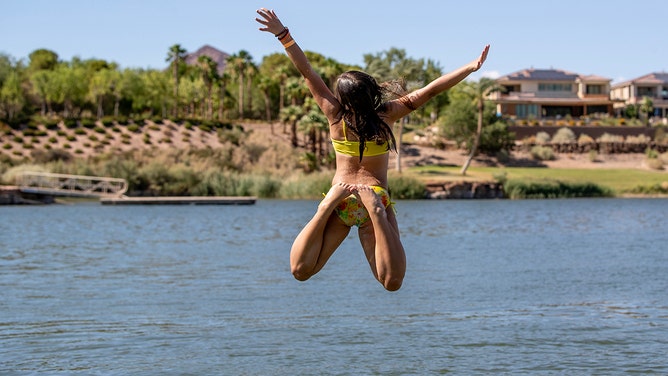 El Paso, Texas: Still 100-plus degrees 
Over in El Paso, Texas, it has been nearly a month of nonstop triple-digit heat. Friday made 29 consecutive days with a high temperature at or above 100 degrees, long ago breaking its old record of 23 days set in 1994.  
The next seven days show continued heat that will easily surpass 100 degrees by several degrees, pushing the record beyond a month. 
Even areas that aren't pushing all-time record highs are threatening daily high-temperature records both weekend days as temperatures soar well beyond 100 degrees, such as Palm Springs, Fresno and Sacramento in California and Reno in Nevada.
Unfortunately, the long-term outlook for the entire region shows no relief, with a continued heat wave into next week.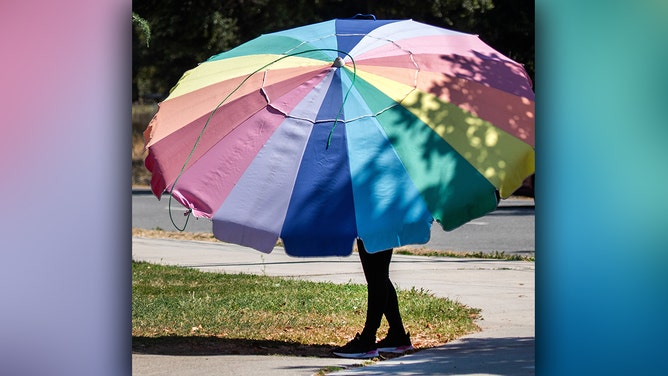 South Florida still sizzles, wilts in high heat and humidity
There's no relief from the heat in Florida either, which has also been baking in above-average temperatures for weeks. Only there and unlike the Desert Southwest, high humidity is adding to the woes. 
After setting a record high of 97 degrees on Wednesday – with humidity making it feel like 108 – Miami will once again feel the heat Saturday, along with much of South Florida. A Heat Advisory remains in effect for most of South Florida through the weekend.
Heat alerts are in effect across South Florida.
(FOX Weather)
---