Critical fire weather conditions expected in parts of the Southwest, Central and Southern Plains
Some of the same areas that saw extreme fire conditions on Thursday could see additional risk of fires
Conditions ahead of a developing storm system in the Plains will lead to increased fire dangers on Sunday for many areas from the Southwest into the Central and Southern Plains.
The combination of low humidity, high winds and drought conditions are expected to contribute to the favorable conditions for pop up fires.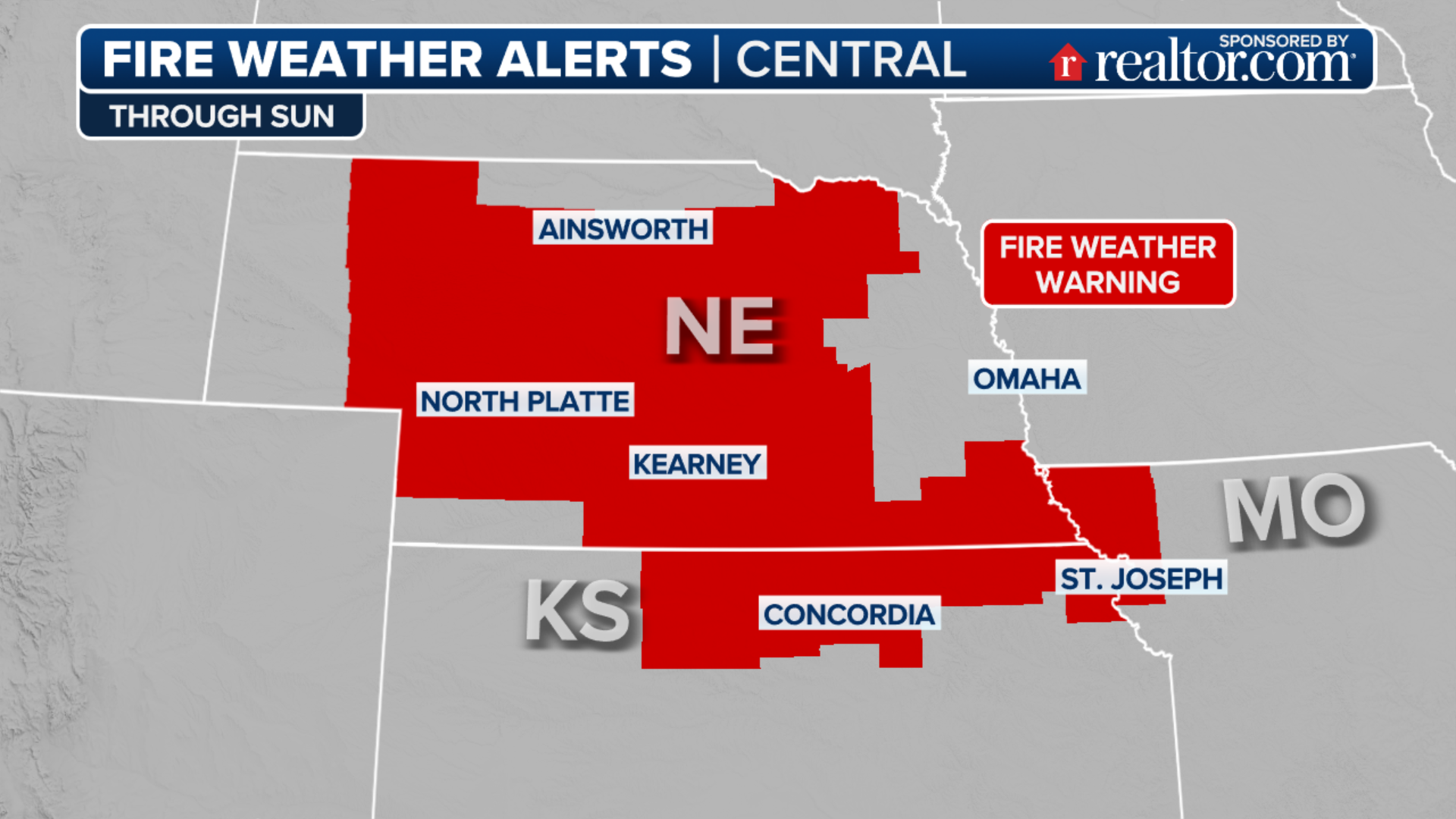 Nearly 14 million Americans from Arizona, New Mexico and Texas into the Central Plains are now included in Fire Weather Warnings through Monday night.
Similar conditions were in place on Thursday across Texas when several brush fires got out of control and destroyed more than 50,000 acres.
HOW TO WATCH FOX WEATHER ON TV
Forecast models show sustained winds of 20 to 25 mph, with higher gusts, could begin on Sunday afternoon when relative humidity values drop below 25 percent.
The combination of both ingredients means fires could spread rapidly.
HOW TO BEST PREPARE YOUR HOME FOR WILDFIRES
The National Weather Service encourages residents in the risk zone never to leave cigarettes or matches in dry brush and ensure all controlled burns are extinguished properly.
As the storm system causing the ripe-conditions moves away on Monday, humidity values are expected to increase, and winds should relax, causing a break in the fire weather.
On Monday, the heightened fire risk will be limited to southern New Mexico and extreme West Texas.
The highest risk will be from Alpine and Study Butte, Texas, east to San Angelo, Sonora and Del Rio.
Areas where conditions will be elevated include Lordsburg, New Mexico, El Paso, Van Horn, Midland and Abilene, Texas.