95 million remain under heat advisories as deadly heat wave shows no signs of stopping
The broken records sound like a broken record, but triple digit or even 110-plus degree heat persists across the southern tier of the U.S. and the long-term outlook for the region shows the heat wave persisting into next week.
A record-breaking deadly heat wave begins to stretch into the Northwest on Friday, but for millions across the southern U.S., it's been weeks of triple-digit temperatures and deadly heat. 
The cause of the persistent heat is a stagnant ridge of high pressure over the Southwest.
"We have a huge of ridge of high pressure that just doesn't want to go anywhere," FOX Weather Meteorologist Jason Frazer said. "It's only been moving by a couple of miles."
Relief from the heat hasn't been coming when the sun sets either. Temperatures are remaining in the mid-80s and 90s overnight for the Southeast and well into the 90s in the West. Phoenix's low Wednesday morning was only 97 degrees and the town hasn't been below 90 degrees since July 9. 
Respite from the scorching summer for the Southwest will likely only come when monsoon season gets underway. 
SOUTHWEST MONSOON SEASON SHOWS SIGNS OF LIFE AFTER DELAYED START
Heat alerts expand from southern U.S. into Northwest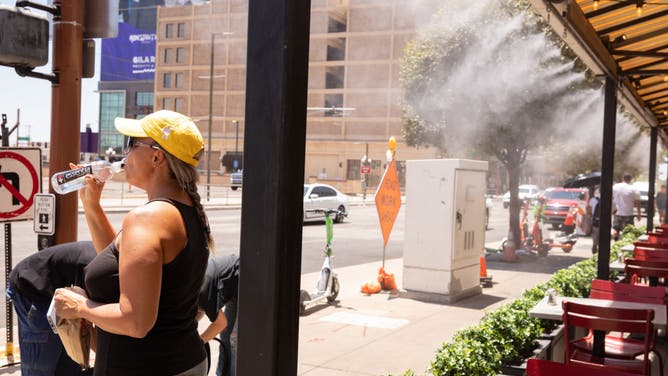 More than 95 million Americans from California to Florida are still under various heat alerts Friday that will remain in effect for the next several days. This number is a small improvement from Thursday's peak of more than 110 million under heat advisories. 
Excessive Heat Watches are in effect for Central and Southern California, while Excessive Heat Warnings extend from the Golden State through Arizona, Nevada, including Las Vegas, and northwest Utah.
Most of the Excessive Heat Warnings in Texas have been lifted, for now. Heat advisories remain in place for most of East Texas, including Dallas and Waco. Meanwhile, portions of Oklahoma, Arkansas, Louisiana and Mississippi are under Excessive Heat Warnings.
Heat advisories have also shifted northwest into parts of Oregon and Idaho, as well as isolated areas in southeast Washington.
FIND OUT WHERE IT'S HOTTEST IN THE US RIGHT NOW
Heat alerts in effect on July 20.
(FOX Weather)
---
Heat Advisories extend into the Deep South and portions of South and Southwest Florida. Heat Alerts there are reaching 18-straight days.
HELLISH HEAT WAVE SEARING U.S. LIKELY TO DRAG ON FOR WEEKS
On Friday and Saturday, heat indices in Florida will be well above 100 degrees throughout the Sunshine State. A slight cooldown on Sunday will bring heat indices in Tallahassee below 100 but throughout the rest of the state, the sweltering 100-degree feels-like temperatures continue.
Heat index for Florida on Friday.
(FOX Weather)
---
Triple-digit temperatures turn deadly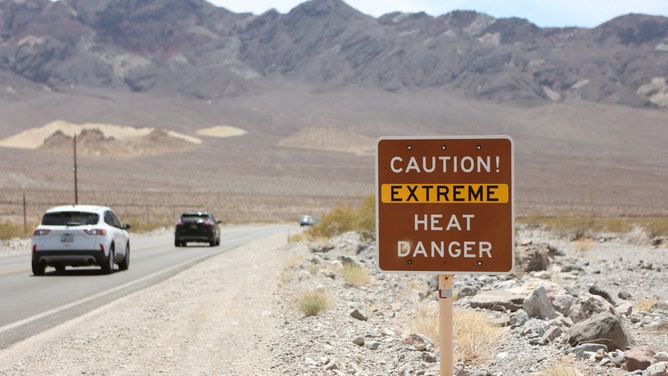 A massive and stubborn ridge of high pressure is responsible for the excessive heat across the West and is expected to remain entrenched, leading to continued soaring temperatures across the Southwest and Gulf Coast and straining those sensitive to high temperatures.  
Phoenix's Maricopa County reports 18 heat-related deaths so far this summer with dozens more under investigation to see if heat was a factor. Two people died in Death Valley, California this month when temperatures crossed over 120 degrees. 
Temperatures zooming well past triple-digits are again expected in Las Vegas, Phoenix and Yuma, Arizona, Albuquerque, New Mexico and from Midland and Dallas, Texas to Oklahoma City.
Forecast high temperatures on Friday, July 21, 2023.
(FOX Weather)
---
Phoenix shatters heat streak record for 110-degree days
The extreme heat in Arizona lasted long enough to break a nearly 50-year-old temperature heat streak record. 
Thursday marked the 21st consecutive day Phoenix's Sky Harbor Airport hit at least 110 degrees, extending the record past the previous record-long streak of 18 set in 1974. 
By noon Thursday, the airport hit 114 degrees, before topping out at 115, a new daily record for July 20.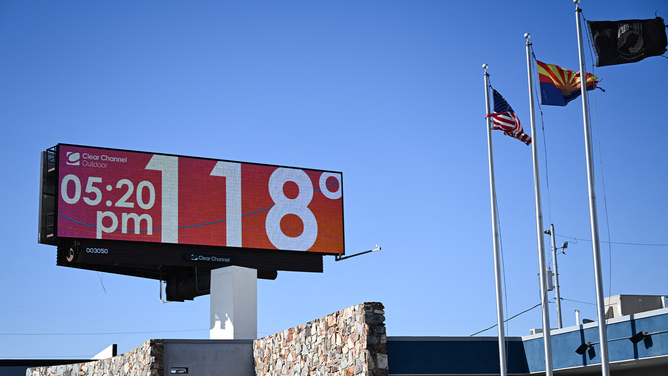 And it's not just eking past 110 degrees. Phoenix hit 119 degrees Wednesday, their fourth-warmest temperature recorded. Overnight temperatures are only dropping to the mid-upper 90s. 
DELTA PASSENGERS, FLIGHT ATTENDANTS FALL ILL AWAITING TAKEOFF IN LAS VEGAS AMID 114-DEGREE TEMPS
When will the heat break?
The expansive area of Excessive Heat Warnings and Heat Advisories will remain across the Southwest, southern Plains, the Gulf Coast, and parts of South Florida, the FOX Forecast Center said.
The long-term outlook for the region shows the heat wave persisting into next week. 
For the Southwest, monsoon season is getting a late start but could provide some heat relief in the coming weeks.
The FOX Forecast Center warns weather patterns that have resulted in excessive heat across large parts of the western and southern U.S. will continue through the foreseeable future with increasing fire risks and drought conditions.
(FOX Weather)
---