Satellite data signals that El Nino is knocking at the door
A satellite that measures sea level heights/temperature has recorded Kelvin waves, a typical precursor to El Niño, over the past two months.
El Niño is coming, El Niño is coming – but instead of the "secret signal" lanterns that Paul Revere's militia men left in the window of the Old North Church, this one comes from space. A satellite picked up Kelvin waves which are a potential precursor of a developing El Niño.
Short but powerful, the 2 to 4-inch waves that develop at the equator are hundreds of miles long from north to south, according to NASA. They are bringing warm water from the western Pacific to the Eastern Pacific.
Scientists wait for the central and eastern Pacific to be 0.5 degrees Celsius warmer than the average for three months before making the call, "El Nino is here."
EL NINO NOW NEARLY SLAM DUNK TO IMPACT WORLD WEATHER LATER THIS YEAR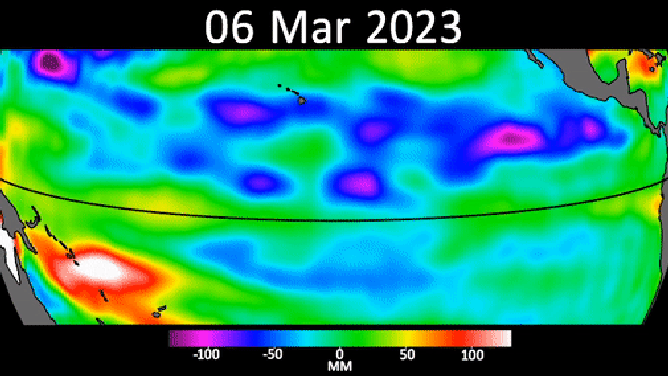 The black line in the animation indicates the equator. You can see the red marching steadily from west to east. 
This animation shows the Kelvin waves, moving warm water across the equatorial Pacific Ocean during March and April. The signals can be an early sign of a developing El Niño and were detected by the Sentinel-6 Michael Freilich sea level satellite.
"When we measure sea level from space using satellite altimeters, we know not only the shape and height of water, but also its movement, like Kelvin and other waves," said Nadya Vinogradova Shiffer, NASA program scientist and manager of this satellite. "Ocean waves slosh heat around the planet, bringing heat and moisture to our coasts and changing our weather."
Possible El Niño after a rare three consecutive years of La Niña, what could happen?
The three recent La Niña years were marked by California drought, unimaginable flooding across Kentucky and whole towns under rainfall across New Zealand and Australia. A strong El Niño pattern could have opposite but still destructive results. 
HISTORIC CALIFORNIA DROUGHT, RARE TRIPLE-DIP LA NINA TRIGGERED BY AUSTRALIAN WILDFIRES, STUDY SUGGESTS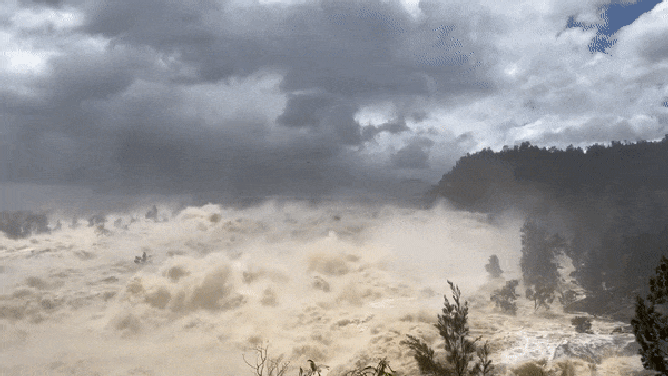 "We'll be watching this El Niño like a hawk," said Josh Willis, satellite project scientist at NASA's Jet Propulsion Laboratory in Southern California. "If it's a big one, the globe will see record warming, but here in the Southwest U.S., we could be looking at another wet winter, right on the heels of the soaking we got last winter."
NOAA says to watch for a soggy Gulf Coast, but a change in wind direction tends to suppress hurricane development.
"The most reliable of these signals (the one that has been observed most frequently) is wetter-than-average conditions along the Gulf Coast from Texas to Florida during this 6-month period (October to March). This relationship has occurred during more than 80% of the El Niño events in the past 100 years," states NOAA. 
"El Niño impacts are associated with drier conditions in the Ohio Valley, and there is a less-reliable dry signal in the Pacific Northwest and the northern Rockies," the NOAA explanation continued. "Hawaii also often experiences lower-than-average rainfall totals from the late fall through early spring period."
The Northeast winter tends to be milder. Strong El Niño patterns have delivered heavy rains across California.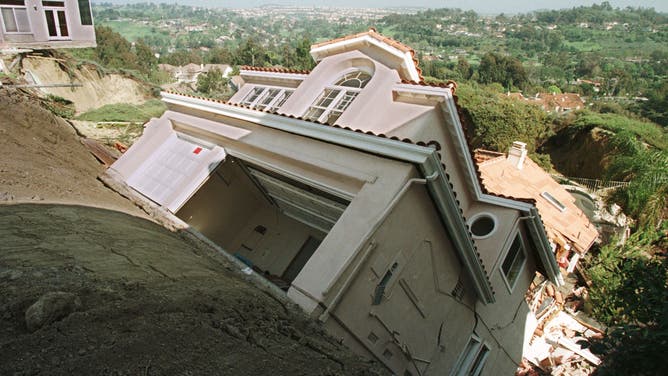 El Niño is also associated with a weakening of the trade winds. The condition can bring drought to countries in the western Pacific, such as Indonesia and Australia, according to NOAA.
When can we start to look for weather changes?
NOAA's Climate Prediction Center said last week the tropical waters of the Central Pacific Ocean are still warming and are now on the cusp of reaching the threshold for being considered an El Niño.
NOAA now gives as high as a 94% chance El Niño will be here for the autumn and winter.