Critical fire conditions remain in the Southwest, Plains
Elevated fire weather conditions are also expected in parts of the Northeast through Friday
Nearly 2 million Americans across the Southwest and the southern High Plains are under a critical threat of wildfires on Thursday as dry conditions and strong winds continue.
NOAA's Storm Prediction Center says widespread relative humidity levels between 5 and 15% and winds between 20 and 25 mph will allow for any fires that ignite to grow and spread quickly, so people living and working in those areas should monitor local conditions and be prepared to act if told to do so by local authorities.
HOW TO WATCH FOX WEATHER ON TV
The elevated conditions encompass an area from extreme southeastern California and Nevada through Arizona, New Mexico and into North and West Texas, the Oklahoma Panhandle and southern Colorado.
Critical conditions on Thursday are expected across southern and central New Mexico, parts of eastern Arizona and North and West Texas.
HOW THE LAY OF THE LAND AFFECTS WILDFIRE BEHAVIOR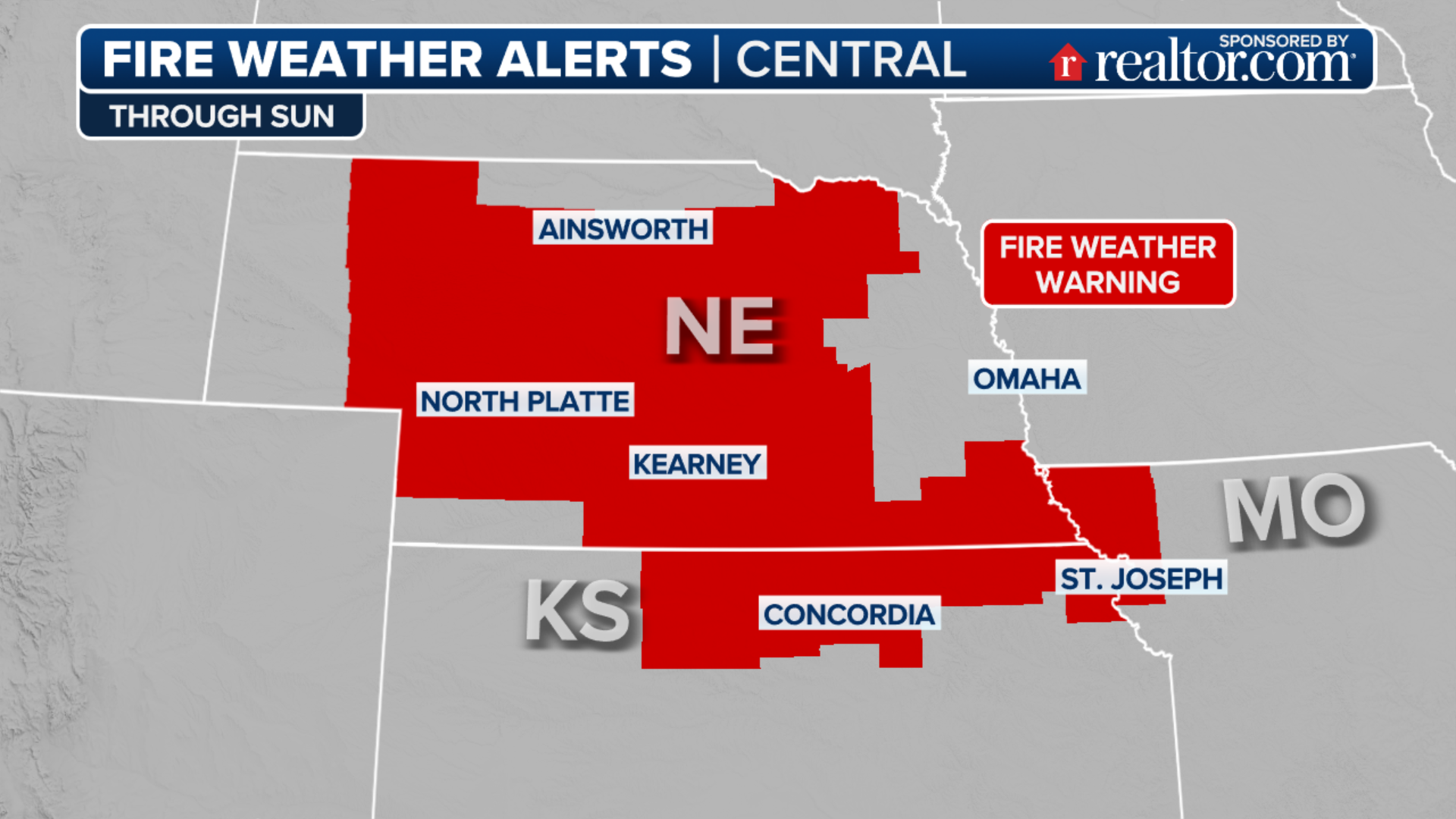 The entire state of New Mexico is under a Fire Weather Warning, as well as areas of northern Arizona and the Las Vegas area. They also extend to the east into Texas, Oklahoma, Kansas and Colorado.
Fire Weather Watches have been posted from Midland to San Angelo in Texas through Friday.
MAKING SENSE OF WILDFIRE JARGON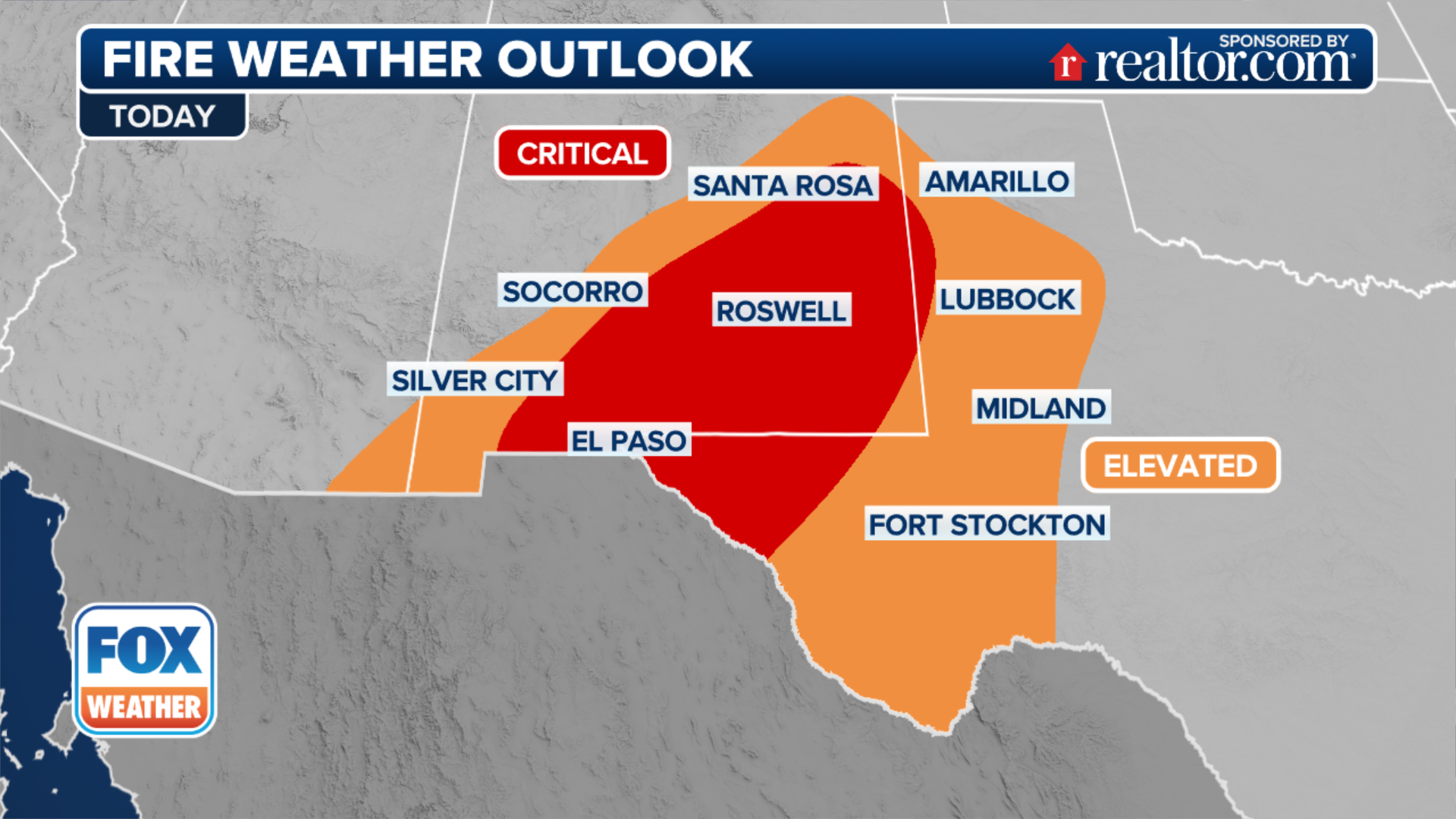 Conditions will remain the same on Friday, but parts of southeastern Colorado will see conditions reach extreme levels.
Elevated fire weather conditions are also expected on Thursday and Friday in the Northeast.
New Jersey will see the highest risk on both days, but areas of central and eastern Pennsylvania, the New York City tri-state area and northern Delaware will also see an increased risk of fires.
Fire Weather Warnings are in effect through Friday for all of New Jersey and Delaware, as well as eastern Pennsylvania.

 Anyone in areas seeing that elevated risk in the Northeast should limit any activities that could cause a spark and are also reminded to dispose of cigarettes properly.