California deluge brings massive drought relief to the Golden State
Several inches of rain has fallen near the coast, and more than 10 feet of snow has piled up in the Sierra Nevada over the past week
The widespread drought plaguing California saw a massive improvement this week as multiple rounds of rain and snow targeted the Golden State.
Last week, about 79% of California was in "extreme drought," the second-worst category on the U.S. Drought Monitor, while about 23% of the state was in "exceptional drought," the worst category on the scale of drought severity.
The most recent update of the U.S. Drought Monitor released Thursday showed only about 33% of the Golden State was in extreme drought, and less than 1% of California was in exceptional drought – or nearly eradicated – following several inches of rain near the coast and more than 10 feet of snow in the Sierra Nevada in the last seven days.
THE U.S. DROUGHT MONITOR EXPLAINED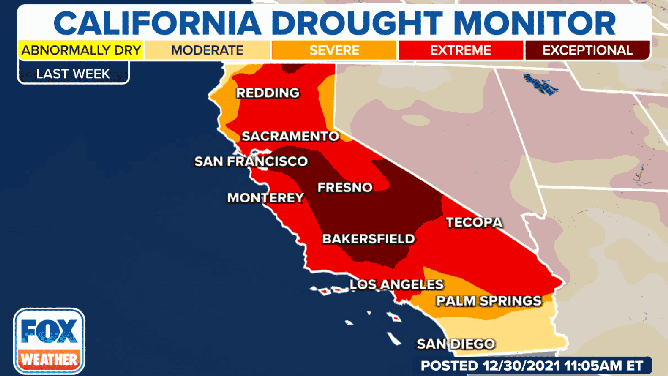 This doesn't even include the rain that's fallen in Southern California on Wednesday and Thursday. The data used in the U.S. Drought Monitor are cut off at 8 a.m. Eastern every Tuesday. The maps, which are based on an analysis of that data, are then released at 8:30 a.m. Eastern each Thursday.
Since Wednesday, Los Angeles has received 3.54 inches of rain, which makes this the greatest two-day rain event in the city since 4.12 inches of rain fell on Dec. 19-20, 2010. In total, 8.38 inches of rain has fallen so far in December, which makes this the sixth-wettest December on record.
LOS ANGELES RECORDS WETTEST DECEMBER IN 11 YEARS AS HEAVY RAIN CONTINUES IN SOUTHERN CALIFORNIA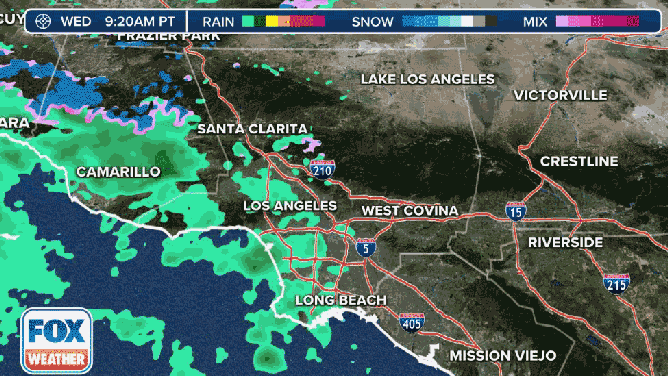 The city will likely reach the third spot on the list of wettest Decembers by the end of Thursday.