Heavy rain, mudslides trigger evacuations in Southern California
No injuries or deaths have been reported
LOS ANGELES - Relentless rain has forced emergency officials in Southern California to issue mandatory evacuations as flooding and mudslides have blocked roads and trapped people trying to get to safety.
At least one vehicle was trapped in mud after heavy rain triggered a mudslide in Studio City early Thursday morning, according to FOX 11 in Los Angeles.
The mudslide occurred in the San Fernando Valley neighborhood just before 8 a.m. local time, but fortunately, no injuries have been reported.
Cleanup efforts are now underway to clear rocks and debris in the 3000 block of Coldwater Canyon Avenue.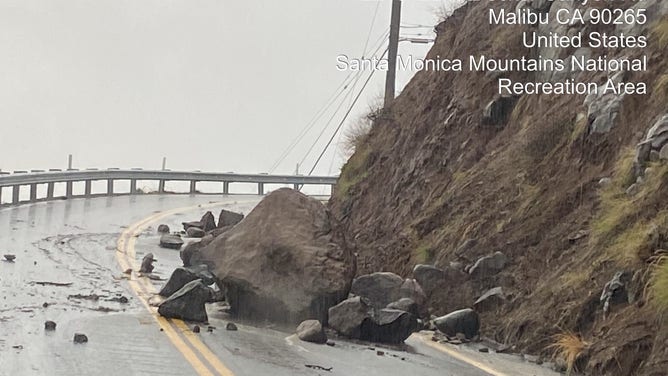 The Orange County Sheriff's Department also issued mandatory evacuations for communities in the Bond Fire burn-scar areas that went into effect on Wednesday evening, according to FOX 11.
How wildfire burn scars could have lasting impacts
Those evacuation orders affected residents in the Silverado, Williams and Modjeska canyons. The orders will be in place until Flash Flood Watches expire.
The Bond Fire burned nearly 6,700 acres in the Santiago Canyon area in December 2020.
Many roads in the Malibu area were also closed because mud and rock slides were reported in the area. In a tweet, Caltrans said State Route 23 was closed on the southern end at State Route 1 after rocks and mud blocked the roadway. 
Crews are currently inspecting the northern end of State Route 23 in Westlake.
Flooding has also been reported in Malibu. 
Video shows extensive flooding at the Leo Carrillo Campground, and FOX 11 reports people were trapped after the creek overflowed. Emergency crews had been trying to determine if the water will recede, and LA County Fire was rescuing and evacuating those trapped.
At least 50 people, including 10 children and seven dogs, were rescued from the flooded campground.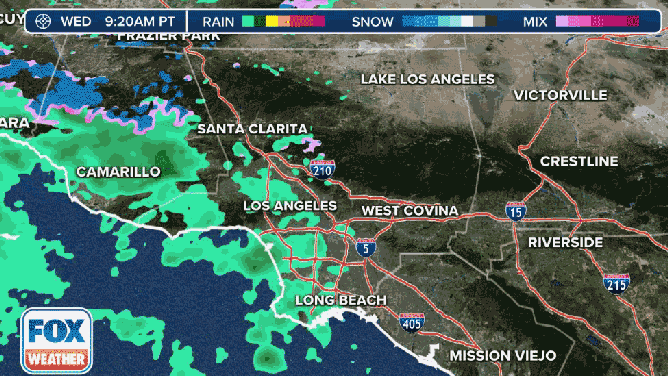 Since Wednesday, Los Angeles has received 3.54 inches of rain, which makes this the greatest two-day rain event in the city since 4.12 inches of rain fell on Dec. 19-20, 2010. In total, 8.38 inches of rain has fallen so far in December, which makes this the sixth-wettest December on record.
Los Angeles records wettest December in 11 years as heavy rain continues Thursday in Southern California
The city will likely reach the third spot on the list of wettest Decembers by the end of Thursday.