2022 to kick off with record warmth across the South
Dozens of records could be broken before the mild air moves out of the region early next week
The southern United States has been experiencing record warmth for much of this past week, and those warmer temperatures will likely remain as we ring in the new year.
A large dip in the jet stream over the western U.S. is allowing for bitterly cold temperatures across the northern tier. At the same time, a high-pressure system located over the Southeast will continue to funnel in the mild air from the Gulf of Mexico through Saturday (New Year's Day).
New Year's Eve travel forecast: Staffing shortages, weather disrupts air travel
The National Weather Service says the mild air is expected to reach as far north as the Northeast by New Year's Day.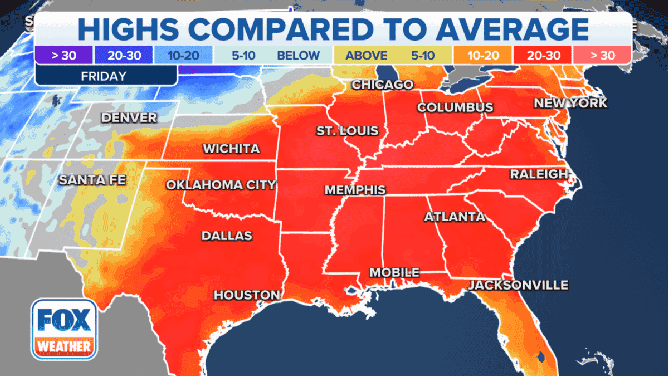 High temperatures through New Year's Day will reach the 60s, 70s and 80s across the Southern Plains and Southeast. These values are as much as 30 degrees warmer than average for this time of year.
With high pressure pulling in the warmer air from the south, temperatures will feel more like spring and summer than winter.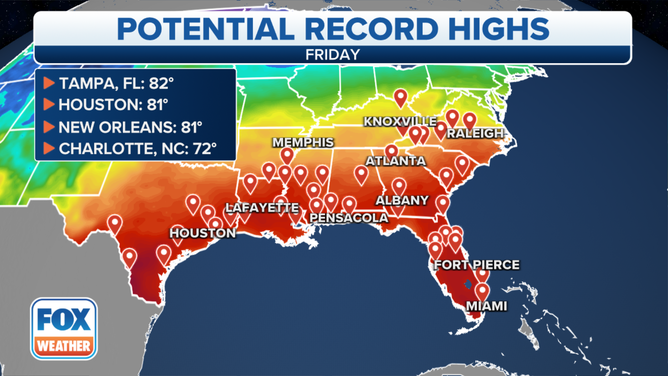 It will generally be in the 80s along the Gulf Coast in places like Houston and New Orleans. Tallahassee, Florida, also has a chance to hit 80 degrees through New Year's Day, while people enjoying the theme parks in Orlando, Florida, will have to drink plenty of water as temperatures will be in the lower to mid-80s.
7 biggest weather stories of 2021
Dozens of records are in jeopardy of being broken from Texas to Florida to as far north as the mid-Atlantic states.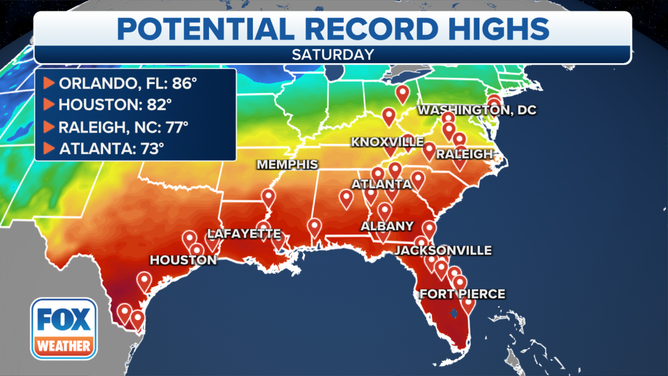 This stretch of record warmth will solidify December 2021 as the warmest on record for nearly every city in the Southern Plains and possibly the Southeast.
The storm responsible for the severe weather in the South this weekend will sweep away the warmth, with much cooler temperatures expected in its wake early next week.