The best gift ever: America's Weather Team shares their favorite holiday gifts
From shirts to weather stations, here are some of the team's favorite things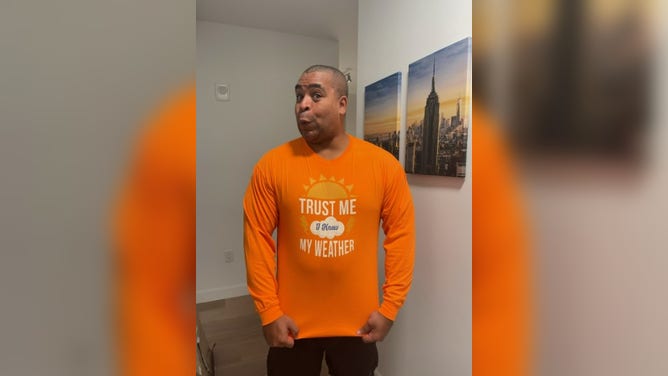 Are you still looking for a gift for a weather enthusiast? America's Weather Team has some ideas. 
They've shared the favorite weather-themed gifts they ever gave or received. Hopefully, it'll give you some ideas for the meteorology buff in your life.
'Trust me' shirt
"Trust me," screamed Jason Frazer's new Christmas shirt, "I know my weather."  Frazer designed this gift for himself. 
Barometer, wind chimes
Britta Merwin enjoys her favorite gift every day.  
"I have had it as long as I can remember," she said of the barometer her grandfather gave her from his Navy ship. 
"Every military move and each home, his barometer has always been at the top of our front door," she added. "It always reminds me that home is where you are at with your family no matter what base or town that happens to be."
To friends, Merwin gives wind chimes.
"They might not clock wind speeds, but it is my favorite way of knowing when it is windy and the sound is so calming," she said.
Weather radio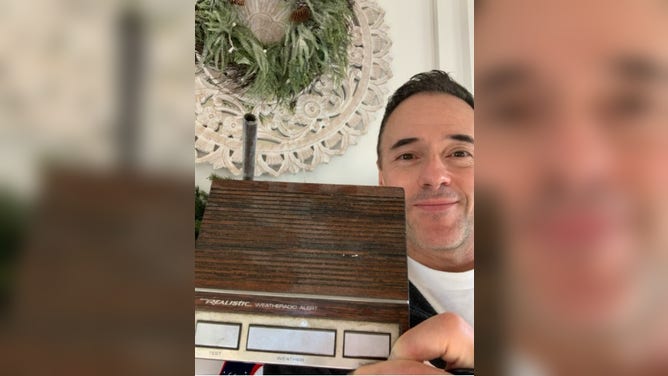 John Marshall has been listening to his favorite gift since he was 8 years old. 
"I would drive my parents crazy as a kid and watch all the weather people on TV," he said. "Yes, I hogged the TV. So, they thought this was the solution!"
Not a 'Weather Girl' shirt, storm predictor
Kendall Smith said that a sweatshirt that reminds people that this Mississippi State University grad is a meteorologist, not a "weather girl," is one of her favorite gifts.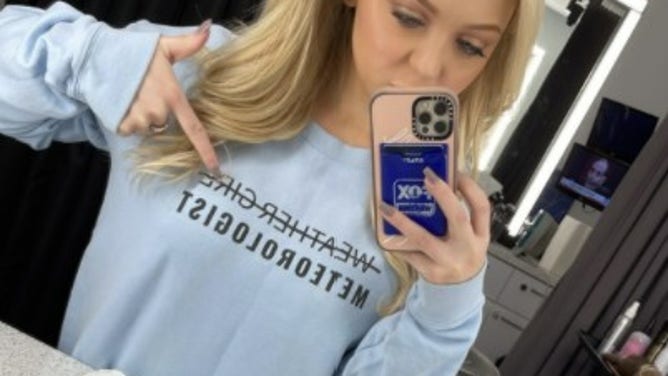 Shh! Don't tell her dad. She got him a storm glass weather predictor.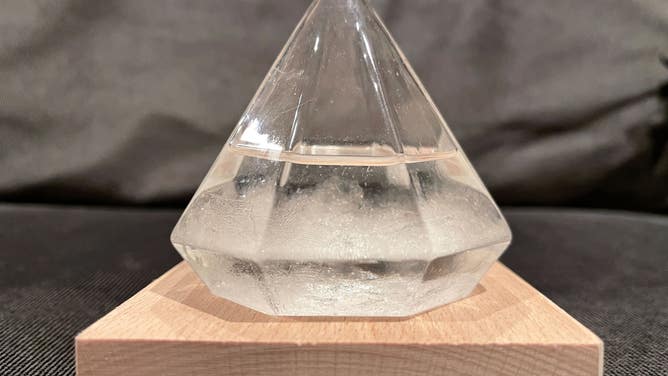 Weather station, scarf
Marissa Torres got an early gift this year. Her husband gave her a weather station.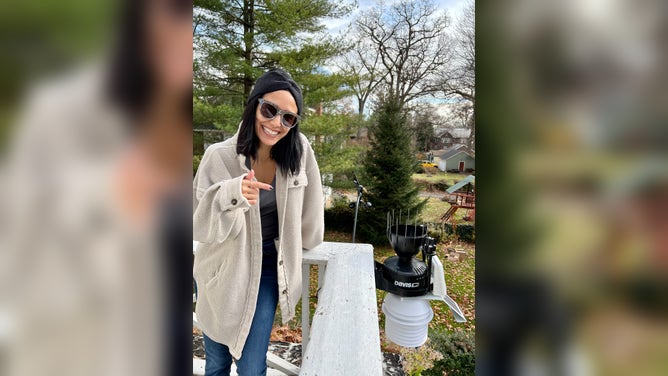 Torres loves giving scarves for gifts. 
"It helps keep you warm and can add a pop to the outfit," she said.
Fanny pack, water bottle
If you are looking for gifts for your favorite road warriors, FOX Weather Correspondent Nicole Valdez suggested a fanny pack.
"They're back!" she said. "I love having my free hands." 
Valdez said another one of her favorites when she is on the road covering the weather is a reusable water bottle.
"You can take it through security empty and fill it up once you make it through," she said. "It saves you from having to buy water every time and helps the environment."
Phone holder
FOX Weather Multimedia Journalist Brandy Campbell suggested giving your favorite traveler a phone holder for rental cars.
"It helps with getting around and viewing GPS."
Looking for more ideas?
From "pet tornadoes" to science kits, we've got even more gift ideas for the weather fan in your life. Check out the list here.