What's the perfect weather for growing pumpkins?
While some areas of the country received ideal pumpkin-growing weather, others have not been as lucky, putting pressure on their crops.
From pumpkin spiced lattes to pumpkin pies to pumpkin decorations, the portly orange gourd is taking center stage this fall season.
But given this year's spate of downpours around the country, will the pumpkin protagonists reign supreme over the season's severe weather, or will the pumpkin supply be compromised this year?
Short answer: it depends.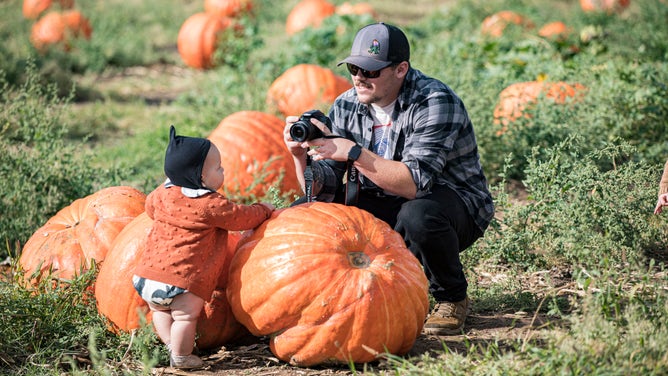 Pumpkins love hot, dry weather, said Mac Condill, owner of The Great Pumpkin Patch in Arthur, Illinois.
Illinois is the top-producing pumpkin state in the U.S., growing about 40,000 pounds per acre on average every year, according to the U.S. Department of Agriculture. Condill says the state produces 40% of the nation's pumpkins and more than the next five states on the list, combined. That list includes California, Texas, and Indiana, according to the USDA.
WHY IS THE PUMPKIN ASSOCIATED WITH FALL?
While pumpkins thrive in the warmth and sunshine, Condill noted how conditions caused by wet weather, either at the beginning of the growing season or during harvest, often lead to fungus and mildew growing on pumpkins.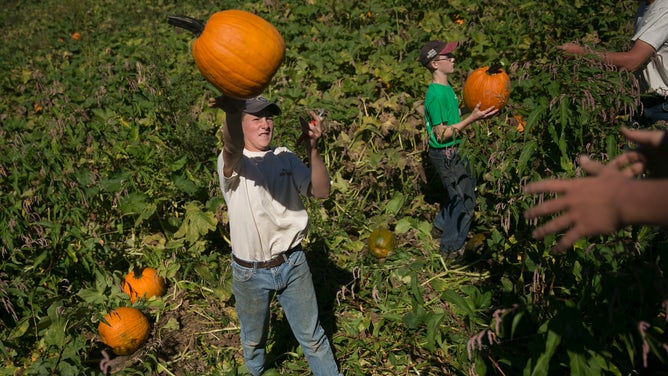 When that occurs, farmers must be diligent about fungicide protocol, or else the situation will grow out of control pretty soon. According to Condill, the best tactic for pumpkin producers dealing with fungus on their pumpkins is to eliminate the crop as quickly as possible.
"The best thing for us produces is trying to get that crop out as fast as we can so that the wet fall even you can sideline some of that fungus and mildew problems that can absolutely be prevalent," he said.
HOW TO STOP SQUIRRELS, OTHER CRITTER FROM EATING YOUR PUMPKINS
When weather conditions are not ideal, pumpkin patches may struggle to have enough products to sell. 
"Luckily, we've had, for the most part in Illinois, hot, dry weather," he said. "But, I know that's not the case across the country."
He mentioned that pumpkin patches in the Northeast have received a lot of rain with several major storms in the summer into early autumn, and pumpkin-producing states such as Kentucky and Texas have not had the same good pumpkin-growing weather conditions as Illinois has had this year.
"That's farming in a nutshell," Condill said.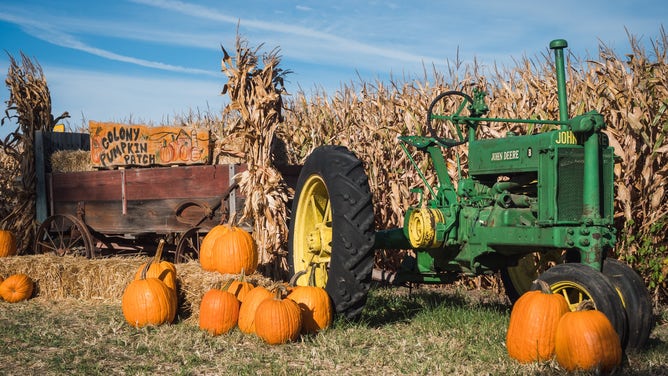 In 2021, farmers in the top six pumpkin-producing states harvested more than 1 billion pounds of pumpkins combined, according to the USDA. In the top spot, Illinois produced 652 million pounds in 2021, more than the next five pumpkin producing states combined.