Scientist's detection of water mold might have saved pumpkin pie this Thanksgiving
An Illinois professor had warned pumpkin growers in July of a potentially devastating disease that had surfaced in his pumpkin plots
URBANA, Ill. -- Oh, gourd! Availability of the popular pumpkin pie filling might have been saved this year after an Illinois crop scientist discovered a known water mold that could have wiped out the nation's largest pumpkin producer. 
Mohammad Babadoost, a professor of plant pathology and extension specialist at the University of Illinois, had warned pumpkin growers in July of Phytophthora capsici, a potentially devastating disease that had surfaced in his pumpkin plots in Morton located southeast of Peoria. The blight is difficult to treat, even with fungicides, in wet weather conditions. It was reported in some areas of the state due to the flooding and heavy rains.
From June 1 to Sept. 1, Illinois received an average of nearly 14 inches of rain statewide. Last year, the state received about 3.5 inches less.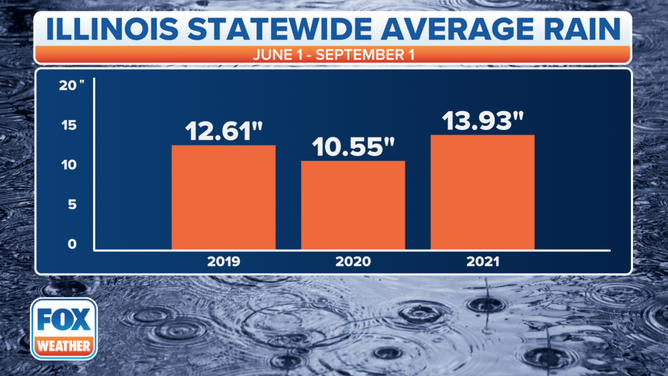 "Suddenly in July, I saw in several of my plots the pathogen Phytophthora capsici was growing out of control. I rushed to release the news for the commercial growers to make sure that they really follow the recommendations, so they won't have the losses," Babadoost said.
Raghela Scavuzzo, the local foods program manager at the Illinois Farm Bureau, said some of their farms fought this disease and did face some crop loss, but they were prepared and worked to manage the situation. 
As a water mold, Phytophthora does well under high-moisture conditions. Night temperatures of 50 to 60 degrees accompanied by light rains, heavy dew, or fog, followed by day temperatures of 60 to 75 with high relative humidity over a four- to five-day period are ideal for late blight development, according to Illinois Extension.
Babadoost said Phytophthora blight is one of the most severe threats to the production of pumpkins in Illinois and other areas of the United States, as well as the world. In recent years, it occurred widely in Illinois, causing yield losses up to 100% in cucumber, cantaloupe, jack-o-lantern pumpkin, processing pumpkin, squash, and watermelon fields.
Illinois is ranked number one for pumpkin production with more than 10,000 acres planted in 2019. Morton, Illinois, is considered the "Pumpkin Capital of the World" because 85% of the world's canned pumpkin is packed there.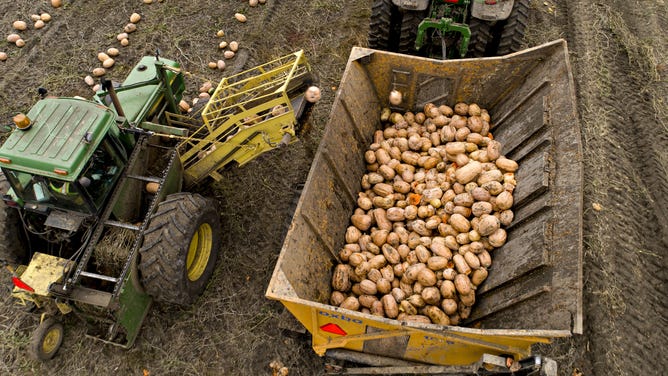 Libby's is the number one canned pumpkin in the United States and produces approximately 85 percent of the canned pumpkin in the U.S. They currently sell enough cans to make about 90 million pumpkin pies annually. 
"Libby's freshly packed cans are appearing on shelves now; thankfully, our pumpkins have grown as expected this season. This year and every year, the team in Morton, Illinois, continually monitors the soil health, climate, and crop to ensure we're delivering the authentic taste, texture and color that have made Libby's a family favorite across generations," Brand Manager Kristin Mitchell said.
Scavuzzo said the disease did not completely wipe out the crop, and the state had an "OK" harvest. And while there might not be a pumpkin shortage, consumers may see a shelf gap. 
"There wasn't an overabundance from past years, so there may be a delay hitting the shelves while we get this year's crop processed and canned. This also may be impacted with the cost of cans and labor shortages across the supply chain," Scavuzzo said.
So while there might be canned pumpkin on the shelves now, pie lovers might be wise to stock up and not have to wait later in the fall to see normal quantities.