Autumn in August? When it is meteorologically OK to drink a Pumpkin Spice Latte
It's supposed to be a tasty rite of fall, signaling those cool mornings are just around the corner. But with the launch date coming earlier and earlier in recent years, it has rankled the summer fans.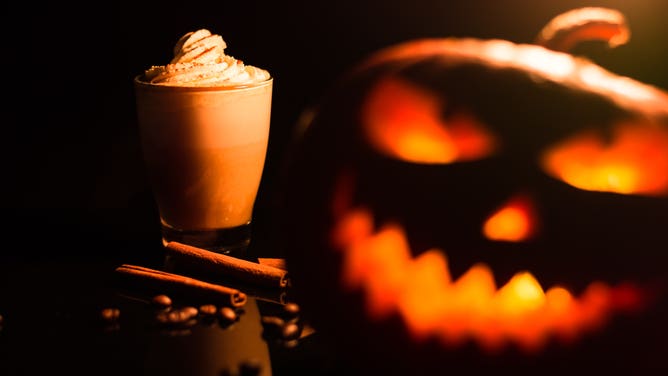 SEATTLE -- It's a day autumn and coffee lovers circle on their calendar -- though that circle keeps moving earlier on the chart -- the day Pumpkin Spice Lattes are unveiled from Starbucks. 
It's supposed to be a tasty rite of fall, signaling those cool, crisp mornings and pleasant afternoons are just around the corner. But with the launch date coming earlier and earlier in recent years, it has rankled the summer fans who want to cling to their hot summer days as long as they can and don't want any reminders that those days are nearing their end.
But just *how* early is too early? In the mid 2010s, Starbucks had generally released their "PSL" drinks during the first week in September -- still before autumn officially begins, but inside "Meteorological Autumn", which begins on Sept. 1, so there is some defensible rationale.
Perhaps by popular demand though, they've moved the launch into late August in recent years. This year's launch on Aug. 24 is the earliest they've done.
Dunkin' Donuts, one of Starbucks' main competitors, went even earlier this year, releasing their version of PSL on Aug. 11 -- technically still within the colloquial definition of the Dog Days of Summer!
I'm not sure if pumpkin spice is supposed to go hand in hand with those muggy August days when it's in the 80s and 90s, but what does a fall day actually feel like? I took an informal poll here at FOX Weather to see.  Most are in New York City but there are a large group of us scattered about the nation so there is some geographical spread.
"When the highs hover around 60 for a least a week straight, the humid days are gone, and you feel like you have to put on a jacket most days," says Meghan Lenz, who is based in New York City.
"For me, if the temp drops below 65 it starts to feel like fall," adds Aaron Barker, who is based in Houston. He agreed the drop in humidity is also a tell-tale sign of autumn.

Another from the South: "I'd say fall is here when the high temperature is below 70 consistently (say, a 7-day average)," says Christopher Tate who is in North Carolina.
What about farther west where humidity is not as much of a factor?
"Highs around 60 with cool mornings," says Steve Baron in Salt Lake City.
I'm in Seattle and I think it's more when the overnight lows start dropping into the 40s and the rains return, but that usually goes in hand with highs in the 60s. Most others in my informal work poll were generally going with highs in the low-mid 60s. So let's use that as a benchmark for when it's meteorologically OK to drink a Pumpkin Spice Latte by showing general average high temperatures across the U.S. for each month.
Here's August. Ummm… Not many spots have low -mid 60s quite yet: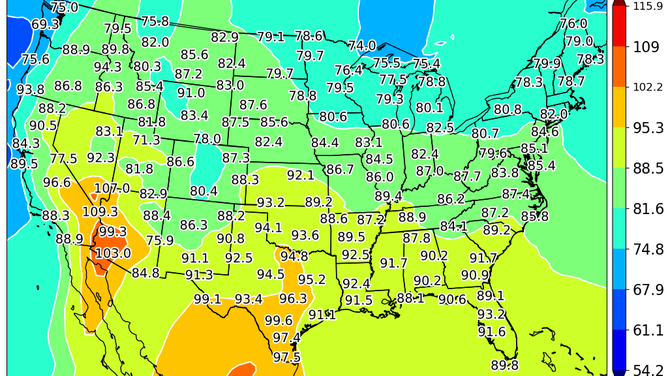 By September you can get start getting away with it in the north: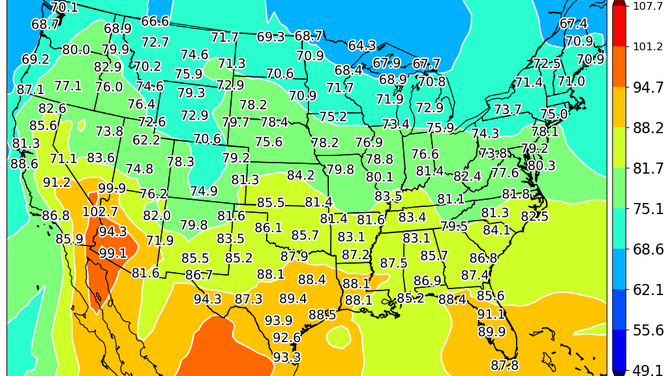 But really, October is prime PSL time across the northern half. The south probably sticks with the iced version.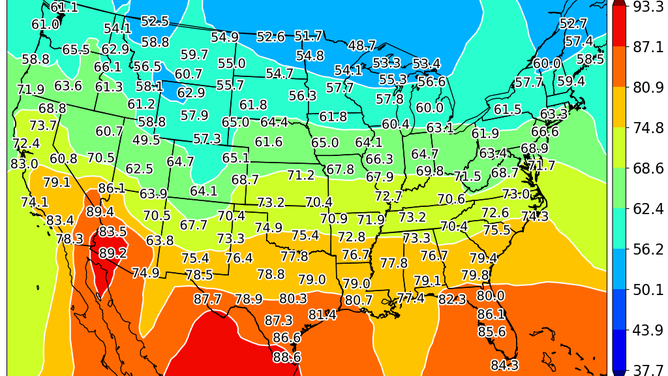 Maybe it's the rain? 
Starbucks, and I assume much of its public relations team, is based here in Seattle and there does seem to be a line on the charts where rain has occurred about 10% times more often in the past 127 years on Aug. 25th vs. Aug. 24th as Seattle starts the climb out of its summer dry season and begins its sprint toward the rainy season that begins in early October.  
I'm not sure that would "hold up in court" as to defending a late August launch starting autumn but I suspect a good debate team partner would bring the point.
Yet an informal Twitter survey with a heavy Pacific Northwest bias finds a slim majority says hands off my summer vibes!
Happy Pumpkin Spice Latte day! Supposed to be first sign of fall but @Starbucks keeps drifting it earlier. Aug. 24 is their earliest release. Is it already time to start thinking about autumn?

— Scott Sistek (@ScottSeattleWx) August 24, 2021
But there is really no meteorological defense for Dunkin' Donuts, which is based near Boston, for having any inkling of fall in mid August. The average high is 81 and it was 93 in Boston on their PSL launch date this year. Guess that's why there's always iced versions?
Of course, it's not weather but marketing and sales that likely drive the release date. If people didn't order the drinks before September, they wouldn't sell them.