FOX Weather meteorologists celebrate Women's History Month
Amy Freeze, Kiyana Lewis, Brigit Mahoney, Britta Merwin and Kendall Smith provide Americans with critical weather information.
At FOX Weather, we're celebrating Women's History Month by highlighting women in meteorology.
Here are the stories of five female meteorologists and anchors at FOX Weather and the experiences that inspired them to pursue careers in weather science and broadcast journalism.
Amy Freeze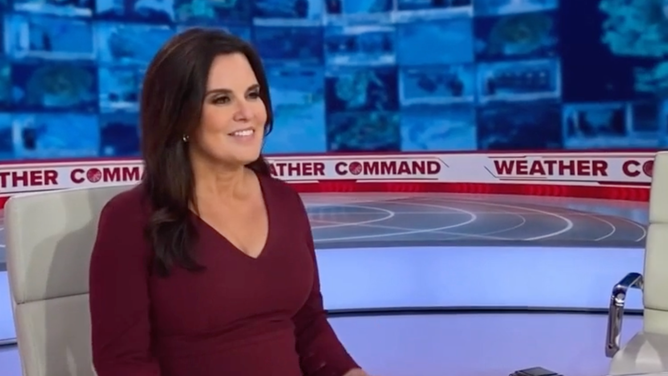 The path to meteorology took a couple of turns for Amy Freeze. As a child, she wanted to be a veterinarian, but then her interest turned to become a newspaper writer. She even received her first degree in communications.
After her first round of college, however, Freeze realized her interest in meteorology. This realization led her back to school, where she received a bachelor's degree in geosciences and then a master's degree in environmental sciences.
Freeze's mother inspired this desire to go after what she wanted. According to Freeze, her mother stopped one semester shy of receiving her college degree to raise Freeze and her four sisters. Once the girls were older, she decided to go back to school.
"It was such an inspiration, showing me that I could do anything I set my mind to," Freeze said.
AMY FREEZE SPEAKS TO SURVIVORS OF SUPERSTORM SANDY IN NEW DOCUMENTARY
Kiyana Lewis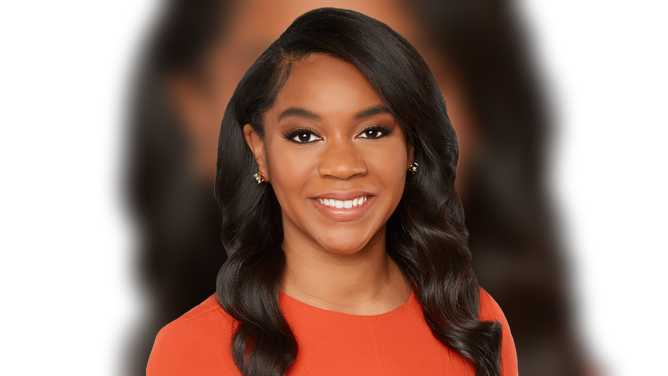 The inspiration for Kiyana Lewis to pursue a career in weather came from meteorologist Mary Marshall.
Lewis said she loved how Marshall could be fun, quirky and cute but then become all about business as soon as severe weather hit.  
As one of Lewis's college professors, Marshall showed Lewis that she too could be on television as a woman, as a meteorologist and as a scientist.
Now a broadcast meteorologist, Lewis encourages other women to envision themselves doing what means the most to them.
"No matter what the outside noise is, whether or not you can do it or should you do it – if that's your passion, if that's your goal, go after it, go full force and definitely accomplish it," she said.
CELEBRATING WOMEN'S HISTORY MONTH | KIYANA LEWIS
Brigit Mahoney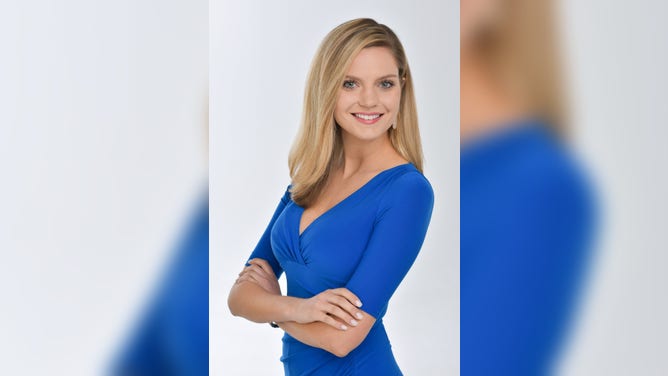 For Brigit Mahoney, envisioning herself in her career has a big part of achieving her goals.
As a teenager, she envisioned herself working in television upon realizing how much she loved the fast-paced nature of the industry.
Her journey toward broadcast meteorology, in particular, was largely influenced by her mother, an inspirational woman who opened Mahoney's eyes to her talent for math and science.
"She said, 'This could be a perfect fit,'" Mahoney said, quoting her mother.
And a perfect fit it was. Mahoney went on to fulfill her vision of becoming a broadcast meteorologist, reporting in-studio and in the field about the devastation caused by severe weather.
FOX WEATHER'S WOMEN CONTINUE TO RE-WRITE HISTORY
Britta Merwin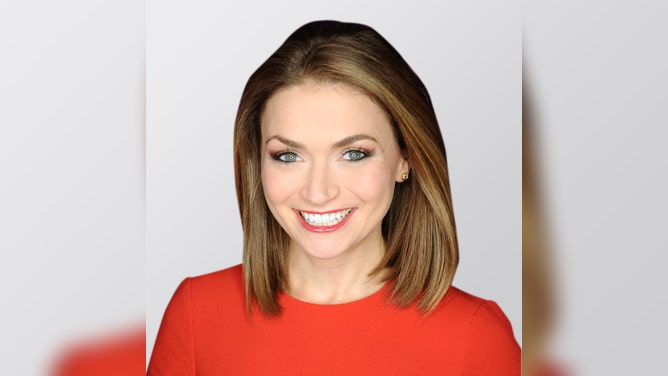 Weather has been a fascination of Britta Merwin's ever since childhood. In fact, Merwin decided to become a meteorologist when she was eight years old.
Her path toward becoming a broadcast meteorologist was influenced by two women – Merwin's mother and meteorologist Janice Dean. Merwin said she loved watching Dean on TV, and her mom would encourage her.
"My mom always said, 'One day you're going to be like Janice Dean, the weather machine,'" Merwin recounted.
Today, Merwin encourages other young girls who want to become meteorologists. She notes the challenges, as the field involves years of studying math and physics, but for young girls to be persistent, work hard and stay the course.
BRITTA MERWIN SHOWS THE HEALING POWER OF NATURE IN FOX WEATHER DOCUMENTARY
Kendall Smith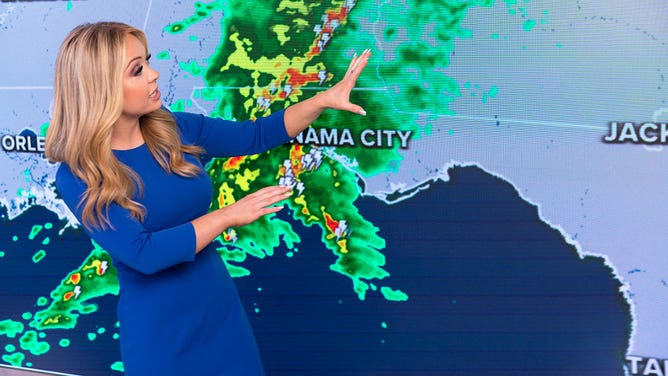 Overcoming fear was one of Kendall Smith's hurdles to becoming a meteorologist.
As a child, she and her family experienced an EF-5 tornado destroying their hometown of Greensburg, Kansas. The tornado and the fear it caused were seared into Smith's young mind, but it also served as a pivotal moment – one that helped spark Smith's interest in weather.
FOX WEATHER'S KENDALL SMITH RETURNS TO GREENSBURG, KS 15 YEARS AFTER EF-5 TORNADO
"If I could take a step back and talk to myself, 10-year-old me after the tornado, I would tell myself that you need to understand that you are scared of weather now, but one day you are going to learn so much about meteorology – and you're going to be able to give back and help save lives of thousands by becoming a female meteorologist," she said.
As a meteorologist, Smith credits the women in her family, such as her grandmother and great-grandmother, who paved the way for women like her to succeed today.