FOX Weather's women continue to rewrite history
FOX Weather highlights four remarkable women who bring readers and viewers weather information in their own unique way.
Every March is Women's History Month. FOX Weather celebrates all women who have the courage and passion to make history. 
Whether in front of the camera or behind the scenes, we give you a closer look at four women at FOX Weather who are making a difference in the weather industry. 
Each woman ended up in the same place, FOX Weather, but experienced entirely different paths, motivators and challenges. Each journalist and meteorologist tells the weather story from another point of view to give every viewer and reader an understanding of weather and its impacts on all of us.
Let their journeys and accomplishments inspire the next generation of women.
Brigit Mahoney 
"It's my passion to forecast and tell a weather story that impacts so many," said Brigit Mahoney, who you can watch weeknights on FOX Weather. "I help people plan their day, whether it's picking out an outfit or helping protect their family from dangerous weather."
She grew up in Tornado Alley in Omaha, Nebraska.
"It's a fairly common thing to grow up in Nebraska and hear tornado warnings frequently at least several times a severe weather season," she remembered. "So whether you're at school or you're at home, as a kid, it can cause anxiety and worry because you don't really have the capability to understand completely what's happening."
The tornado sirens and TV warnings were also exciting, she said. She went to the University of Missouri to study weather and forecasting. As a meteorologist for a Saint Louis TV station, she covered the suffering after weather disasters. She had to communicate the hard news to her viewers, many times from the front line. 
Mahoney always tries to find hope and to warn viewers of potentially deadly weather and advises them on safety. Protection and public service were ingrained in her by her father, a retired police officer.
She is very modest about her achievements and the important role in keeping us all ready for anything from a sprinkle or a deadly tornado. 
"My dream is to become the best meteorologist I can be," she said. "I wouldn't say I try to inspire people per se. I just want to always leave people feeling good after interacting with me, and also to show my team I am here to work hard."
When asked how she would make history, she said that didn't matter, "If even one woman decides to try out that STEM class or career because of me and my other female colleagues at FOX Weather, I would consider that a successful career — and a great way to leave my mark."

A determined trailblazer inspires her, Joanne Simpson, the first woman to earn her Ph.D. in Meteorology in 1949. "It's amazing that her drive and passion for weather pushed her beyond a societal 'norm' that women don't typically get their doctorate in atmospheric science and proving to women that the sky is the limit!"
WOMEN'S HISTORY MONTH: PIONEERING THE WAY FOR WOMEN IN WEATHER
"Oh, and don't listen to any negative comments. Always remember, the nice people outweigh the mean," Mahoney added. "Everyone is challenged by this, just stay positive and give yourself a minute." 
 ANNUAL' DRESS FOR STEM' EVENT SUPPORTS WOMEN IN SCIENCE AROUND THE WORLD
Rachel Alishayeva
"Where I come from, there aren't a lot of women who pursue this career path, mainly because of discouragement," said Rachel Alishayeva. "I think being that person in my community that chose this path inspires and motivates me the most."
The FOX Weather Production Assistant was not discouraged from journalism. She grew up in New York City, the daughter of Central Asian immigrants. Her family and community expected her to become a professional, lawyer or doctor.
But, she fell in love with reading and storytelling early on, then film and writing in her teens before heading to St. John's University for a degree in television and film. She wanted to make a difference and open people's eyes with her creativity.
"There's a lot to observe, achieve, teach, create and experience," said Alishayeva, who tries to wake up each day with a positive mindset. "My motivation stems from challenges that I face every day, big or small. I am determined to get past them."
'SHOOT FOR THE STARS': REMEMBERING THE LIFE AND LEGACY OF JUNE BACON-BERCEY
As a production assistant, she pours through hours of video to find the minute or two that brings the weather story to life. She taps into that creativity to weave a story that doesn't tell but shows viewers and makes us feel the event.
She helps us see everyday events through a different lens and others' eyes. Instead of another day of rain, she finds video of kids squealing with joy while playing in a puddle. She shows us policemen rescuing a pet from a flooded storm drain.
"One day, I hope to leave my mark by telling a story that inspires many who grew up in my community or one that is similar to mine," Alishayeva said.
She credits her family with the courage to pursue her dreams, "My mother has raised me to the best version of myself. She taught me every survival skill in the book, kept me honest, respectful and most importantly independent."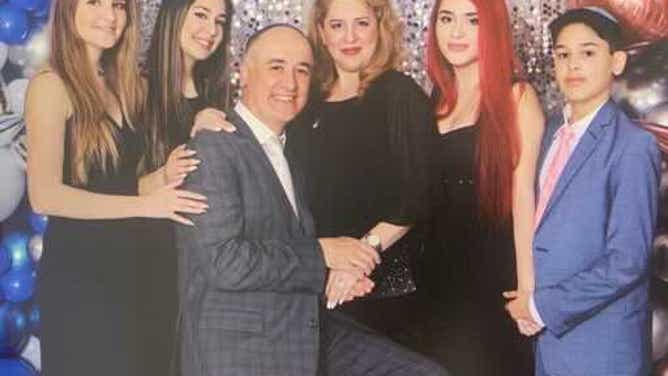 "My father inspires me to achieve my goals and to push forward even when it feels impossible," she continued. "My twin sister inspires me to never give up. My younger sister inspires me to be creative, and my little brother inspires me to always be positive and happy."
Hannah Jones
Production Assistant Hannah Jones helps viewers understand weather and its impacts by focusing on the people experiencing it.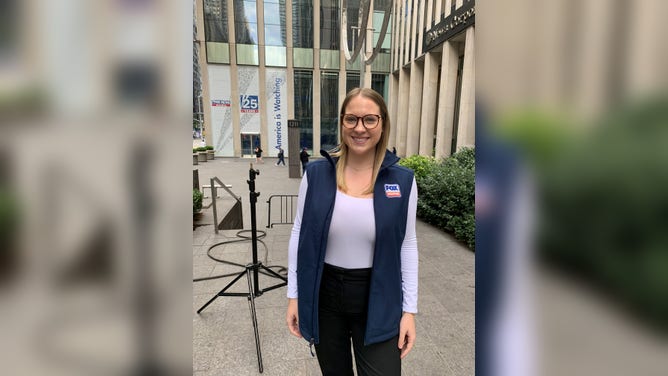 Jones said the first time she met her now mentor, Broadcast Journalism Professor Pam Harris-Hackett at Southern Methodist University, she was hooked on journalism. 
"Good stories and bad stories always start with the people who are impacted. People are first and foremost human beings, she said, and we all deserve to be treated with respect and honesty, even when reporting on stories that are difficult to report on," Jones recalled her mentor's lecture. "That day, she told me that the facts of a story matter, but those who are impacted matter more."
"She sculpted me into a reporter, writer, digital journalist and communicator, but also made me into a stronger and kinder human," continued Jones. "Regardless of where my path takes me, I hope to share the most truthful, impactful and honest broadcasting with those who are willing to listen."
Jones aspires to be a producer but didn't even know the career path existed until college. She hopes to inspire other women to share their truths and make an impact from the other side of the camera.
I grew up only seeing women journalists on the TV screen but wasn't aware of how many opportunities behind the scenes women can have when it comes to broadcast news and weather," said Jones. "The people who help write, produce and edit live shows create just as much of a mark on what is broadcasted as those who are telling the stories on air."
She challenges other women to embrace journalism and make a difference each day.
Angeli Gabriel
"My passion has always been to learn and to find ways to share what I've learned with others," said Angeli Gabriel, Digital Content Producer.
Gabriel harnesses her curiosity and the love of learning new things to entice her readers to learn with her.
"What keeps me motivated is the idea that I'm doing my part to amplify the voices of people with incredible stories and that I'm helping share stories that will resonate with the FOX audience."
She immigrated to the U.S. from the Philippines as a child, not even knowing the language. She said that every place, experience and person in the U.S. was new every day, and she couldn't get enough.
Gabriel pens FOX Weather's Americana series, which makes learning history fun: "The deliciously divine history of hot chocolate," "How an Alabama woman invented the windshield wiper," and "Playing Cupid: How the weather can impact online dating," are just a few of the stories she has covered.
"Through my work, I hope people can learn about and gain a better appreciation of our world," said Gabriel. "It would be impossible to capture the world, its people and their histories in their totality, but I hope to capture some of what makes them all shine in each of my stories."
She was forced to embrace 'multimedia journalism' very early because she was separated from her mother then her grandparents by oceans at times. Gabriel made audio tapes, wrote letters and had to condense weeks of her life into hour-long phone calls. Her family relationships depended on her ability to communicate.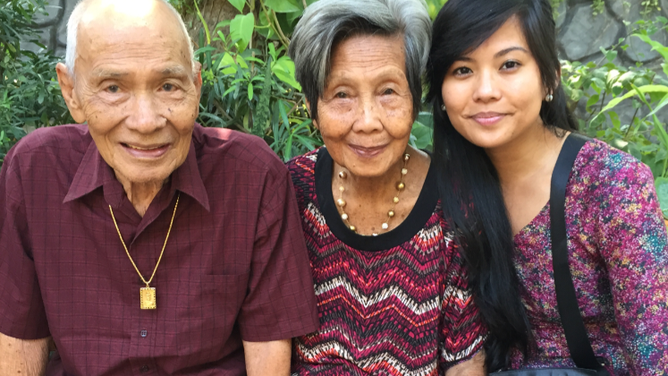 "I'm inspired by my family. They all came from poverty and experienced incredible hardships, but they worked hard, and they created a more secure life and future for our family," said Gabriel. "They inspire me to work hard, to do my best and to make the most of the opportunities that may come my way.
Her circuitous path to FOX started in the anthropology lab, where she was frustrated that so much of the learning stayed in the lab. She wanted to share the stories with everyone, which lead her to documentary filmmaking and reporting.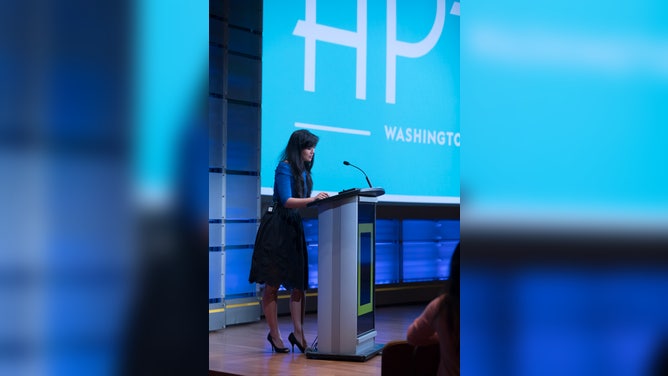 "I hope to inspire anyone too scared to go after their dreams," Gabriel said. "Chasing dreams or taking risks is never easy, but with a lot of hard work (and luck), they can make their dreams come true."
We hope these women of FOX Weather inspire all of you to achieve their dreams and make history.