Annual 'Dress for STEM' event supports women in science around the world
Research shows the number of young girls interested in STEM declines by the time they get to middle school due to inaccurate gender stereotypes
A worldwide movement raising awareness about the need for more women in science, technology, engineering and math careers kicked off its 7th annual "Dress for STEM" event on Monday.
Female STEM professionals around the world are wearing purple as a way to start a conversation about the underrepresentation of women in STEM fields.
Women in STEM, and anyone else who wants to wear purple in solidarity, are encouraged to share photos on social media using the hashtag #DressForSTEM. They were also encouraged to share interesting facts about groundbreaking female scientists.
HOW TO WATCH FOX WEATHER ON TV
A group of female meteorologists launched the Dress for STEM effort in 2015 to encourage girls to pursue their passions for science.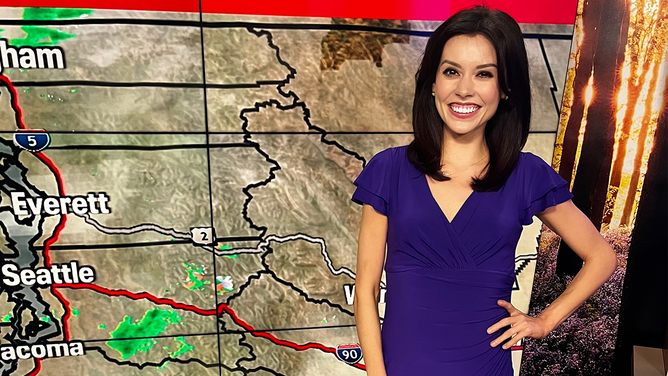 "Our goal is to use our collaborative purple attire as a conversation starter about the stark underrepresentation of women in STEM while simultaneously highlighting female STEM role models," said event organizer Julia Leopold. "Again this year, we want to shine a spotlight on female trailblazers who paved the way for the rest of us while encouraging the next generation of female scientists to blaze their own trail."
Research shows the number of young girls interested in STEM declines by the time they get to middle school due to inaccurate gender stereotypes. Which then leads to a lower number of women who pursue STEM careers.
Women account for nearly half the U.S. workforce but only 28% of STEM careers.
The Dress for STEM event coincides with Pi Day, March 14.
The date March 14 represents the first three numbers in pi, 3.14, which appears in mathematical formulas in math and physics.