Storm bringing desperately needed rain, snow to parched West this week
Precipitation likely won't make a dent in decades-long drought
After a wet start to winter in the western U.S., the middle part of the season has been the exact opposite. However, a storm system this week could turn the tide – at least for now.
The storm diving south from the Pacific Northwest is expected to bring rain and snow through Wednesday to a large swath of the West. The heaviest rain is expected in coastal locations with about an inch possible. The heaviest snow is expected in the highest elevations of the Cascade and the Sierra Nevada mountain ranges, where up to 2 feet is possible.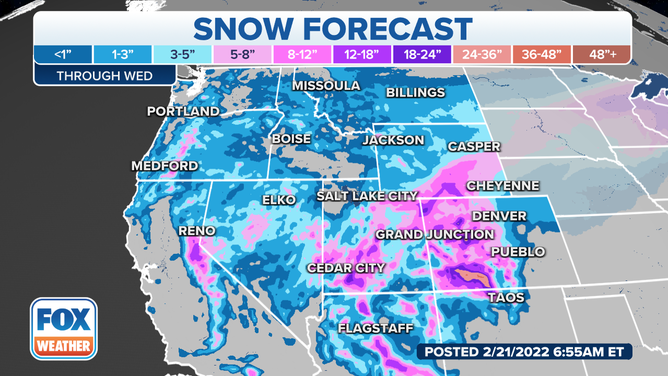 This will be the first substantial amount of precipitation many places across the West have seen since the busy, damp start to winter at the end of 2021 that saw some improvement to the decades-long drought.
A switch flipped at the start of 2022 and now all that desperately needed snow and rain has all but vanished.

While any precipitation is welcome news for a region that has been stuck in drought for more than 20 years, it is doubtful this week's storm will have any meaningful impact on ending the long-term dryness.
As of last week, much of California was put back into severe drought. Extreme and exceptional drought still exist in northern California and Oregon.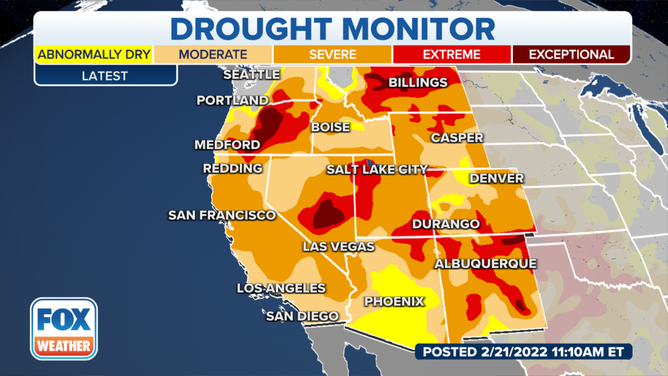 That situation does not look to change in the next few months. The drought outlook shows its persistence across the West through at least April.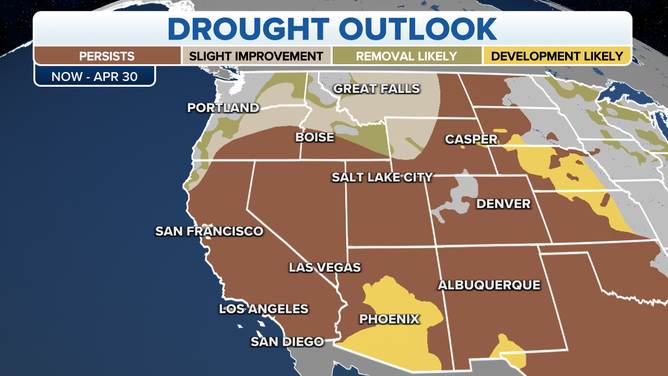 A study issued last week showed that the current drought underway in the western U.S. is on track to overtake the megadrought of the late 1500s.