Child critically injured, 6 others hurt after tree limb falls on them at Texas zoo
Zoo officials are currently investigating the cause of the breakage, said Tim Morrow, President and CEO of San Antonio Zoo.
Seven individuals were injured, including one child in critical condition, after a limb broke off a tree and crashed onto visitors at the San Antonio Zoo around noon on Wednesday.
"Zoo first responders and local emergency crews were on site within minutes to treat those who were injured," tweeted Tim Morrow, President and CEO of the Texas zoo.
Video shot soon after the incident shows people gathered at the site of the accident, with some running around the fallen limb to attend to the injured from another side.  
"Go! Go, go, go!" says a person off-camera.
Nearby, two children can be seen next to a stroller, watching the event unfold.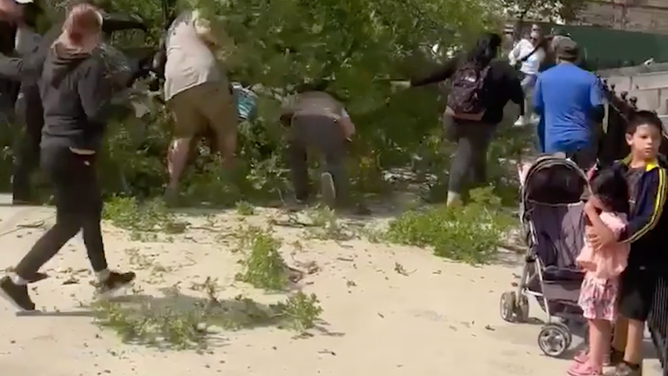 Over the visuals, the sound of screaming pierces through the chaos.
Witness Brandy Lorraine told FOX 29 that the incident was a "freak accident" and "so scary."
"I saw a woman running for help with blood on her hands. I heard people screaming. I just hope everyone is OK," Lorraine said.
"Thinking about it now is even scarier because any little detour could have put us in that spot," she added.
LARGE TREE CRUSHES CHURCH DURING STRONG WINDS IN CALIFORNIA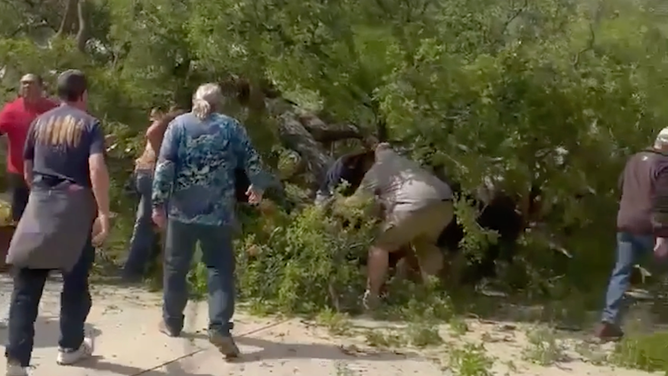 Morrow said his team is currently investigating the cause of the breakage to prevent the "unusual event" from happening again.
"The safety of our guests, staff, and animals is always our highest priority," he added. "Our gratitude is with the guests, staff, and first responders who assisted during this incident, and our sincerest thoughts and prayers go out to those injured and their families, as well as those who witnessed this accident."