Watch: Hurricane Hunter talks to FOX Weather while flying inside Hurricane Ian
Lt. Cmdr. Rob Mitchell said the eye of Hurricane Ian is fairly small, which makes their job of gathering data about the storm more difficult.
Visit the FOX Weather Wire for live updates on Hurricane Ian as it barrels toward Florida. Click here for the latest forecast, evacuation orders and more.
All eyes are on Hurricane Ian as it makes its way through the Caribbean and moves toward the west coast of Florida, and the people with the most intimate view of the storm right now are the National Oceanic and Atmospheric Association's Hurricane Hunters.  
Hurricane Hunters are part of the Aircraft Reconnaissance of the National Hurricane Center, a division within NOAA. They fly through storms to gather valuable data first-hand for NHC meteorologists, so they can fine-tune their forecasts.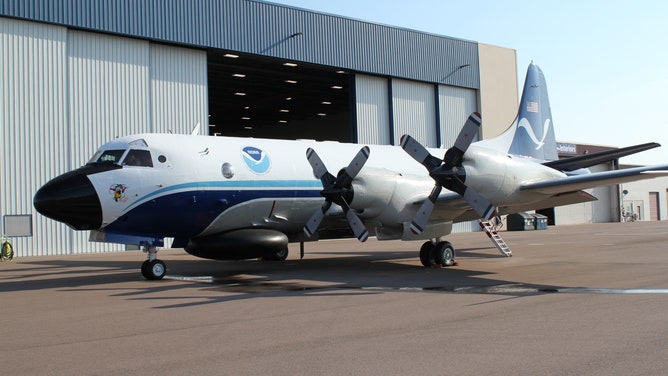 Lt. Cmdr. Rob Mitchell is one of those Hurricane Hunters, and he spoke to FOX Weather on Monday as he and his team completed their first pass through Hurricane Ian.
According to Mitchell, Hurricane Ian was "fairly benign" as a tropical storm Sunday night, but it is currently undergoing rapid intensification. This means that the tropical cyclone's maximum sustained winds are increasing by at least 35 mph in a 24-hour period. The FOX Forecast Center said Hurricane Ian rapidly intensified into a major hurricane Tuesday morning as it approached western Cuba.
That energy can be seen in the development of Ian's eye wall. Mitchel noted that the diameter of the eye is small, which presents considerable challenges.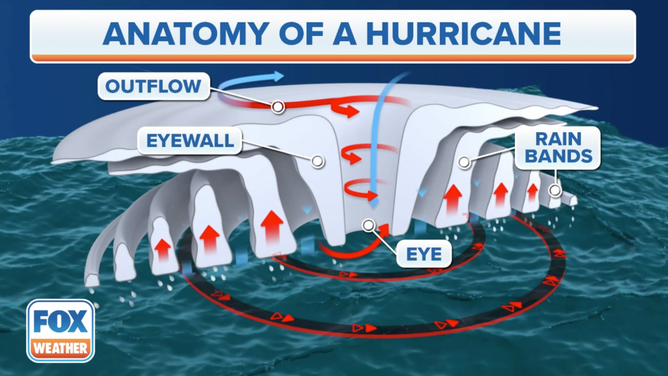 "That does mean that the energy is oftentimes concentrated there and can create for a rougher ride compared to an eye that might be 20 or 30 miles in diameter," Mitchell said.
"So, that gives us pause, and that makes us fly extra cautious and makes our job harder to find the center and have the time to maneuver inside that eye when the eye is so small," he added.
According to Mitchell, the Hurricane Hunter crews have flown more than 120 hours during the past 30 days – typically their limit. Mitchell and his team will be flying for the next 4-5 hours in the storm, collecting data from all four of the storm's quadrants.
"Especially as this storm is headed towards our hometown, we're highly motivated to continue flying, collecting all the data and forming those models and trying to get the best track forecast, so those watches and warnings can go out to our communities," Mitchell said.