Torpedo-shaped robots now scanning waters under hurricanes to help improve forecasts
The gliders are torpedo-shaped watercraft developed by the University of Georgia's Skidaway Institute of Oceanography.
SKIDAWAY ISLAND, Ga. – To better understand the world's largest storms, submersibles known as "gliders" are being deployed underneath hurricanes to monitor and collect data that help create more accurate forecasts.
The gliders are torpedo-shaped watercraft developed by the University of Georgia's Skidaway Institute of Oceanography.
According to UGA associate professor Catherine Edwards, the gliders move underwater by changing their buoyancy and center of gravity, allowing them to move both in a zig-zag path and up and down. As they move, they can collect data about the temperature and salinity of the water.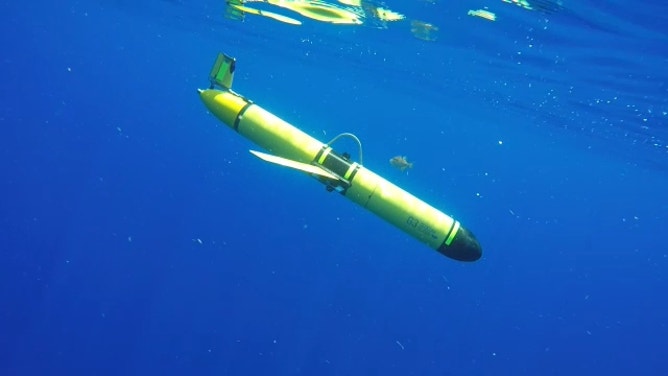 "That temperature gives us an idea of the three-dimensional heat available, potentially, to the atmosphere that might fuel a hurricane or other tropical activity," she said. "Meanwhile, salinity data lets us know how much there might be a capping of some of that transfer of energy."
TOP 5 STRONGEST HURRICANES EVER RECORDED IN ATLANTIC BASIN
After being placed into the water and collecting data, the gliders can resurface every 4 to 6 hours and report their measurements in real-time, feeding NOAA's and the U.S. Navy's hurricane forecast models.
Dozens of operators are located across the U.S. East Coast and the Caribbean as part of a hurricane glider network.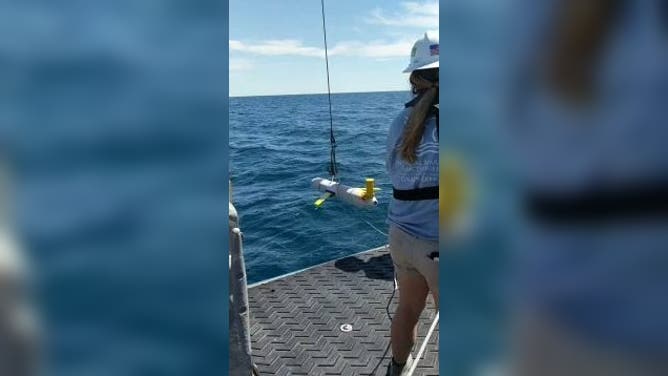 Additionally, many of these gliders are paired up with NOAA's Saildrones, which are vehicles that float on the ocean's surface to collect data on hurricanes. Together, the Saildrones and gliders collect data from above and below the water's surface during the storms.
SAILDRONE CAPTURES TOWERING WAVES INSIDE HURRICANE IDALIA
"We can get co-located measurements of, not just how much heat is in the ocean, but from the Saildrone, how much heat is going back and forth between the ocean and the atmosphere instantaneously," Edwards said.
She noted that, unlike Hurricane Hunters, gliders move a little too slow to act in a rapid response mode, so they have not been deployed to study Hurricane Lee. Rather, her team's strategy is to keep the gliders out over areas where features in the ocean are important. Edwards said this would allow them to better understand the rapid intensification of storms or, as in the case of Lee, "rapid de-intensification" of the storm, as it loses some energy.
WHAT DOES IT MEAN WHEN A HURRICANE UNDERGOES 'RAPID INTENSIFICATION'?
Gliders are currently deployed along the eastern coastline from Florida up to the Canadian border, and she hopes to deploy more gliders in the future.