Climate change leads to massive jump in weather-related power outages during past 10 years, study finds
Climate Central has analyzed all reported major power outages (affecting 50,000 or more people) from 2000-2021 and found the average number of weather-related power outages has increased by 78% in the past 10 years.
Weather-related power outages are fast becoming more common across the U.S. due to climate change, a new study found, leaving an increasing impact on local economies and residents' health.
Climate Central analyzed all reported major power outages (affecting 50,000 or more people) from 2000-2021 and found the average number of weather-related power outages has increased by 78% in the past 10 years.
"Climate change is increasing the frequency and intensity of extreme weather that wreaks havoc on our power grid – from wildfire to heat waves and hurricanes," the study's authors wrote. "As (climate) conditions continue to shift, (electrical) systems will be exposed to more extreme weather throughout their operational lifetimes," potentially limiting capacity to meet demand.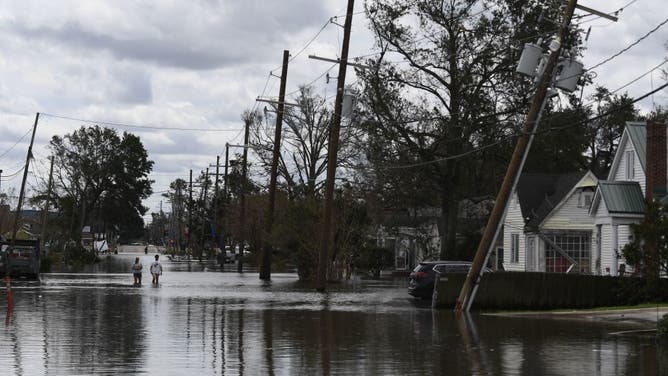 What's worse, the majority of the nation's electrical grid was established decades ago and wasn't built to function in the present-day climate. Much of the electrical infrastructure is above ground and vulnerable to high winds, heavy rain, ice, snow and lightning. Where power lines are buried, they are susceptible to flooding, the study found.
The loss of power -- especially an extended outage -- is dangerous during extreme heat or cold waves when lack of cooling or heating can be deadly. Power outages also present grave challenges for those who rely on electricity for critical medical equipment.
HOW TO WATCH FOX WEATHER ON TV
Researchers said climate change is a double-edged sword that both increases our power demand as the weather becomes more extreme and diminishes our ability to supply it.
Just this week, California experienced record demand for electricity during a historic heat wave that saw temperatures reach extreme levels for several days. At the same time, warming temperatures and drought can reduce the available water needed to keep the power plants cool and at full capacity, and threats of wildfires during corresponding critical fire weather conditions can require preemptive power outages.
An ice storm may wreak havoc on infrastructure with frozen trees and power lines collapsing, decimating the grid just as residents' demand for heat skyrockets. Texas saw massive, extended power outages during a historic and extended cold snap in Feb. 2021.
HERE'S WHAT TO HAVE ON HAND IF THE POWER GOES OUT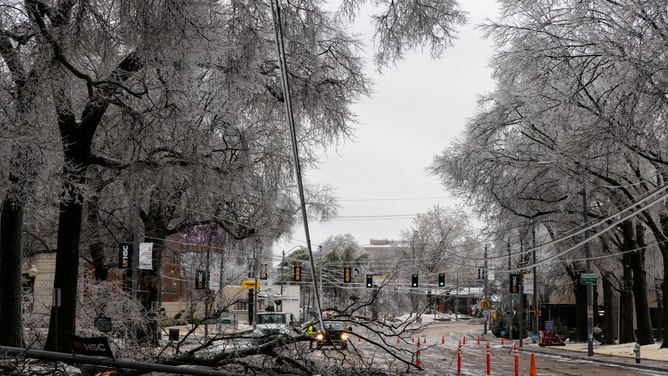 Wind, thunderstorms account for most weather-related power outages
Climate Central's analysis found that of the 1,542 weather-related major outages reported since 2000, 58% were attributed to severe weather such as rain, wind and lightning. Winter weather, such as snow, ice and/or freezing rain, accounted for 22%, while 15% were due to hurricanes/tropical systems.
DON'T WAIT: NOW IS THE TIME TO PREPARE FOR A POWER OUTAGE
A handful of outages were related to extreme heat (1.8%) when rolling blackouts were needed to stem power consumption, while 2.4% of those outages were due to wildfires. Though the study notes that 65% of the wildfire outages were in the past five years, and 33% of recent wildfire outages were preemptive outages to de-energize power lines during periods of extreme fire danger.  
Those preemptive outages are a recent development after a downed power line during a ferocious wind event triggered California's deadly Camp Fire in 2018. Researchers said those outages will need to become more frequent as climate change increases fire weather frequency and fuels more wildfires.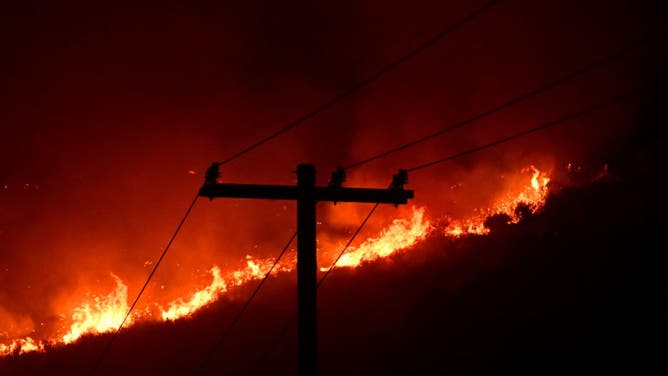 Just in the past year, researchers found weather-related outages were 88% higher in 2021 than the long-term average.
Texas leads the nation in weather-related power outages 
The top five states for weather-related major power outages are Texas, Michigan, California, North Carolina and Pennsylvania, according to Climate Central's research.
HERE'S WHY YOU SHOULD NEVER STORE FOOD OUTSIDE DURING A WINTER POWER OUTAGE
Texas reported 80 major power outages between 2019-2021, accounting for 44% of all major power outages since 2000. Of those 80 outages, 76% were caused by severe weather while 21% were by hurricanes or tropical systems.
Michigan's 14 major outages in 2021 due to severe weather was its highest-ranking year.
California reported 44 major outages between 2019-2021, accounting for more than 33% of its total outages since 2000. At least 14 of these outages were due to wildfire risks.
7 WAYS TO STAY SAFE WHILE USING A GENERATOR
Cost estimates due to loss of power range in the tens of billions to perhaps more than $100 billion annually.
"Major power outages cost billions and billions of dollars to the economy every year because it has cascading events on other infrastructure systems and transportation systems so the investment (to improve the nation's electrical grid) is going to be very beneficial to us all," Climate Central Meteorologist Lauren Casey told FOX Weather.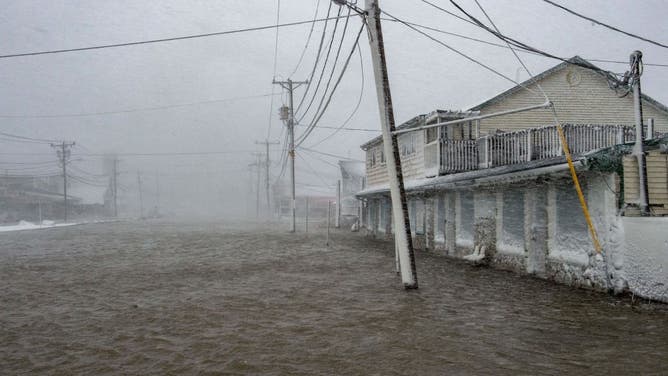 What can be done?
Researchers warned it will be an "expensive and challenging" process to make the nation's electrical grid more resilient amid the changing climate, but have five suggestions:
"Ultimately, cutting emissions is the most meaningful action that can be taken to slow the rate of warming and the mounting stress on our power grid, and to allow more time to plan and adapt to our changing climate," the authors wrote.