California manages unprecedented power demand as historic heat wave in West enters 4th day
As temperatures reached all-time records of 110 to 116 in California's inland valleys again Tuesday, California's power operators said the power grid strained -- but didn't break under unprecedented demand. But the heat wave still has three more days to go.
SACRAMENTO, Calif. – A historic September heat wave has set all-time records not just for extreme temperatures but for extreme power demand.
High temperatures zoomed well past 110 degrees across the inland valleys of California Tuesday for the second day in a row.
Sacramento shattered its hottest temperature ever recorded at 116 degrees Tuesday on the heels of matching the previous record of 114 degrees on Monday.  Stockton hit 115, matching its hottest temperature on record. For some perspective, Phoenix's hottest temperature so far in 2022 has been 115 degrees.  
In the Bay Area, San Jose hit 109 degrees Tuesday, breaking its all-time record high by a degree.
The demand for cooling has led to record demand for power consumption in California, which brought the state to the brink of rolling blackouts Tuesday. 
California's power regulators said Tuesday's power demands exceeded 52,000 megawatts -- far more than ever needed before.  The state declared a Level 3 power emergency indicating it might not have enough power available to meet demand and rolling blackouts would be necessary.
However, Californians heeded the urgent calls to conserve energy and the state managed to make it through the evening without requiring blackouts.
"Slight" cooling Wednesday
Air conditioners will again strain the power grid on Wednesday as temperatures zoom past 100, but a brief trickle of cooler marine air will keep temperatures to setting daily records instead of monthly or all-time records.
HOW TO WATCH FOX WEATHER ON TV
The forecast high in Sacramento is 108 Wednesday, which, while representing an eight-degree cool down from Tuesday, would still break the daily record high for Sept. 7 by three degrees.
High temperatures in the West
(FOX Weather)
---
Fresno is forecast to hit 111 degrees, topping its daily record by five degrees. Even cities farther east are set to break daily heat records, including Las Vegas (110) and Salt Lake City (105). Salt Lake City just broke its all-time September high-temperature record at 105 on Tuesday and looks to match it again Wednesday.
Nearly 55 million people in the West remain under some sort of heat alert, with more than 40 million under an Excessive Heat Warning - a vast majority in California and southern Nevada.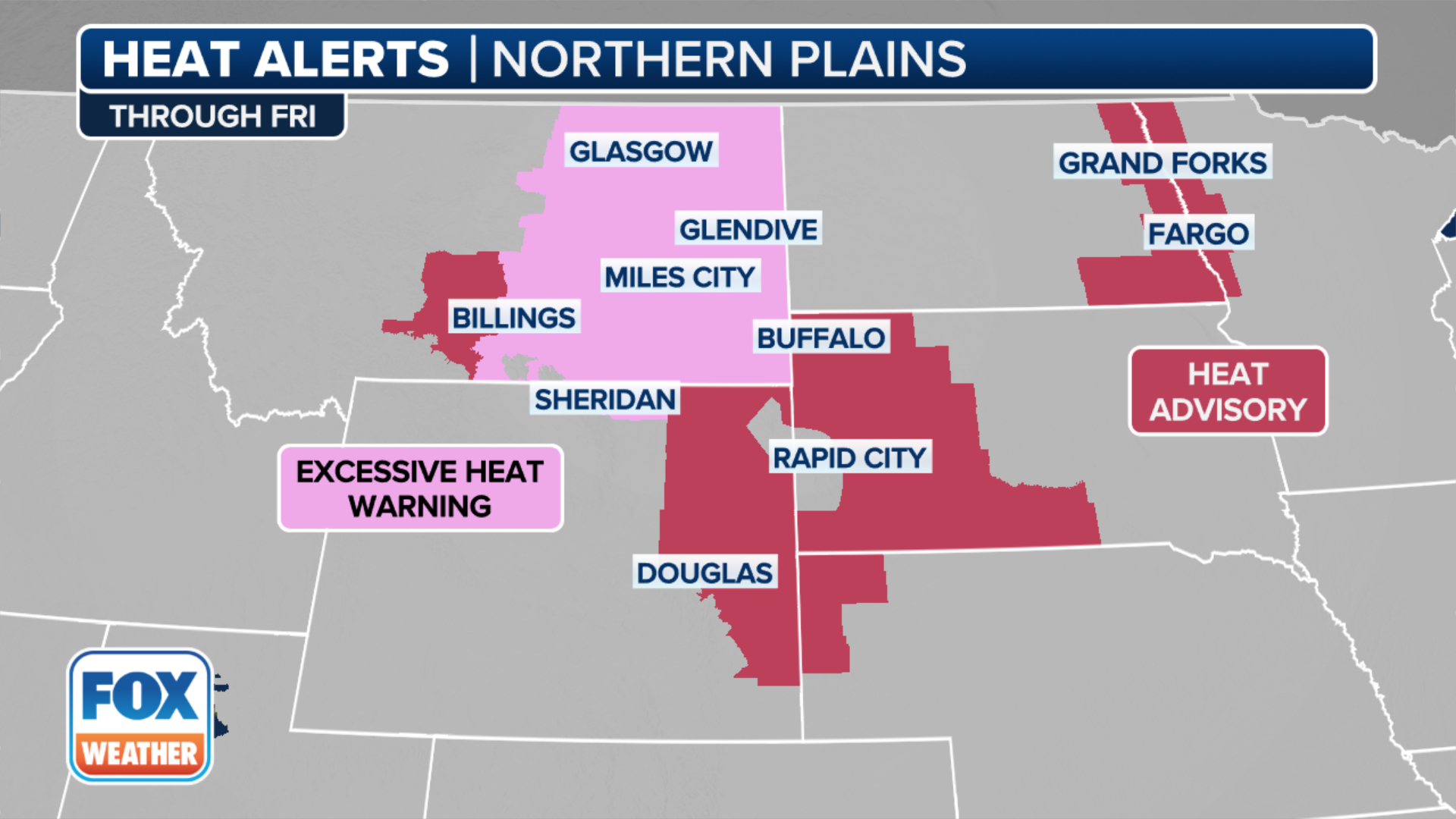 Heat Alerts in the West
(FOX Weather)
---
The "cool down" is only expected to last the day, with temperatures rebounding higher a few degrees again on Thursday and Friday as the winds turn back away from the coast.
Heat relief comes this weekend
It's not until the weekend when more significant heat relief arrives, and temperatures drop back into the 90s. Attention then will turn from record heat to clouds and possible thunderstorms as tropical moisture from the remnants of Hurricane Kay make their way north through the state.
By next week, temperatures are expected to drop below average with highs in the inland California valleys only reaching into the 80s to low 90s.
Until then, Californians are urged to continue conserving electricity, especially during peak demand times in the late afternoon and early evening. Daily Flex Alerts have asked residents to conserve energy by not using major appliances, turning off all unnecessary lights, turning up the thermostat to 78 degrees and refraining from charging electric vehicles between 4-9 p.m.
CALIFORNIA ASKS RESIDENTS TO AVOID CHARGING ELECTRIC CARS AMID INTENSE HEAT WAVE
Arizona hiker dies form extreme heat
The impacts from the heat have stretched beyond California's borders as the ridge of high pressure brings well-above average heat to much of the Southwest.
On Monday, one hiker died and five others were sickened due to extreme heat while hiking near Scottsdale, Arizona. As temperatures soared well past triple digits, the hikers ran out of water and got lost on the trails, according to the Scottsdale Fire Department.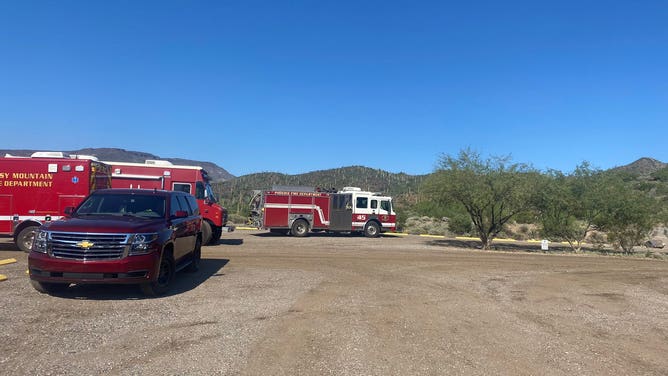 HOW TO TELL THE DIFFERENCE BETWEEN HEAT EXHAUSTION AND HEATSTROKE
A rescue helicopter team found the group, but a hiker in their 20s was already unconscious and was later pronounced dead. The other five were brought to an area hospital for treatment of heat-related illnesses.
Idaho child dies after being left in hot car
In Idaho, a family is grieving after their infant daughter died after being left in a vehicle during intense heat.
The family called 911 on Saturday evening to report their child wasn't breathing after being left in their car in New Plymouth. Medics arrived to race the baby to the hospital, where she was pronounced dead, according to the Payette County Sheriff's Office. 
WHEN SECONDS MATTER: CHILDREN EXPERIENCE HEATSTROKE SYMPTOMS WITHIN MINUTES OF BEING IN A HOT CAR
It's the 23rd child to die this year after being left in a hot vehicle, according to NoHeatStroke.org.